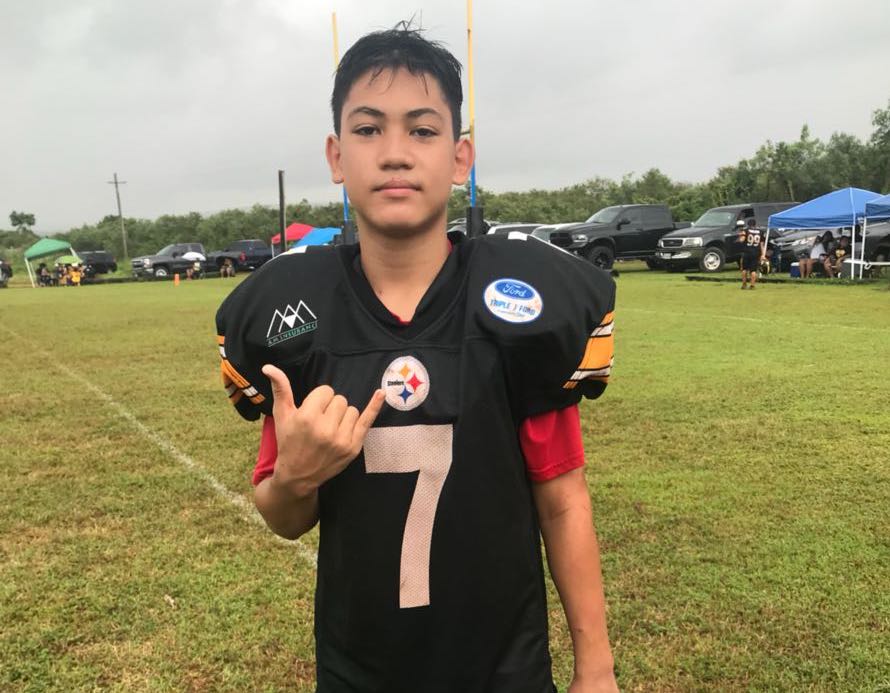 By Nick Akimoto
The Tamuning Steelers came out with another Metgot victory on Sunday, this time against the Island Eagles at Eagle's Field. The Steelers relied on their powerful running game to move the ball through the rainy conditions, and they managed to get to the end zone four times, two of which came from their running back, Josiah Nauta.
From the opening drive, the Steelers started to get their run game going. Nauta, along with Steelers running back, Isaiah Hesus Ngirarois, found holes to move the chains down the field. After a quick quarterback scramble from Isaac Iriarte broke through to the red zone, the Steelers handed the ball off to Nauta once again, who ran straight into the teeth of the Eagles defense and dove in for a touchdown.
The rest of the first half wouldn't see another score until the closing minutes of the second quarter, when a 35 yard run from Ngirarois set up another touchdown opportunity for Nauta and the Steelers.
"I'd like to thank my line for the good blocking" said Nauta.
Coming out of the second half, the Steelers defense stopped the Eagles from progressing and stripped the ball off of their opening drive. The Steelers continued to move the ball with their legs which resulted in a touchdown from Isaac Iriarte, who ran the ball in off of a tricky quarterback counter run.
The Eagles attempted to use their passing game to get onto the board, as quarterback Kaleb Salas would air the ball out to put pressure on the Steelers defense, but cornerback Cadin Quidachay knocked down two passes that would've put the Eagles in a scoring position.
The Steelers found the end zone one more time following a 50 yard pass from Iriarte to wide receiver, Daran Treltas, who brought them up to the red zone. The Steelers faked to Nauta, but handed the ball off to Ngirarois, who pounded the ball in for the final points of the contest.
The Steelers improve their record to 2-0 while the Eagles now sit at a 1-1 record.

Foody's 5 Fun Facts
Harvest Eagle Trinity Terlaje
DID U KNOW?
After winning the title with ND in 2019, Tiyan Titan head coach Conrad Kerber has the Lady Titans sitting at 2nd place in the league with one week left in the season, the highest placement the Titans have ever been.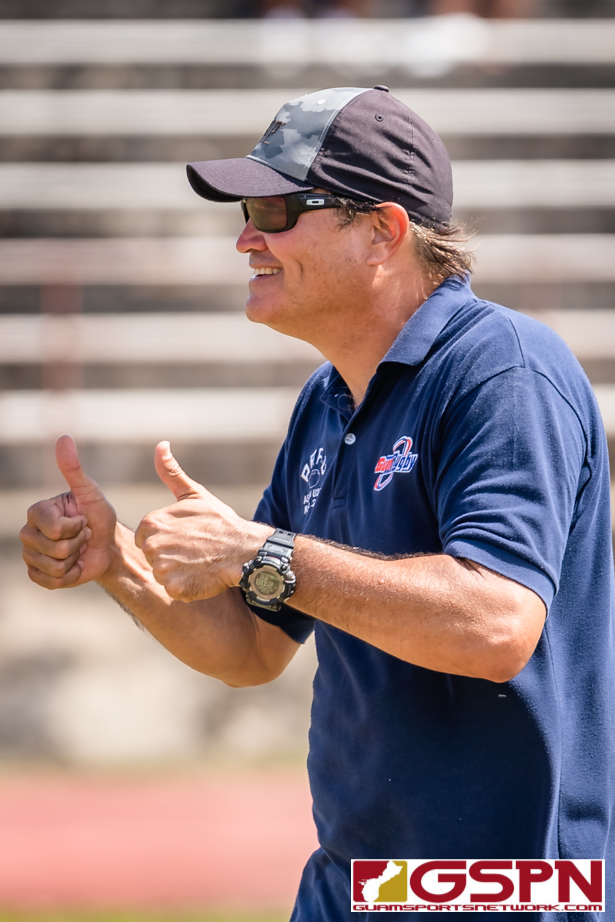 COMING SOON …
– FIBA Asia Cup: Guam vs. New Zealand, Feb 23
– Zach and Larry Return to Guam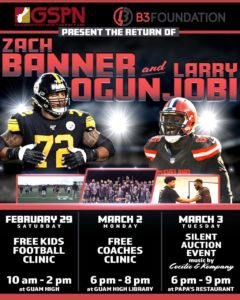 Brawl MMA March 13
QUICK HITS
190 runners took part in the 48th Hafa Marathon (half marathon).
Here are the top 5 finishers:
Ryan Matienzzo 1:13:17
Kris Lawrence 1:24:12
Taiga Sato 1:25:05
Chris Rasmussen 1:26:48
Carlos Leon Guerrero 1:28:46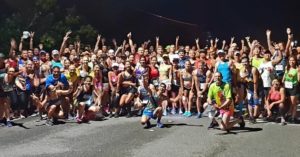 —————————————————-
Guam flags were waving in Clearwater, Florida in support of Bubba Nickles and Team USA in their Pre Olympics Softball Tour.