SAN MIGUEL LEAGUE SEASON 4
Sunday, Oct. 21, 2012
FIREBALL 65, NATIONAL OFFICE SUPPLY 57
Fireball: Joey Santos16 pts.; National Office: Rey Llagas 23 pts.
GUAM HOME CENTER 64, SWEEPS CENTER 50
GHC: Joel Balbastro 17 pts.; SC: Eddie Ko, J Onedera 16 Pts.
BEN & YANS PANTHERS 79, STRESS FREE 59
Panthers: Tony Benitez 22 pts.; SF: Boy Ponce 23 pts.
OPEN DIVISION
76/CIRCLE K 59, MVP STARS 54
76: Francis Benitez 16 pts; MVP: Argie Flores 14 pts.
YBC BULLDOGS 31, YIGO SHARKS 25
YBC: Jeddu Antonio 10 pts.; Yigo: Edros Olalia 7 pts.
BME & SON'S INC. 63, GUAM WASTE CENTER 53
BME: Ted Tuazon 22 pts.; GWC: David Santos 15 pts.
GSM/DLX ALL STARS 56; CALVO'S INSURANCE 54
GSM: Ed Baza 26 pts.; Calvo's: Manny Borja 19 pts.
REDHORSE 86, YIGO MAYOR'S OFFICE 51
Redhorse: Joe Blas 26 pts.; YMO: Randy Ignacio 10 pts.
LONGLIVE 61; ELITE 57
Longlive: Earvin Jose 18 pts.; Elite: Charli Bombase 16 pts.
IT&E 68; LAGMAN.COM 47
IT&E: CJ Dela Cruz – 23 Pts. Lagman: Jimbo Ramirez 15 pts.

Foody's 5 Fun Facts
Harvest Eagle Trinity Terlaje
DID U KNOW?
After winning the title with ND in 2019, Tiyan Titan head coach Conrad Kerber has the Lady Titans sitting at 2nd place in the league with one week left in the season, the highest placement the Titans have ever been.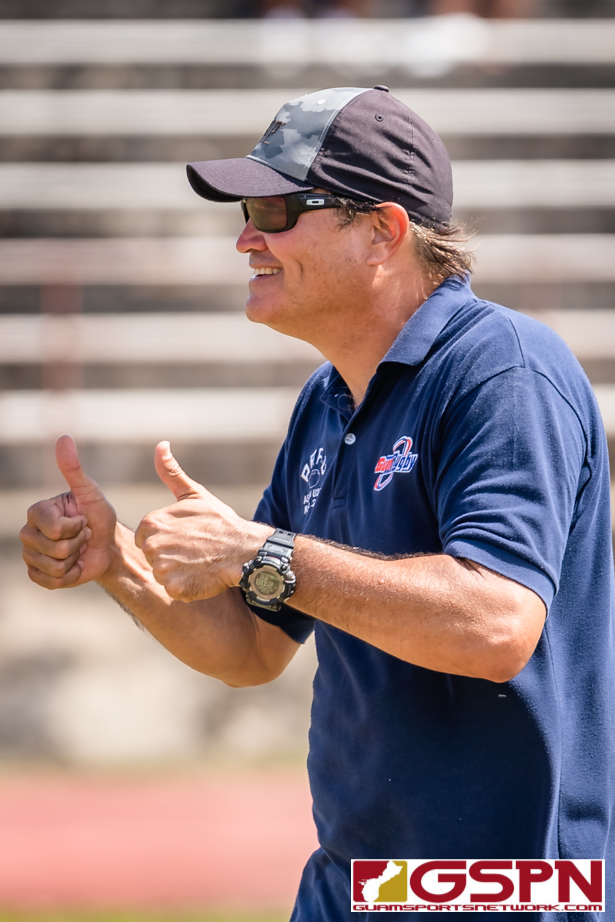 COMING SOON …
– Zach and Larry Return to Guam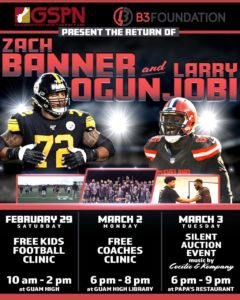 Brawl MMA March 13
QUICK HITS
Senior Night: Kali Benavente and Destiny Castro celebrated Senior Night at Chaminade University in Hawaii, culminating four years of college ball plus four years of high school ball together on Guam. Congratulations ladies!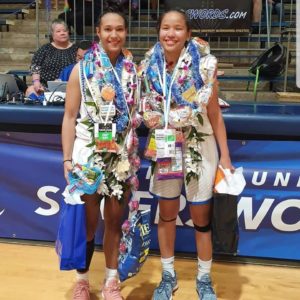 —————————————————-
One FC champion Brandon Vera and ambassador Miesha Tate visited the troops on Guam during a USO Tour.