Category "Softball"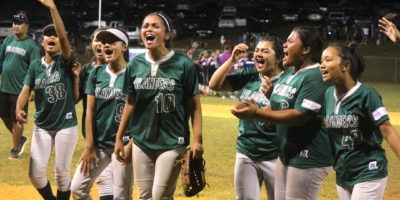 The JFK Islanders were two outs away from elimination after trailing 5-4 in the top of the 7th inning. Instead of a Cougars championships celebration, the Islanders would end the game on a 3-1 run to defeat the Cougars 7-6 Wednesday evening at the Okkodo Field to force the Saturday 'IF' game.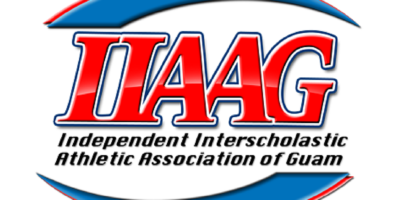 By Cole Kim It took a quick seven innings on Saturday evening for the GHS Panthers to up-end the Southern Dolphins 7-4 at the JFK field. The first inning only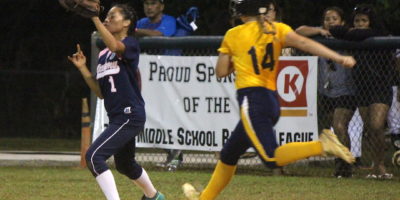 The third-seed Academy Cougars brought the sticks against the second-seed Guam High Panthers Wednesday evening with a 14-3 win, dropping the Panthers into the losers bracket of the double-elimination playoffs at the Okkodo Field.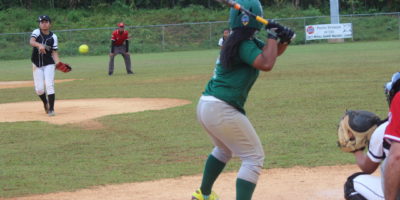 It took two and a half hours and a late rally for the JFK Islanders to up-end the Sanchez Sharks on Wednesday night. JFK defeated the Sharks in the winners bracket 15-10, with the playoff format being double-elimination.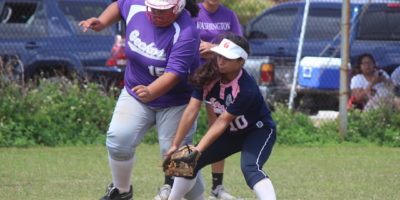 The opening round of the girls softball playoffs began Saturday morning with four games between eight teams dominating the day. The closest match of the day came between the 3rd seeded Cougars and 6th seeded GW Geckos. Academy escaped a late 7th inning rally from the Geckos to secure a semifinals spot, getting the close 6-3 win.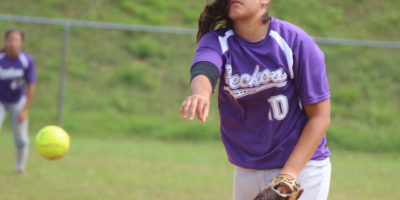 The Geckos beat the Sanchez Sharks 15-12 at the Okkodo field on Saturday morning. This match was a makeup game from a game that got cancelled due to bad weather conditions.