Category "Tennis"
- July 03, 2019 -
The Guam Tennis Federation will be sending a contingent of four athletes to the Pacific Games in Samoa. Danny Llarenas, Camden Camacho, Derek Okuhama, and Mason Caldwell will compete from July 7-19 at the Apia Park Tennis Courts in the men's division.
- October 16, 2018 -
The sport of tennis has the power to influence positivity in the local community as evidenced by the popularity of social outreach events organized by the Guam National Tennis Federation with assistance from former tennis professional Michael-Ray Pallares and the Development of the National Sports System (DNSS).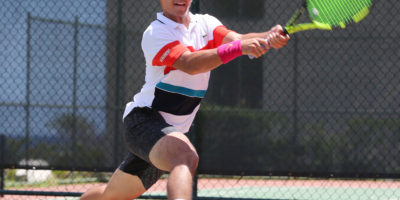 - June 19, 2018 -
It was smooth sailing for most seeded players competing on opening day Monday of the main draw of the 2018 King's Guam Futures, an ITF Pro Circuit event presented by Docomo Pacific and Hilton Guam Resort & Spa, at the Hilton tennis courts.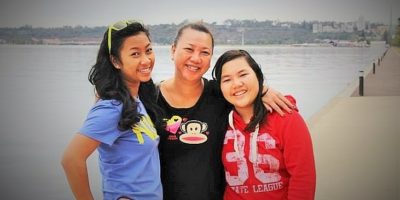 - May 09, 2018 -
Former tennis star Wendy Huynh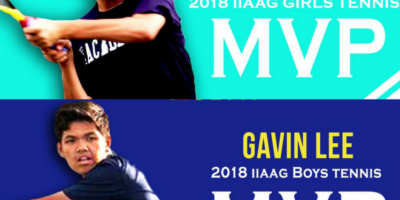 - March 14, 2018 -
The 2018 IIAAG MVP's of tennis have a long history of playing the sport. Seniors Victoria Smith from Academy and Gavin Lee from Harvest were awarded the MVP for the first time in their career, but the road to their last season makes their MVP award feel like a long-time coming.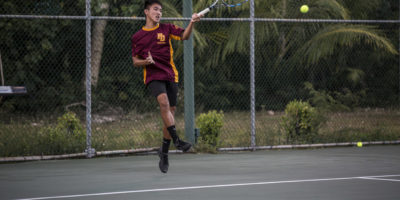 - March 14, 2018 -
The IIAAG Tennis season officially came to a close Tuesday in spite of two rain delays as the finals matches in the All-Island Tournament wrapped up at the Ninete Tennis Courts in Agana.