Category "Running/Track"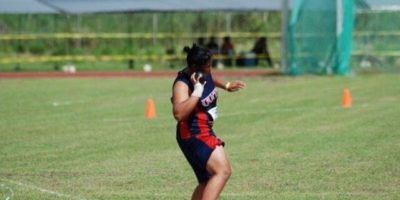 14 June 2017, 02:10
Guam National Team member Genie Gerardo broke the 20 year old Women's Guam National record for the Shot Put, with a throw of 11.09 meters, at Saturday's championship meet. The prior record of 11.02 meters was set by Tawna Rivera in 1997.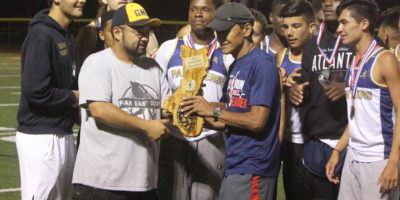 20 May 2017, 02:04
For the second straight season, the Okkodo Bulldogs and the Guam High Panthers celebrated the IIAAG Track and Field Championships at the All-Island Meet. However, neither team repeated as champion. Instead, they swapped championships with the Guam High Boys winning the title after a second place finish last year and the Okkodo Bulldog Girls celebrating their first title after finishing second last year as well.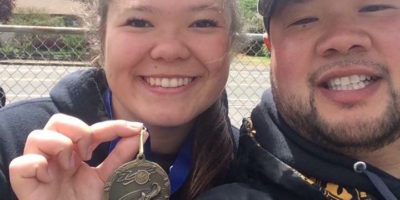 17 May 2017, 14:30
South Albany, Oregon Senior star discuss throwing champion Tahnisha Manibusan started throwing in her freshman year of High School. Manibusan has already won the district title in 2016 with a 115'1″ standing throw and recently had the district winning throw of 116'7″ with spin.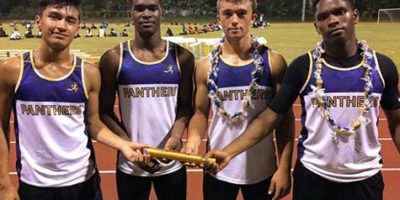 13 May 2017, 08:38
Two more track records fall.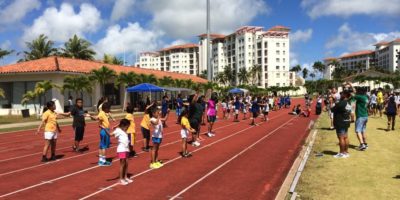 04 May 2017, 17:10
The Guam Track and Field Association (GTFA) will be hosting its annual IAAF Kids' Athletics Day on Saturday, May 13, 2017 from 8 am to 12 pm at the Okkodo High School Track.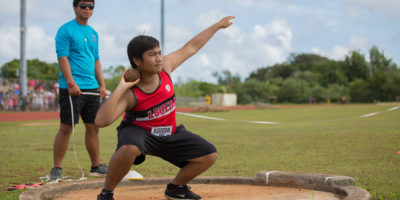 01 May 2017, 18:20
Middle School track and Field dominated Okkodo Saturday morning. Check out the photos from GSPN's Michael Ebio!