Category "Running/Track"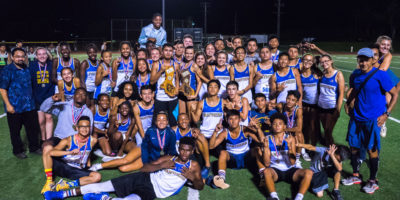 - May 19, 2018 -
The Guam High Panthers strike again! After starting the school year off with a double victory in cross country, the Panthers did it again bringing home the signature wooden Guam Seal IIAAG Championship trophies with a scoop in the boy's and girl's titles on their home track.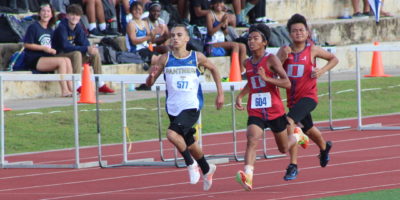 - April 15, 2018 -
After a disappointing opening meet, more than 300 high school Track and Field athletes took the Guam High Track for week number two. The first meet was cut short due to lightning with several events remaining. On Friday night, the weather cooperated and all teams got their first glimpse of a complete meet.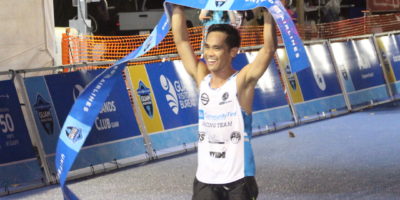 - April 08, 2018 -
The 2018 United Airlines Guam Marathon was a wet and rainy morning, but it didn't stop the near 4000 total runners from 15 different countries from participating in the event.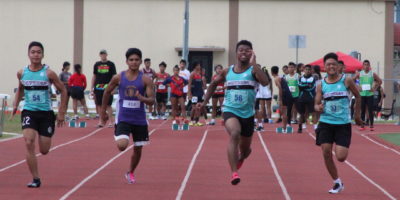 - April 07, 2018 -
The IIAAG Track and Field's first Meet of the season was cut short due to heavy rain and lightning midway through the event. Several events were completed before the officials saw lightning nearby and decided to cancel the remainder of the meet.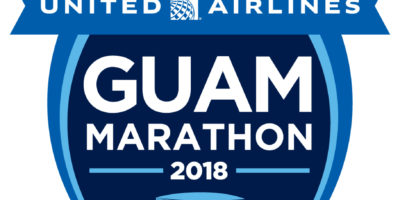 - April 05, 2018 -
The United Airlines Guam Marathon is kicking off UGM weekend this Friday, April 6, with the two-day Håfa Adai Expo at the Pacific Islands Club Pacific Pavilion in Tumon. The expo serves as the official pickup location for race bibs and packets,and interested participants can register in person for all four races.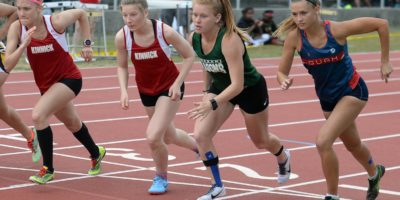 - March 31, 2018 -
Guam High Panther Emma Sheedy was the lone representative of Guam High competing in Friday's 14th Alva W. "Mike" Petty Memorial Track and Field Meet at Okinawa's Kubasaki High School.