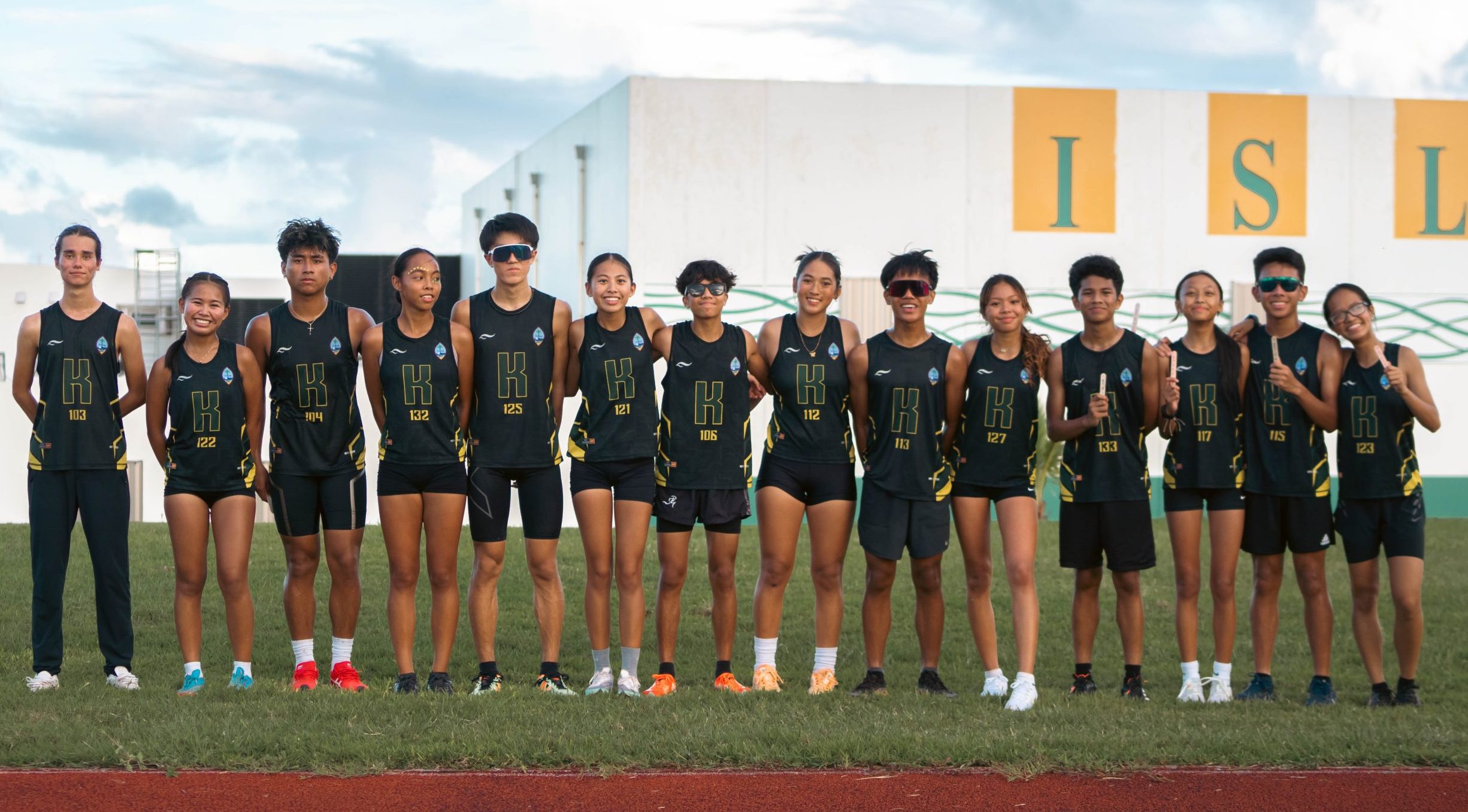 By Jay Leon Guerrero
JFK's Hugh Kent made history on Monday after winning his fourth straight ISA All-Island Cross Country Individual Championship. Kent led from start to finish at his home course at JFK to accomplish something no other athlete has done in the sport.
According to JFK head coach Jay Antonio, the most recent dominant runner was Napu Castro from GW over a decade ago, who won three individual titles. From his freshman season to his senior year, Kent set the bar in local meets, winning the prestigious All-Island race all four years.
"It's unbelievable to accomplish this. I'm really happy that I've stayed consistent throughout the years."

– JFK champion Hugh Kent
Kent clocked in at 17:01, finishing ahead of the next competitor by over a minute and 20 seconds.
Cruz goes back-to-back
In the girls race, GW's Robin Cruz won back-to-back individual titles with a time of 23:12.
"Yesterday, I didn't run because I felt I wasn't there mentally. But today, I came out and surprised myself," said Cruz.
The girls race was competitive from the start, with several runners battling in packs to set the pace. Cruz made her move mid-race and held on thanks to words of encouragement from her coaches and teammates.
Cruz finished ahead of Cheyoung Ahn from Southern High, who clocked in at 23:25. Three JFK runners rounded out the top five with Patricia Micla, Gabriella Gogue, and Annika Micla finished third, fourth, and fifth, respectively.
JFK's dynasty continues
The Islanders swept the girls' and boys' team championships, continuing their dynasty under coach Antonio.
The JFK boys squad had five runners in the top 10 to finish with 24 points. The Southern Dolphins finished in second position with 62 points, and the Simon Sanchez Sharks finished with 90 points to win third place.
Simon Sanchez sophomore phenom Rynier Diramos finished second with a time of 18:25, finishing a second ahead of third place finisher Isaac Valdez from JFK who finished with a time of 18:26.
The JFK girls finished with 27 points, also finishing with five runners in the top 10. Simon Sanchez finished second with 57 points, and the GW Geckos took home the third place trophy with 63 points.
Selina Jacob, a freshman runner at JFK, said her season was a memorable one and that she was happy to gain the experience. "It was such a good season. Everyone on the team is so nice and welcoming," said Jacob.
"Everyone here pushes us to be the best we can be. I would not be here without them," said Jacob. The JFK girls celebrated their fifth straight championship.
Asia Pacific Invitational
With the ISA season in the books, the Asia Pacific Invitational (API) Cross Country Championships will take place on Friday.
The two day event will feature high school teams from Guam, including the IIAAG teams and teams from Japan and Korea. The event will start on Friday morning at JFK. The individual race will take place as well as a relay race on day 2.
The event presents a challenge for Kent, who will be pushed once again to the limit. "In general, the competition speed-wise at the API will be faster because everyone improved. I'm looking forward to competing against schools like American School in Japan (ASIJ), I'm excited to meet them as well as the other schools," said Kent.
"I know what to expect now. Last year, I was going into the race not knowing how fast they were because of COVID, but now I know what to expect," said Kent.
Cruz said she is also looking forward to the challenge at the API: "I'm going to push myself even more. But I'm also looking forward to having fun with my teammates," said Cruz. 
ISA XC ALL-ISLAND MEET – 10/16/2023 6:34:19 PM
JFK, ,
Varsity Girls 5000 Meter Run
=================================================================
Name Yr Team Time Pts
—————————————————————–
1 Robin Cruz 12 George Washington Hi 23:12.21 1
2 Cheyoung Ahn Southern High School 23:25.88 2
3 Patricia Cerise Micla 11 John F Kennedy High 24:07.49 3
4 Gabriella Gogue 11 John F Kennedy High 24:19.07 4
5 Annika Luis Miclat 12 John F Kennedy High 24:19.32 5
6 Nova Pagan 9 Simon Sanchez High S 24:36.66 6
7 Jaelyn Han John F Kennedy High 24:47.91 7
8 Mia Chloe Decano 9 John F Kennedy High 24:53.56 8
9 Marin Fukui 11 Simon Sanchez High S 25:57.96 9
10 Ehvalene Marques 10 Simon Sanchez High S 25:58.21 10
11 Selena Jacob 9 John F Kennedy High 26:14.45 11
12 Rhylaieh Taitano 11 George Washington Hi 26:28.49 12
13 Ariana Cruz 9 Tiyan High School 27:10.23 13
14 Jaychelle Taitano 12 George Washington Hi 27:34.43 14
15 Emani Villegas 9 Simon Sanchez High S 27:41.77 15
16 Zoiejean Techaira 9 George Washington Hi 29:50.66 16
17 Princess Almasol 10 Simon Sanchez High S 30:11.82 17
18 Nichelle Torcelino 11 John F Kennedy High 30:57.18 18
19 Callie Wong 10 Tiyan High School 31:57.73 19
20 Renee Aflague 10 George Washington Hi 32:41.37 20
21 Juanetta Santos George Washington Hi 32:41.94 21
22 Mariana Clement 10 George Washington Hi 33:11.91 22
23 Valerie Wong 9 Tiyan High School 35:24.99 23
24 Lucia Lowe 9 Tiyan High School 35:51.92 24
25 Natalie Fernandez Southern High School 38:31.81 25
26 Danielle Ford Southern High School 39:25.90 26
27 Katelynn Cruz Southern High School 42:05.22 27
28 Andria Leon Guerrero Southern High School 43:33.15 28
29 Gyra Solivar 9 Tiyan High School 45:01.24 29
Varsity Girls 5000 Meter Run Team Scores
=================================================================
Team Pts 1 2 3 4 5 (6) (7)
=================================================================
1 John F Kennedy High 27 3 4 5 7 8 11 18
Total Time: 2:02:28 Average: 24:29.47 1-5 Split: 47
2 Simon Sanchez High S 57 6 9 10 15 17 – –
Total Time: 2:14:27 Average: 26:53.29 1-5 Split: 5:36
3 George Washington Hi 63 1 12 14 16 20 21 22
Total Time: 2:19:48 Average: 27:57.44 1-5 Split: 9:30
4 Southern High School 108 2 25 26 27 28 – –
Total Time: 3:07:02 Average: 37:24.40 1-5 Split: 20:08
4 Tiyan High School 108 13 19 23 24 29 – –
Total Time: 2:55:27 Average: 35:05.23 1-5 Split: 17:52
Varsity Boys 5000 Meter Run
=================================================================
Name Yr Team Time Pts
—————————————————————–
1 Hugh Kent 12 John F Kennedy High 17:01.75 1
2 Rynier DiRamos 10 Simon Sanchez High S 18:25.17 2
3 Isaac Valdez 12 John F Kennedy High 18:26.75 3
4 Gabriel Hollingsworth Southern High School 18:29.27 4
5 Kaito Sakaguchi 11 John F Kennedy High 18:31.34 5
6 Javan Naputi Southern High School 18:49.97 6
7 Evan Tydingco 11 John F Kennedy High 19:04.23 7
8 Stephen Medrano 10 John F Kennedy High 19:14.98 8
9 Anthony Lee 10 Guam Adventist Acade 19:28.55 9
10 Shynez Alcairo 10 Simon Sanchez High S 19:31.14 10
11 Arby Carpo 9 John F Kennedy High 19:32.69 11
12 Christian Hautea 10 John F Kennedy High 19:39.95 12
13 Matthew Quinata Southern High School 19:52.86 13
14 Aiden Unchangco 11 George Washington Hi 20:04.58 14
15 Blue Pareja 9 Guam Adventist Acade 20:07.23 15
16 Gabriel Duenas 10 Guam Adventist Acade 20:16.93 16
17 Jordan Balicha 10 Okkodo High School 20:32.45 17
18 Noah Taitague Southern High School 20:32.94 18
19 Kyle Garcia 12 George Washington Hi 20:33.51 19
20 Bryzon Teodoro 10 Okkodo High School 20:48.26 20
21 Patrick Sumbo Southern High School 20:55.00 21
22 Sean Echang 11 George Washington Hi 20:59.25 22
23 Michael Certeza Southern High School 21:02.62 23
24 Noah Park 10 Simon Sanchez High S 21:08.56 24
25 Thomas Caimlim Southern High School 21:10.51 25
26 Ivan Pamplona 10 Simon Sanchez High S 21:16.17 26
27 Joseph Cruz 10 George Washington Hi 21:17.89 27
28 Gabriel Calanayan 9 Simon Sanchez High S 21:30.03 28
29 Joshua Elidok 10 Guam Adventist Acade 21:53.62 29
30 Joshua Gatbonton 12 Simon Sanchez High S 22:03.94 30
31 Caden Poblete 12 George Washington Hi 22:34.54 31
32 Ryan William 11 George Washington Hi 22:47.33 32
33 Benedict Tabunar 11 George Washington Hi 22:50.32 33
34 Joshua Jung 9 Guam Adventist Acade 22:53.72 34
35 Miguel Guerrero 10 Okkodo High School 22:54.86 35
36 Kody Siguenza 11 Okkodo High School 23:27.56 36
37 Lyle Delos Santos 9 Guam Adventist Acade 23:53.49 37
38 Jake Hoya 10 Simon Sanchez High S 24:16.17 38
39 Jared Santos 10 Okkodo High School 24:43.56 39
40 Gabriel Ladonga 12 Okkodo High School 25:20.48 40
41 William Flores 12 Guam Adventist Acade 25:21.48 41
42 Genoel Asuncion 12 Okkodo High School 25:31.11 42
43 Andrew Rojo 11 Tiyan High School 26:01.66
44 Aiden Topasna 10 Tiyan High School 26:33.59
45 Sebastian Hocog 10 Tiyan High School 26:41.76
46 Dane Santos 10 Tiyan High School 34:14.90
Varsity Boys 5000 Meter Run Team Scores
=================================================================
Team Pts 1 2 3 4 5 (6) (7)
=================================================================
1 John F Kennedy High 24 1 3 5 7 8 11 12
Total Time: 1:32:20 Average: 18:27.81 1-5 Split: 2:14
2 Southern High School 62 4 6 13 18 21 23 25
Total Time: 1:38:41 Average: 19:44.01 1-5 Split: 2:26
3 Simon Sanchez High S 90 2 10 24 26 28 30 38
Total Time: 1:41:52 Average: 20:22.22 1-5 Split: 3:05
4 Guam Adventist Acade 103 9 15 16 29 34 37 41
Total Time: 1:44:41 Average: 20:56.01 1-5 Split: 3:26
5 George Washington Hi 113 14 19 22 27 31 32 33
Total Time: 1:45:30 Average: 21:05.96 1-5 Split: 2:30
6 Okkodo High School 147 17 20 35 36 39 40 42
Total Time: 1:52:27 Average: 22:29.34 1-5 Split: 4:12
Varsity Mixed 5000 Meter Run
=================================================================
Name Yr Team Time Pts
—————————————————————–
Girls
—————————————————————–
1 Chelsea Domingo 10 John F Kennedy High 29:50.93
2 Himeca Pamintuan 9 John F Kennedy High 30:25.75
3 Isabella Unchangco 12 George Washington Hi 31:21.17
4 Alyanna Alosima George Washington Hi 33:20.96
5 Maysha Charfauros 10 George Washington Hi 35:26.89
6 Shaydan Charfauros 10 George Washington Hi 36:15.83
7 Valeen Verango 10 John F Kennedy High 41:07.25
—————————————————————–
Boys
—————————————————————–
1 Jose Unsay 12 John F Kennedy High 21:34.68 1
2 Kyle Pamintuan 10 John F Kennedy High 22:06.92 2
3 Aden Guilas 9 John F Kennedy High 22:12.47 3
4 Victor Sayama Southern High School 22:14.94 4
5 Tristin Acfalle Southern High School 22:54.26 5
6 Zaiah Santos Southern High School 23:13.97 6
7 Joshua Sabejon Southern High School 23:30.96 7
8 Dominic Diaz 9 John F Kennedy High 23:34.41 8
9 Jude Cruz Southern High School 23:41.31 9
10 Jaevin Torres 11 George Washington Hi 23:42.97 10
11 Ty Quinata Southern High School 23:43.39 11
12 Rai Raquel 11 John F Kennedy High 23:57.14 12
13 Trey Quinata Southern High School 23:58.38 13
14 Jakob Pillow 9 John F Kennedy High 24:29.74 14
15 Kaiden Chaco 10 George Washington Hi 24:36.93 15
16 Kai Solomon 10 John F Kennedy High 24:37.22 16
17 Ronaldo Chaco Southern High School 24:38.08
18 Christian Apuron 10 Okkodo High School 25:08.05 17
19 Michael Sanchez Southern High School 25:19.62
20 Jahziah Cruz Southern High School 25:34.71
21 Tristan Murphy Southern High School 25:42.53
22 Sam Wolfe Southern High School 26:24.03
23 Branden Benevidez Southern High School 26:29.48
24 Sean Fabian George Washington Hi 26:45.64 18
25 Darius Jano-Edward 10 Guam Adventist Acade 26:57.82
26 Damien Caraig 11 Okkodo High School 27:08.20 19
27 John Paul Lapid 11 John F Kennedy High 27:20.69
28 Rick Uy 11 George Washington Hi 27:22.62 20
29 Kale Centeno 11 Okkodo High School 27:29.42 21
30 Kent Rosario 10 Okkodo High School 27:50.14 22
31 Conner Williams 12 Okkodo High School 27:59.08 23
32 Ethan Lee 9 Guam Adventist Acade 28:16.09
33 Aldean David 10 Okkodo High School 29:39.07 24
34 Unknown Unknown 29:42.25
35 Angelo Armas 9 Okkodo High School 30:56.88 25
36 Ray Dionisio 12 John F Kennedy High 31:33.48
37 Andre Bocatija Southern High School 34:41.83
38 Liam Ong 10 George Washington Hi 35:12.25 26
39 Jaden Tiamzon 10 John F Kennedy High 35:50.15
40 Trevaine Stephen 10 Guam Adventist Acade 38:45.88
41 Zacariah Escalona Southern High School 38:51.22
42 Marquise Saloma Southern High School 41:06.17
43 Evan Mendiola 9 Guam Adventist Acade 47:13.22
Boys Varsity Mixed 5000 Meter Run Team Scores
=================================================================
Team Pts 1 2 3 4 5 (6) (7)
=================================================================
1 John F Kennedy High 26 1 2 3 8 12 14 16
Total Time: 1:53:26 Average: 22:41.13 1-5 Split: 2:23
2 Southern High School 31 4 5 6 7 9 11 13
Total Time: 1:55:36 Average: 23:07.09 1-5 Split: 1:27
3 George Washington Hi 89 10 15 18 20 26 – –
Total Time: 2:17:41 Average: 27:32.09 1-5 Split: 11:30
4 Okkodo High School 102 17 19 21 22 23 24 25
Total Time: 2:15:35 Average: 27:06.98 1-5 Split: 2:52
PHOTO GALLERY BROUGHT TO YOU BY: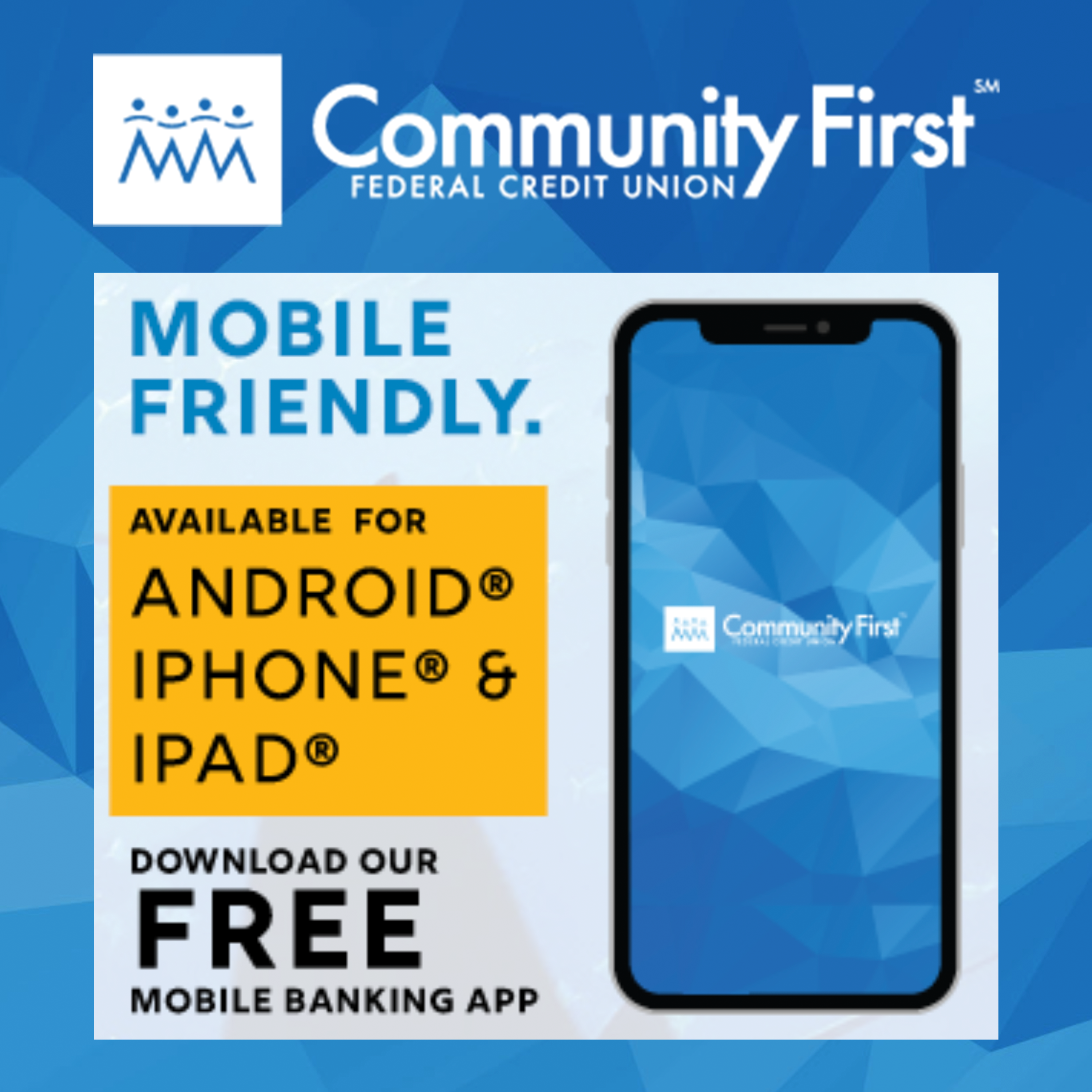 GPS Sports Calendar
SU

MO

TU

WE

TH

FR

SA
Events for November
1st
04:30 PM - 08:00 PM
JFK
05:30 PM - 08:00 PM
Various
05:30 PM - 08:00 PM
Various
Events for December
2nd
09:00 AM - 05:00 PM
FD Phoenix Center
10:00 AM - 03:00 PM
Various
10:00 AM - 04:00 PM
Various
Events for December
3rd
06:00 AM - 08:00 AM
Hilton Hotel
Events for December
4th
04:15 PM - 06:30 PM
Various
04:30 PM - 08:00 PM
GW Field
05:00 PM - 07:00 PM
Okkodo
Events for December
5th
04:00 PM - 06:00 PM
Various
05:00 PM - 08:00 PM
Various
06:00 PM - 08:00 PM
TBA
Events for December
5th
No Events
Events for December
7th
04:00 PM - 06:00 PM
Various
04:15 PM - 06:30 PM
TBA
Events for December
8th
05:00 PM - 08:00 PM
Various
Events for December
9th
Events for December
10th
05:00 AM - 09:00 AM
Skinner's Plaza, Hagatna
09:00 AM - 05:00 PM
UOG Field
Events for December
11th
04:00 PM - 06:00 PM
Father Duenas
04:15 PM - 06:30 PM
Various
Events for December
12th
04:00 PM - 06:00 PM
Various
05:00 PM - 08:00 PM
Various
Events for December
12th
No Events
Events for December
14th
04:00 PM - 06:00 PM
Various
04:15 PM - 08:00 PM
TBA
Events for December
15th
05:00 PM - 08:00 PM
Various
05:30 PM - 09:00 PM
TBA
Events for December
16th
08:00 AM - 04:00 PM
10:00 AM - 03:00 PM
Various
10:00 AM - 04:00 PM
Various
Events for December
16th
No Events
Events for December
18th
04:30 PM - 06:00 PM
Harvest Christian Academy
Events for December
19th
04:00 PM - 06:00 PM
Various
05:00 PM - 08:00 PM
Various
Events for December
19th
No Events
Events for December
21st
04:00 PM - 06:00 PM
TBA
Events for December
22nd
05:00 PM - 08:00 PM
Various
Events for December
23rd
10:00 AM - 04:00 PM
Various
04:00 PM - 10:00 PM
Okkodo
Events for December
23rd
No Events
Events for December
24th
No Events
Events for December
25th
No Events
Events for December
27th
05:30 PM - 07:00 PM
TBA
Events for December
27th
No Events
Events for December
29th
05:30 PM - 09:00 PM
TBA
Events for December
29th
No Events
31

1

2

3

4

5

6
Events for December
30th
No Events