The FD Friars have had their share of trials this season, but Saturday's contest might have been their biggest surprise from an unlikely adversary. FD managed to pull away from a close contest against the Southern Dolphins by scoring 22 points in the 4th quarter to a 32-14 final to extend their win streak to 54 games.
FD would score on a short yard run off a power formation where they deployed their defensive standouts on offense, a formation they would turn to often inside the red zone. A 2-yard run by Evan Brown had put FD up 16-7, but the Dolphins weren't about to roll over.
Dolphin quarterback Josiah Quintanilla, who was just one game back from injury, would drive his team downfield after a 20-yard kick-off return from Isaiah Topasna. Quintanilla would end their big drive by tossing an 18-yard touchdown to Ethan Guerrero, followed by a successful PAT to get within 16-14.
FD quickly responded with a run-heavy attack led by senior Caiyle Gogue to get them into a 1st and goal situation. FD deployed their power formation once more, getting a score from Caleb Murphy to further their lead 23-14. The defense would respond with two sacks on Quintanilla on the ensuing drive, one in the Dolphins own end zone for a safety to tack on a 25-14 lead.
The Friars would close out the game with a final touchdown run from Alex Sojo, who had a busy day throwing the ball in the first half, for the 32-14 final.
Quintanilla was efficient tossing two touchdowns while going 6-of-11 for 126 yards.
Sojo threw 11-of-20 for 98 yards. Gogue didn't check into the contest until the 2nd quarter, but he still proved to be the team's work horse with 97 yards on the ground off 16 carries.
Southern's Tanner Calvo had a standout evening totaling 10 tackles to lead his team with linebacker Alejo Aguon getting six tackles and a sack.
FD's defense was led by Evan Brown's eight tackles and a sack with Tristan Burgos and Caleb Murphy added five each.

National Guard Athletes
Scott Eclavea
Scott Eclavea is a jiu-jitsu black belt and an accomplished MMA fighter. The Guard has given him an outlet in combatives to display his martial art skills, where he's become a head instructor for that program. Eclavea has served since coming out of high school and the Guard has only changed his life for the better.
COMING SOON …
LIVE FOOTBALL ON GSPN
FD vs. JFK (Saturday 7 pm)
GSPN Preseason Basketball Tournament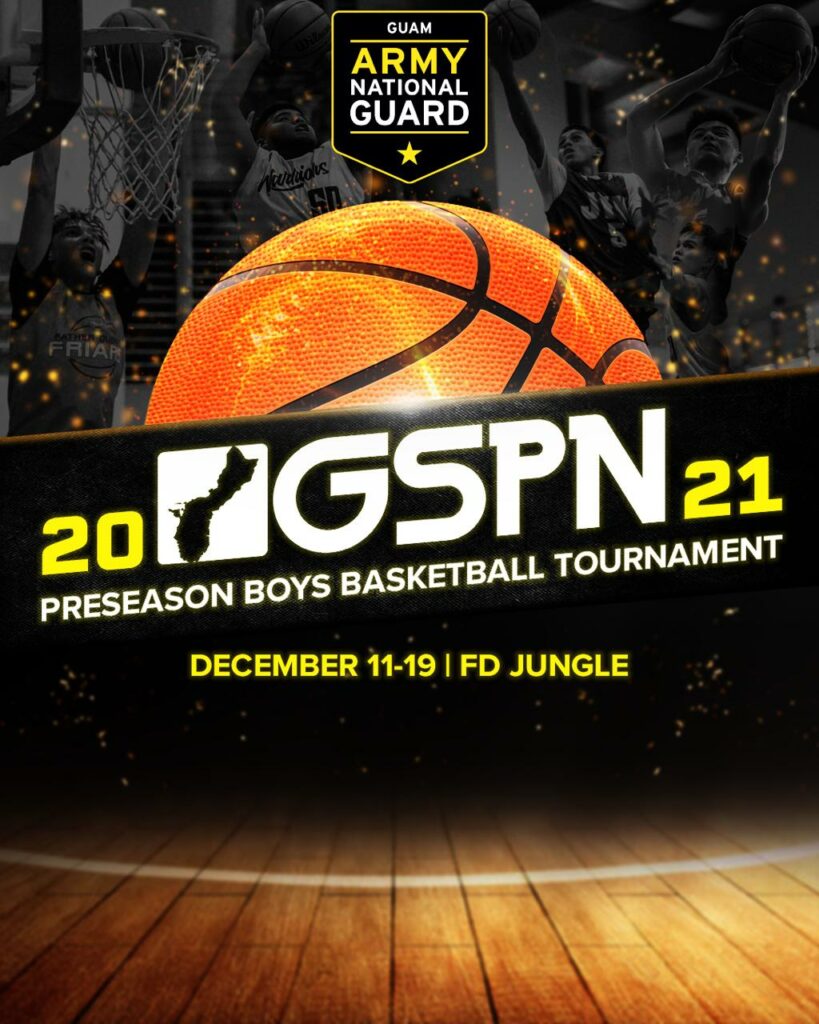 QUICK HITS
Pat Taitano and Rich Abiador, teammates on the 1995 SPG volleyball team, have led their high school girls volleyball teams to the Washington State Championships in Yakima, Wa.
Taitano coaches Mt. Rainier High while Abiador leads North Creek High.
There for support is Dr. Mark Perez, a health professor at Central Washington University and a former UOG volleyball player.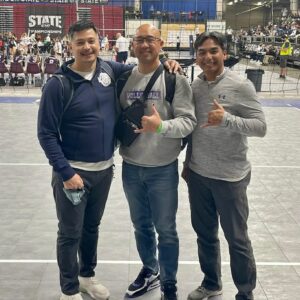 ——————————————–
Guam has recently lost two former star athletes.
– former national volleyball player Larry Gamboa
– former GW Geckos running back Joe 'Pit Bull' Leon Guerrero
May they both rest in peace.