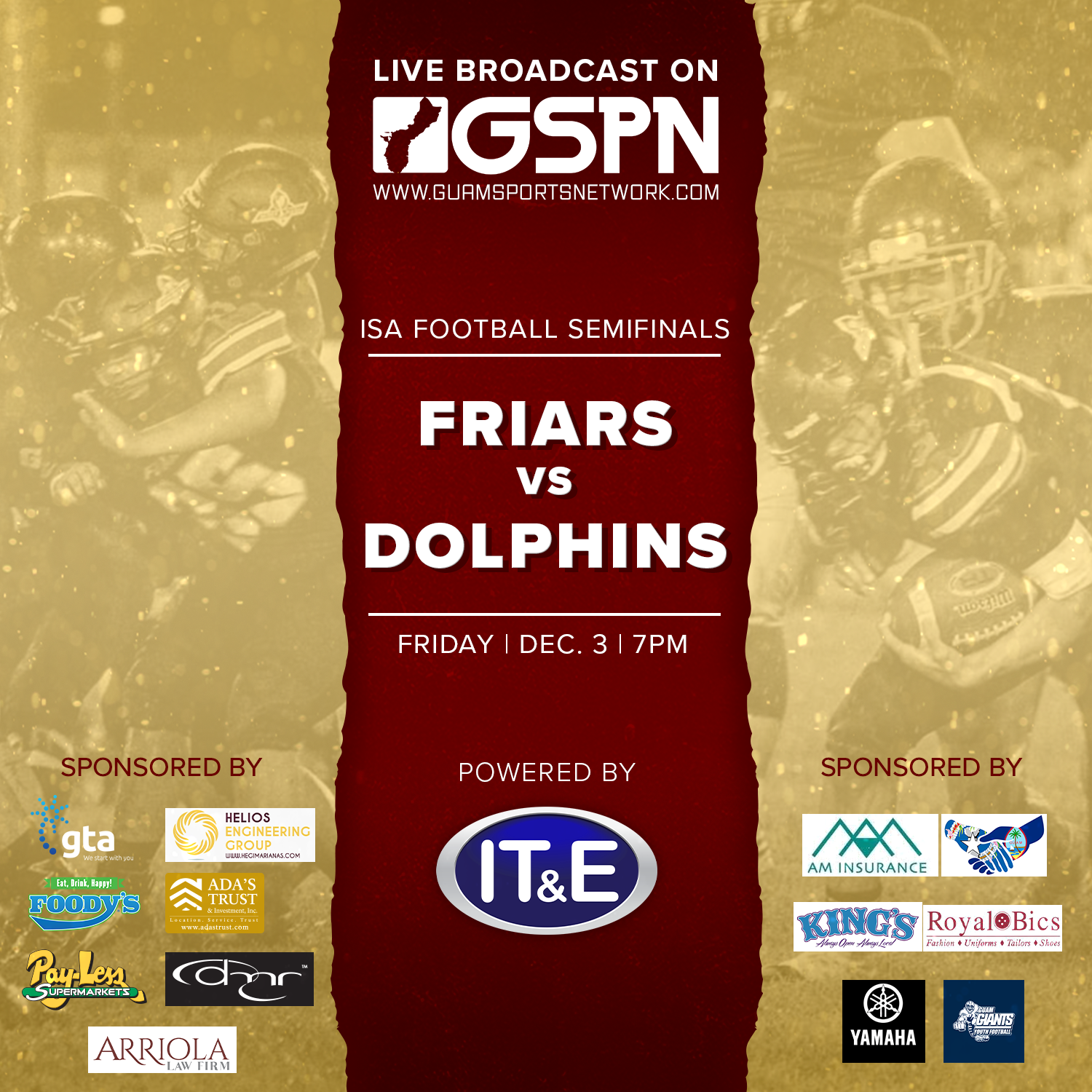 The FD Friar defense was in top form Friday evening, using eight takeaways to fuel their 21-0 victory over the Southern Dolphins in the ISA Football Semifinals at the GW Field. The Friars scored in all three phases of the game and advance to the Championship Game for the 7th straight season.
FD will play the winner between Guam High and GW in the other semifinals game tomorrow evening.
Defense played stout all evening with the team intercepting Southern Dolphin quarterback Josiah Quintanilla six times, returning a fumble for a score and recovering a muffed punt to account for all eight takeways.
The defensive MVP Caleb Murphy provided two takeaways as he continues to display what an all-around playmaker he's become. Murphy even took a six-yard dive for the teams only touchdown on offense while securing six total tackles to round out another stellar evening by the junior.
Offensive Co-MVP Caiyle Gogue did a lot of hard running for the Friars by taking 22 carries for 129 yards of offense. Gogue's most memorable play on the evening came in the 2nd quarter where he spurned the Dolphins on a juke-filled 67-yard punt return touchdown right before the half.
Defensive tackle Marquis Aflague scooped up a fumble forced by teammate Tristan Burgos, returning the ball seven yards for a score in the 3rd quarter for the teams third touchdown to extend the lead 21-0.