Category "Rugby"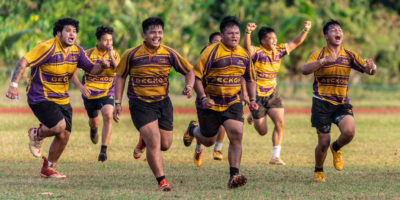 - February 27, 2019 -
The GW Geckos busted the FD Friars nearly four-season long IIAAG rugby winning streak in dramatic fashion, with a walk-off try to complete a 14-8 comeback victory. Wednesday's meeting of high school rugby power houses was in familiar setting as both teams were coming into the day undefeated.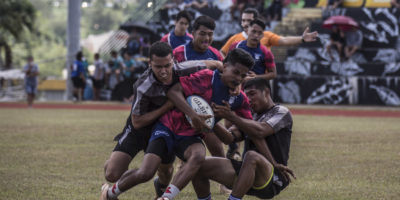 - February 16, 2019 -
The Okkodo Bulldogs picked up their second win in big fashion over the Sanchez Sharks in boys rugby while the Geckos and Friars remain unbeaten.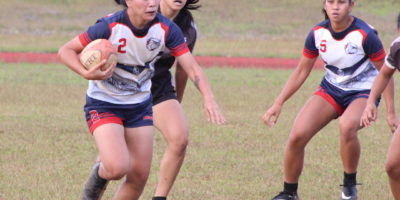 - February 15, 2019 -
Love may have been in the air, but rugby was all over the Okkodo Field Thursday evening on Valentines.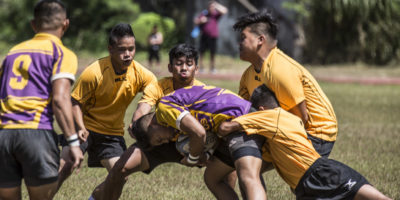 - February 10, 2019 -
The ND Lady Royals continued their unbeaten streak with dominant performances Thursday and Saturday in girls rugby while the in the boys 15's, the GW Geckos came back strong after their BYE week last weekend with a win over the Tiyan Titans.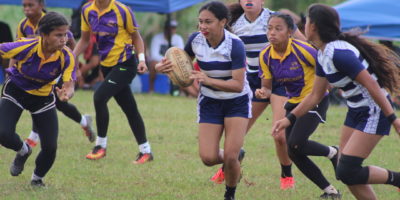 - February 03, 2019 -
The ND Royals showed Saturday why they're considered one of the leagues top teams after beating the defending champion GW Lady Geckos 24-7 in the final game of Week 2 of the IIAAG rugby season.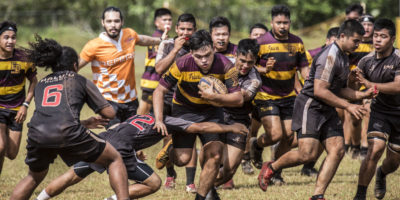 - January 27, 2019 -
The 2019 Rugby season got their first set of games underway at the Okkodo Field all-day Saturday. The ladies took the field first with the Royals and Geckos getting off