Foody's 5 Fun Facts
Welcome to our new feature! Kicking things off is Guam High track and volleyball star Alexia Brown!
JFK Islanders Basketball star Chris Morikami takes a timeout with GSPN to share his Foody's Five Fun Facts!
ND Royal Setter Gabby Piper sits down with GSPN to serve up her Foody's Five Fun Facts!
Young Kaleb Cruz was the latest opponent to face UFC's Frank Camacho in the ring. Get to know the "Yigo Mangler" and a few of his favorite things!
Coming off of another GML Championship Series victory, baseball star Jared Palomo shares his Foody's Five Fun Facts!
Guam National Track & Field athlete and St. John's running star Madison Packbier takes a water break with GSPN to share her Foody's 5 Fun Facts!
Matao's very own professional soccer player AJ DeLaGarza takes a timeout with GSPN for his Foody's Five Fun Facts.
GW Gecko Softball star shortstop Savannah Grant stays active in the offseason and shares her Foody's Five Fun Facts!
We visit the Shark Pit and huddle up with Sanchez quarterback Jayton Penaflor for his Foody's five fun facts!
Get to know some fun facts about the young star Kaizayuh Flores who leads the GNYFF's Manha Division with 21 total TD!
Bodybuilding Bikini Champion Jeralyn Mesa takes a few reps on set to share her Foody's fun facts!
Academy Cougar sophomore basketball star Cori-Nicole Paulino dishes out her Foddy's 5 Fun Facts!
In this special edition of Foody's Fun Facts, Players from the high school football All Star Game break the huddle to share some interesting facts!
We hit the mat with unbeaten FD Friar Wrestler Kaleb Gambala as he pins down his Foody's Five Fun Facts!
Tiyan High school's Calib Naputi takes a break between sets to share his Foody's 5 Fun Facts!
What's on your Christmas wish list this year? Guam's high school athletes share what's on their list and the merriest gift they've ever gotten in the special Holiday Edition of the Foody's Fun Facts!
We're starting off 2020 with a new set of Fun Facts from our very own 2019 Athlete of the Year in jiu-jitsu brown belt Anthony Cruz!
Raymond Castro of the Preseason Basketball Champion FD Friars keeps us posted on his Foody's 5 Fun Facts!
Veronica Ignacio of the Women's National Baseball Team takes a swing at the Foody's 5 Fun Facts!
Harvest Eagles Volleyball Captian Trinity Terlaje takes a break between sets to share her Foody's 5 Fun Facts!

National Guard Athletes
Scott Eclavea
Scott Eclavea is a jiu-jitsu black belt and an accomplished MMA fighter. The Guard has given him an outlet in combatives to display his martial art skills, where he's become a head instructor for that program. Eclavea has served since coming out of high school and the Guard has only changed his life for the better.
COMING SOON …
LIVE FOOTBALL ON GSPN
Semifinals: #1 FD vs. #4 Southern (Friday 7 pm)
GSPN Preseason Basketball Tournament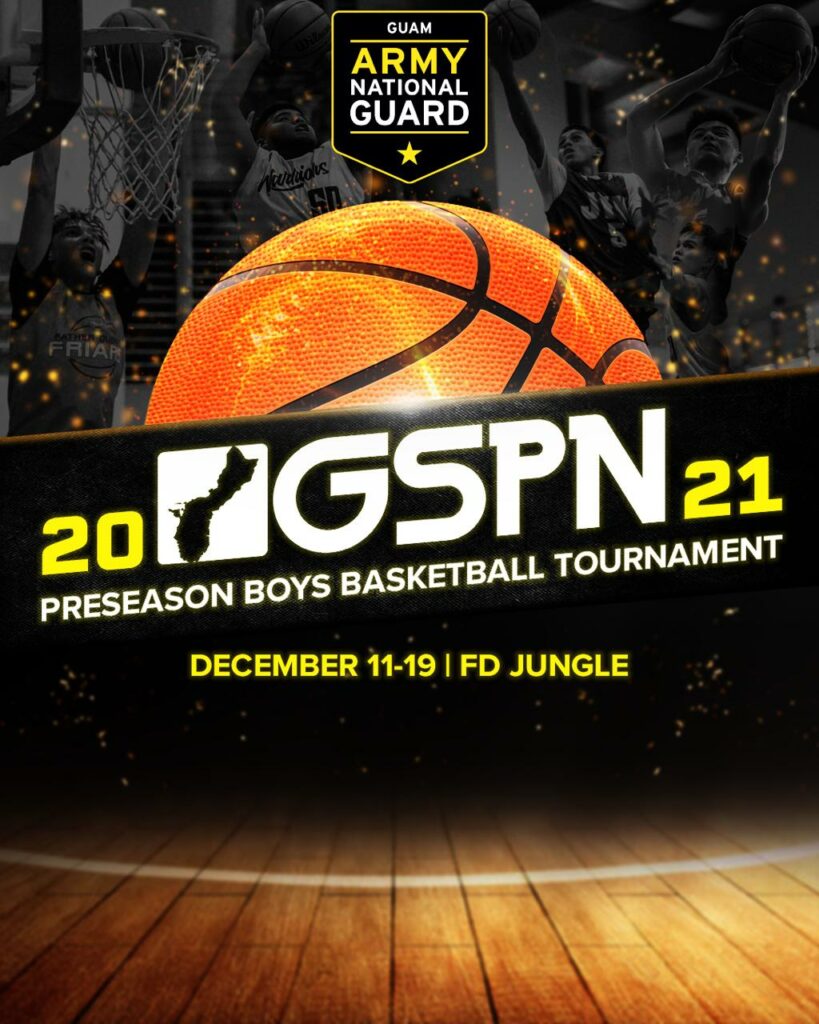 QUICK HITS
Robert Artero Maley recently captured the 182-lb. division of the Costa Mesa Classic, winning via pin in 4 out of 5 matches. Robert is a 4-year varsity wrestler at San Clemente HS (Tritons) and is currently ranked 15th in California's high school scene. He is the son of Jacque Artero Maley (AOLG 1991).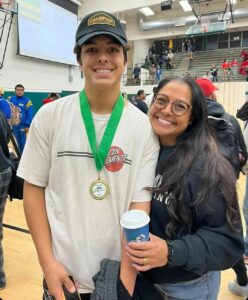 ——————————————–
Pat Taitano and Rich Abiador, teammates on the 1995 SPG volleyball team, have led their high school girls volleyball teams to the Washington State Championships in Yakima, Wa.
Taitano coaches Mt. Rainier High while Abiador leads North Creek High.
There for support is Dr. Mark Perez, a health professor at Central Washington University and a former UOG volleyball player.