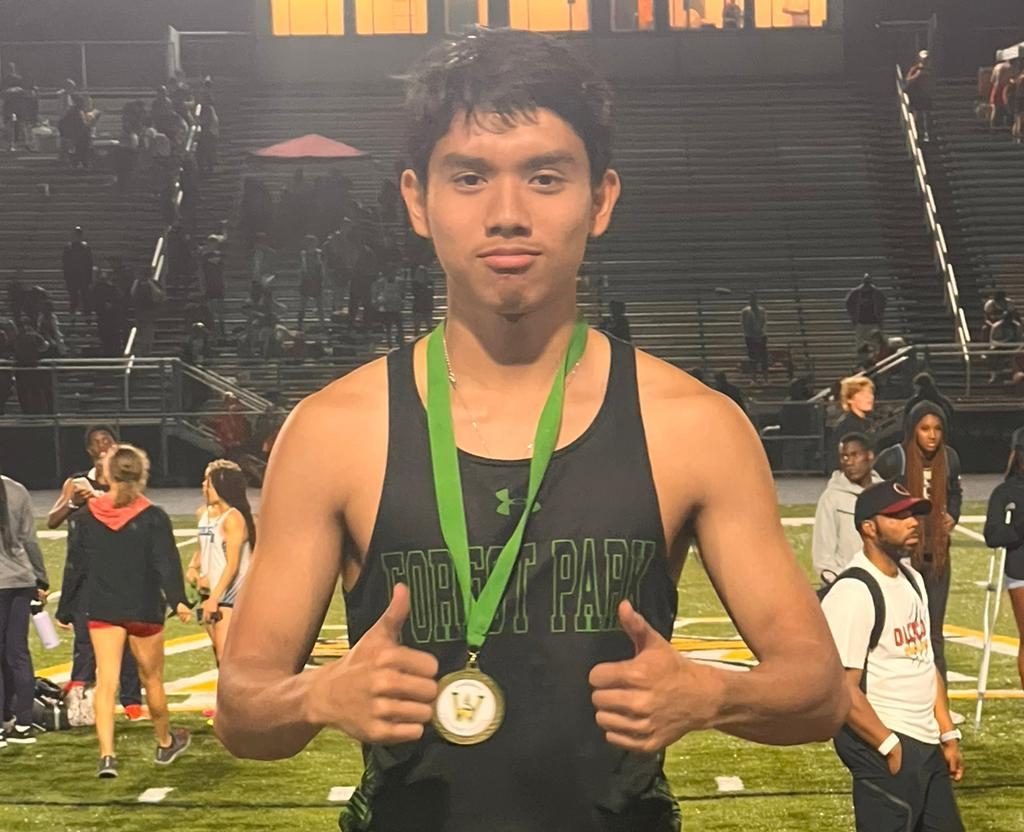 By Jay Leon Guerrero
Guam son Xavier Ogo made a name for himself in his final year at Forest Park High School in Woodbridge, Virginia.
Ogo won the championship in the Virginia state outdoor long jump for Region 6 schools this year and competed in the New Balance Indoor and Outdoor championships in Long Jump and the 4x100m relay.
Ogo jumped 23 feet and 1 inch, which is also a personal record. His distance equates to 7.04 meters, which is farther than the Guam record of 6.86m set in 1994 by Florenz Quitlong.
Ogo, who graduated this summer, excelled on and off the field with a GPA of 4.2. He'll be attending Virginia Commonwealth University (VCU) this fall for Mechanical Engineering.
"I'm very excited to start the journey of college at VCU," said Ogo. "After going to orientation and a preview day, I noticed that unlike many other colleges, VCU was actually diverse, filled with many cultures as well as my own. The campus was beautiful, and I'm excited to spend my freshman year at VCU. "
Xavier is the son of Robert and Lisa Cercenia Ogo. Dad Robert is from Sinajana, and Lisa is from Yigo. The couple relocated in 2000 when Robert joined the Army. Xavier was born in Fort Lewis, Washington.
Although he will focus on his academics in college, the door is still slightly open for Xavier, who holds the third longest jump in his high school history.
"It felt good to feel like all my hard work paid off," said Xavier Ogo. "The six years I spent running track was worth it for just that moment."
Ogo represents Guam in any way he can to let everyone know he is an island boy. He has fond memories of his visit to Guam:
"One of my favorite memories was a gathering at one of my aunties' houses. I believe I was around nine years old and remembered playing with all of my other cousins outside. Playing hide and seek, tag, and basketball. I miss the love that I felt from all the familia around me. Being able to represent that kind of love and familiarity I felt at Guam means a lot to me, and I'm proud to represent," said Xavier Ogo.

QUICK HITS
The Figo Islanders 40s women's softball team took gold in the Senior Softball World Championship in Las Vegas. Figo came out of the loser's bracket and beat the Arizona Belles 17-3 in the AA division championship game Sunday afternoon.
Other Guam teams that played in the 40s tournament were: Team SOTTA (women's) and Bud Light Guam, Friars 671 and Sindalun Guahan (men's).
Sindalu finished a respectable 4th out of 24 AAA division teams.