[sixcol_five_last]
By Ed Chargualaf
Name:Justis F. "Cuki" Alvarez
DOB: 11/27/70 Age: 41
Height: 5'7″ Weight: 160 lbs.
Occupation: Boat Captain, Gym Owner/Fitness Trainer & MMA Promoter
FAMILY: Mariana S. Palacios (Wife), Alverick Alvarez, 23 (Son), Shane Alvarez, 19 (Son), Shaniah Alvarez 16 (Daughter), and Aldene Jayh Hockett, 7 (Granddaughter)
SPORTS: MMA, Motocross, Jet Skiing, Wake Boarding, Boxing, Basketball
SPORTS ACCOMPLISHMENTS:
Promoter of Multiple Motocross races and MMA and Grappling Events in the CNMI
Won several local motocross & international titles between 1979 and 2007
1993 Cebu Cup Jet Ski Champion
1994 Thailand Jet ski World Cup Champion
Undefeated as a professional MMA Fighter with a 6-0 record
2012 Guam Masters Games: Lightweight Gi/No-Gi Grappling Champion
COACHING EXPERIENCE:
Coached motocross from 1998-2007 for Off-road Association of the Marianas (ORAM) and Marianas Racing Association (MRA)
Head Coach for Trench Tech MMA Academy with Coach Jason "Rush" Tarkong, including all the core members who compete in MMA and grappling events
Frank "The CranK" Camacho
Shane "Pikaboo" Alvarez
Alverick "Pretty Boy" Alvarez
Vince "The Clinch" Masga
Mark "The Dark" Nuique (BW Champ)
Fasi "Quick Draw" Jesse
Rey "The Rey-medy" Kim
Martin "Ningbo Slice" Cepeda
"No Way" Jose Mafnas
Chris "No Love" Laayug
Roman "Boom" Alvarez
Mylo "Bam Bam" Lassiter
Josh "Chaos" Duenas
GSPN: How did it all begin?

Alvarez: Motocross for me began in 1975 when my father bought me my first bike. It was a Suzuki RM80 and I fell in love with riding. The bike was too big, so my dad took off the rear shocks. He ran a motorcycle business from 1977-1996. The rest is history.
MMA for me began in 2004 when Fury Fighting Islands held an event in Tinian for the annual Tinian Fiesta. Roman Dela Cruz (FURY promoter/FOKAI founder/PDN columnist) asked me to find Saipan opponents for several experienced Guam Cage Fighters to be matched.
All the Saipan Fighters lost their matches. It wasn't that they weren't good fighters, most had karate and tae kwon do backgrounds to their credit. It's that they lacked ground fighting techniques. I made a commitment and promise to myself and to the Saipan fighters that I will never allow that to happen again, and that's when I decided to open up an MMA school of my own. That's when Trench Tech was born. "Trench" for "deep" and that it is synonymous with the Marianas, and "Tech" for technique – "deep technique," since that is really what we lacked.
GSPN: Please explain what you've built here and what it means to the CNMI?

Alvarez: Trench Tech is more than just a "fight club" or "MMA Academy." It's a fitness academy and club that caters to all individuals looking to get in great shape – men, women and children. It's very family-oriented.
Over the last eight years, our gym has evolved to not just a locally successful MMA promotion and training facility, but to a family-oriented outlet for all those who enjoy living a healthy lifestyle and who are into martial arts and competing in unarmed combat.
Our adage is "Creating friendship through fighting" and we have established many friends from all over the world through our MMA Events. We have also joined in on many community efforts and campaigns aimed to fight NCD's, obesity, drugs, domestic violence, bullying, under age drinking and many more. We will continue to do our part in making the CNMI a healthier, less violent and safer place to live with of our MMA activities and programs.
GSPN: Describe some of the problems, challenges and adversities you have had to overcome?

Alvarez: MMA already has a tremendous following but, MMA isn't for everyone. There are those who love and support the game and there are those who do not support it and only connect us with negative things. That's the nature of this whole "fighting sport". It is our responsibility, however, to educate the people and ensure that it is a sport and the people who train and compete are Athletes and are in it for goodwill and friendly competition.
GSPN: Can you add some information about last year's fire (what was lost, what it took to bounce back, how long)?

Alvarez:On February 8th 2012 at around 11 p.m. I received a call from the fire department advising me that a fire had broken out at the Trench Tech Gym. My initial reaction of course was total disbelief.
As I drove down to toward the gym (which is 5 minutes from my house) I saw an orange glow in the sky and smoke coming from the direction of the gym. My disbelief turned into reality as I arrived at the gates where a Department of Public Safety officer told me not to enter due to a structural fire. Trench Tech was burning down before my very eyes, and there was absolutely nothing I could do to stop it. A few minutes later, the fire trucks arrived, but it was already too late, the fire was burning out of control and we lost over 90% of all our equipment – MMA boxing gloves, grappling gloves, mitts, bags, wrestling mats, judo mats, furniture, and workout equipment.
Anything that wasn't metal burned to ashes. Our octagon cage suffered major damage, too. We had to change all the laminated fencing, parts of the wooden floor and all the vinyl pads and cushions. Hard to believe that just a few hours ago, we were training as usual in the gym we had been in for just four years only to see it destroyed in the blink of an eye. It was heart breaking to say the least, and worse yet, I had to break the news to all the members. That was the hardest part.
That night my wife and I said a prayer and asked the Good Lord for strength and courage to rebuild. We called all the members and gathered together the very next day at the gym which was still smoldering with smoke and talked about ideas and plans to rebuild. So many ideas were pouring out and the energy and positive vibes were amazing! Everyone chipped in somehow, some way and we started to get back on our feet the very next day. Donations from the community were pouring in, both monetary and in kind. And eight months later, we are back stronger than ever!
So many people helped to make it possible. I have to give a special shout out to Mr. Erick Van Der Maas who is the owner of the Marianas Business Plaza. He gave us 2,000 square feet of office space, free of charge to allow us time to get back on our feet.
GSPN: What was it like when you first got things going, where and why?

Alvarez: It was definitely a challenge in the beginning, but it was a fun challenge. To me, MMA is a passion and all the life changing experiences that many of the fighters have gone through over the years makes it very worthwhile.
GSPN: How has it evolved? Obvious challenges, not-so-obvious challenges?

Alvarez: It is evolving fairly well. MMA in the CNMI has been an outlet for many kids to channel their aggression and energy. We provide a safe and controlled arena and environment to make this happen.
As I had mentioned, it isn't for everyone but for those that understand it and apply it respectfully, the rewards are huge.
GSPN: Why do you keep doing it? Influences and inspiration?

Alvarez: I keep doing this because I feel that there is definitely a bigger picture to it all and that is to make a significant impact in the lives people who can and will benefit from the sport. I truly believe that you get out in life what you give, and if I can commit and give people my 100% effort in providing them an opportunity to succeed, then I know that it is worth every second to keep striving. Success to me is never a destination, it's a journey. Therefore, I will always continue this journey. I feel a sense of great satisfaction when the people I work with succeed in their goals.
GSPN: Discuss the hours taken and the dedication required to do this.

Alvarez: To me, this isn't just a hobby and passion, it's a lifestyle. I love what I do and I do what I love. I enjoy this "work" so actually, it's really not "work" but "fun and play".
Like raising a child or anything, if you want it to grow and be healthy and succeed you have to look out for it and nourish it 24/7.
GSPN: Where do you see it all going?

Alvarez: Trench Tech is a small and humble organization, but we accomplish big things. I see us going and eventually taking our movement and mission to an interisland and even an international level. It's all about evolution, dedication, humility and commitment.
GSPN: Biggest accomplishments as an athlete and a coach?

Alvarez: My biggest accomplishment? Well, I don't think that I've accomplished that yet?!
(Laughs) Just forming the business and seeing it grow to what it is today is an accomplishment, but we still have so much left to learn and do. I would say it is seeing my members and fighters become better people in all aspects of their lives, both in and out of the competition arena.
GSPN: What's next for Cuki Alvarez?

Alvarez: More positive, successful evolution and growth for Trench Tech, and since I will always be a student of the game, I will continue to learn all I can about the art and the business. I would like to also get my black belt in BJJ and realistically try to do that before I'm 50 years old, which is 9 years away.
[fbshare url="http://www.gspnlive.com/?p=15941″ type="button"][fblike url="http://www.gspnlive.com/?p=15941″ style="standard" showfaces="false" width="450″ verb="like" font="arial"]
[/sixcol_five_last][ubm_premium_banner_rotation banners=46, 38, 14 interval=8 width=120 height=600 orderby=rand]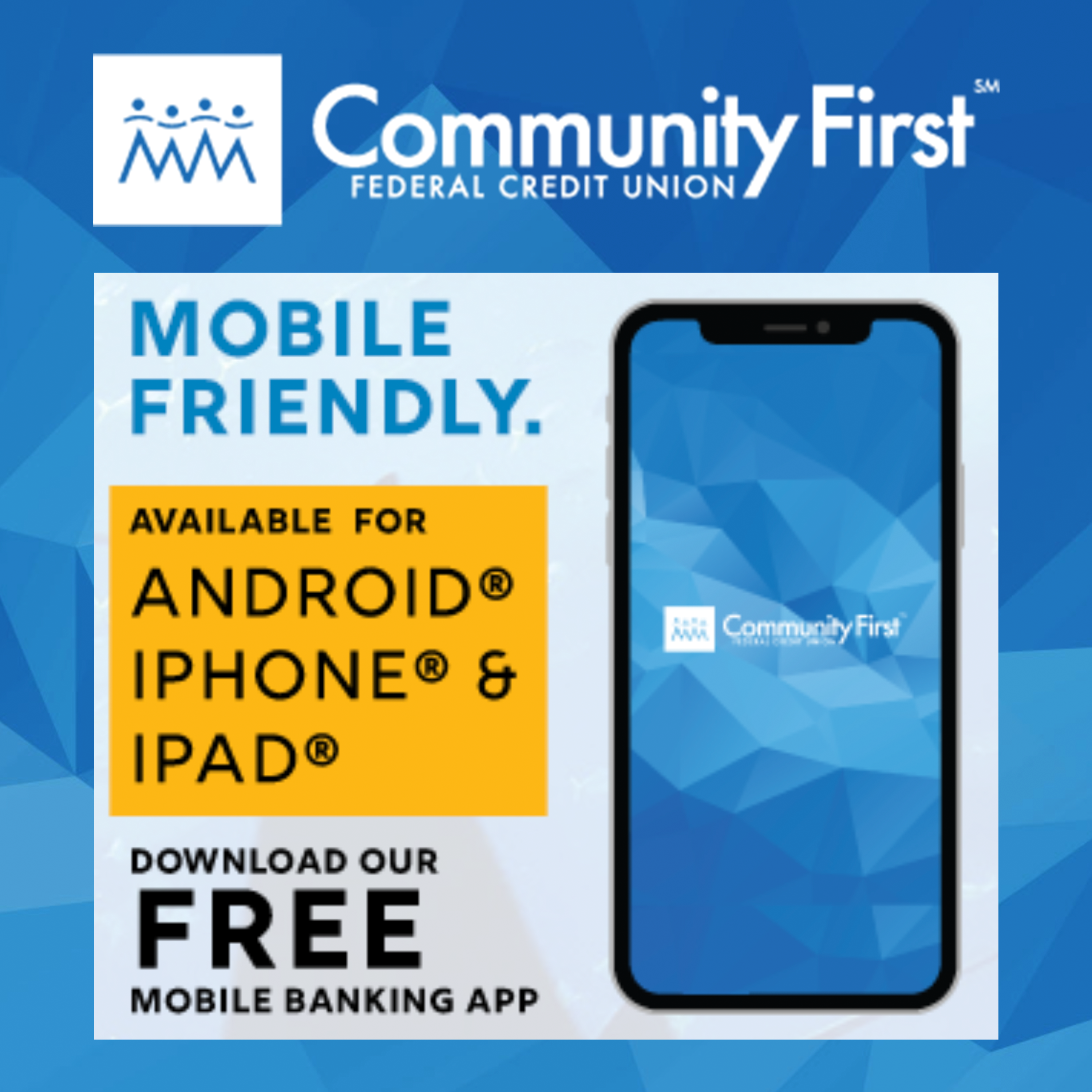 GPS Sports Calendar
SU

MO

TU

WE

TH

FR

SA
26

27

28

29

30

31
Events for March
1st
07:00 AM - 09:00 AM
Matapang Beach
10:00 AM - 11:30 PM
Various
07:00 PM - 10:00 PM
Various
Events for April
1st
No Events
Events for April
3rd
04:30 PM - 06:00 PM
Guam High
05:30 PM - 08:00 PM
Notre Dame HS
Events for April
4th
05:30 PM - 08:00 PM
Guam High
Events for April
5th
04:30 PM - 06:00 PM
Guam High
Events for April
6th
04:30 PM - 06:00 PM
St. John's
07:00 PM - 10:00 PM
Various
Events for April
6th
No Events
Events for April
8th
07:00 AM - 09:00 AM
Lotte Hotel
Events for April
8th
No Events
Events for April
10th
04:30 PM - 06:00 PM
Various
05:30 PM - 08:00 PM
Harvest Christian Academy
07:00 PM - 10:00 PM
Various
Events for April
11th
04:15 PM - 06:00 PM
Various
05:30 PM - 08:00 PM
Various
05:30 PM - 08:00 PM
Various
Events for April
11th
No Events
Events for April
13th
04:15 PM - 06:00 PM
Various
05:30 PM - 08:00 PM
Various
Events for April
14th
Events for April
15th
Events for April
16th
06:00 AM - 07:00 PM
Ypao Beach
08:00 AM - 10:00 AM
Nimitz Hill
Events for April
17th
04:30 PM - 06:00 PM
Various
Events for April
18th
04:15 PM - 06:00 PM
Various
05:30 PM - 08:00 PM
Various
05:30 PM - 08:00 PM
Various
Events for April
18th
No Events
Events for April
20th
04:15 PM - 06:00 PM
Various
05:30 PM - 08:00 PM
Various
Events for April
21st
Events for April
22nd
Events for April
23rd
08:00 AM - 06:00 PM
Guam International Raceway Park
Events for April
24th
04:30 PM - 06:00 PM
Various
05:00 PM - 06:30 PM
Okkodo
Events for April
25th
04:15 PM - 06:00 PM
Various
05:30 PM - 08:00 PM
Various
05:30 PM - 08:00 PM
Various
Events for April
25th
No Events
Events for April
27th
04:15 PM - 06:00 PM
Various
05:30 PM - 08:00 PM
Various
Events for April
28th
04:30 PM - 06:00 PM
Various
05:30 PM - 08:00 PM
Various
07:00 PM - 10:00 PM
Various
Events for April
29th
30

1

2

3

4

5

6
Events for April
29th
No Events
QUICK HITS
3rd place: Big ups to the Para Todu Rugby Club for finishing 3rd out of 16 teams in the Manila 10's Rugby Tournament today. Biba Guam Rugby!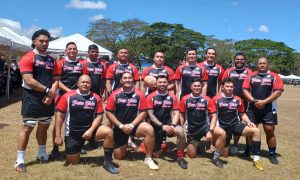 ——————————————
Guam MTB National Championship: Edward Oingerang and Jennifer Camacho are your 2023 MTB national champions. Oingerang finished the course in 1:13:24 while Camacho won her second straight title in 54:08.