By Errol "DynamiX" Alegre Jr.
In the presence of live music of various local bands and the beautiful shoreline view of Alupang Beach, friends and family gathered in support of Tana Meafou who has recently returned from undergoing surgery in the Philippines. After being diagnosed with several unrecoverable heart diseases, Meafou was hospitalized on Guam then sent to the Philippines after suffering from a heart failure. The fundraiser event was coordinated by Meafou's wife, Ayaka Yamaguchi, and long-time friends Richard Sablan, Cano Cruz and Nyahjoe Cruz.
"Although me and Tana are like water and oil (we argue a lot), this event, and the wonderful support from so many people, made us realize that we have so many friends that really love us and that we really need to care for each other," explained Ayaka of the overwhelming love and support from many friends.
All proceeds from numerous sponsors and the generous support from friends and family goes to Tana's medical expenses, as the next step in his recovery process will be a heart transplant.
Fire Dancer, Musician, Top Athlete
Meafou first came to Guam as a Polynesian fire dancer in the early 1980's. After tourism began to slow down, he started his new career in the music industry, playing with numerous bands including KAYA and The Lemon Squares. While the bass player continued his career as a musician, he also became a top athlete, representing Guam in various sporting events.
In 1987, Meafou won a silver medal in the two-man beach volleyball event of the Micronesian Games. From 1991 to 1999, he represented Guam as a boxer in the South Pacific Games where he earned four silver medals and one bronze medal in the heavyweight and light heavyweight divisions. After representing the island for more than a decade, Meafou found a new love in the sport of golf; he is currently a member of the Hui Aikane Golf Club.
After performing with numerous bands throughout his years as a musician and establishing himself as a top athlete on the island, Tana realized that he could not keep up with the high demands of sports and the late night calling of gigs. The 47-year-old decided to take Electrical Technician Courses at the Guam Community College; he finished the four-year program in two. Unfortunately, however, after being diagnosed with several heart diseases, Meafou had an automatic-implantable-cardioverter-defibrillator pacemaker installed in his heart that prohibits him from working with any electrical equipment. The pacemaker is what is currently holding his life as it prevents his heart from stopping.
The benefit concert and Polynesian show lasted for 12 hours starting at 2 p.m., Saturday, and ending at 2 a.m., Sunday. Hosted by Power98's Nyahjoe Cruz, the event featured various local bands including Rebel Lion, Caliente, DUB, and a band that Tana was once a part of, KAYA. Supporters were also provided with the spectacular showing of several cultural dance groups such as Star of Tahiti, Da Fire Knife, and Na Mele O Kaleo.
Tana is known to be a very friendly guy with an upbeat personality. His family and friends ask that everyone keep Tana in their prayers as he overcomes this life-changing obstacle.
"He's just an upbeat, positive guy. And he's contagious; when you're around him, you can't help but be in a good mood," stated long-time friend and fellow band member Richard Sablan.

Foody's 5 Fun Facts
Sanchez QB Jayton Penaflor
DID U KNOW?
Kein Artero has a list of who's who of Artero uncles who've starred in Guam's gridiron: Andre Artero UOG Tritons & Hals Angels OL, Bubba Artero UOG Tritons & Hals Angels OL, Kenny Artero SSHS DB/Baseball Pitcher, Jesse Sablan FD & Hals Angels FB, Roland San Nicolas FD & Hals Angels OL, Chuck Ada SSHS & Hals Angels DB,  Ed "Rock" Artero SSHS & Hals Angels MLB, "Wild" Bill Ada FD & Hals Angels ML, Jared Ada FD & Hals Angels WR/Utility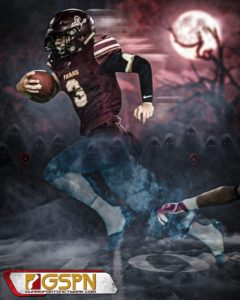 COMING SOON …
– 24th Marianas Fishing Derby
– NFL Week 3: Steelers at 49ers
– Jon Tuck's Bellator debut
QUICK HITS
Dana Holmes is the new UOG men's head basketball coach. In the last two years, he was a coach at FBLG Middle School and most recently a PE teacher at GW.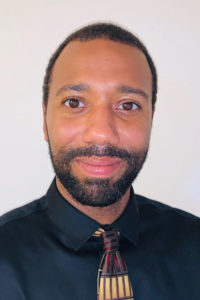 —————————————————-
Pro triathlete Mieko Carey finished third in XTERRA Japan on Sunday in a time of 3:43:02. Her career was on hiatus for a couple of years raising her twin children. It's safe to say the 40-year-old is back in top form. Congratulations Mieko san!