[sixcol_five_last]
By Robert Balajadia
Girls basketball has become one of the most exciting sports to watch this season due in large part to the stellar talent that some of the teams posses.
Scoring 40-30 points on multiple occasions  is unheard of now-a-days in girls high school basketball, but a handful of girls have done so and have the ability to do so every time they step on the court.
Destiny Castro, Alina Bonto, Joy Pangilinan, April Talledo, and Felicia Borja are among the league's most exciting players and GSPN has chosen to highlight them as well as give them all new nicknames based on their game.
Destiny "Queen-B" Castro
Every so often an athlete on Guam comes in and is destined (no pun intended) to take over a sport. As a sophomore, ND Royals' Destiny Castro is arguably the most exciting thing to happen to girls basketball on Guam in a long time. She scores almost at will from anywhere on the court and handles the ball like she has been dribbling before she knew how to walk.
She can drop 30 points almost any given night, and she even scored 41 of the Royals 47 points in a game against the JFK Islanders. Yes, that's 87% of the teams offense in one game. Destiny has had multiple 30-point games and the best part about her game is that she looks like she's aways having fun, as you can see by her constant smiling throughout the game.
"I've been playing for seven to eight years. All I think about when I have the ball is how the best way to score. I picture just the ball in the rim and I try and find a way to score. Playing for so long has helped my mental and understanding of the game," said Destiny.
Why "Queen-B"?: She was once a Knight and is now ballin' in Royal company. With a name like Destiny, a catchy nickname is hard to follow, but she's bound to rule the sport sooner than later and the nickname is just an early crowning. Destiny has a knack for finding the best ways to score and her length, quickness, and ball handling ability only make her more difficult to guard.
"It sounded a little over the top and I wasn't sure I was ready to be crowned with it, but it's new and unexpected and I think it's pretty cool. I like that the 'B' can be for basketball, but I'm not one to be wanting to be crowned," commented Castro on her nickname.
The scary part of her game is that she is only going to get better. She helped lead the Knights to a finals appearance in just her freshman year, along with now Cougar Kali Benavente, so she knows how to win.
What basketball means to Destiny: "Basketball is everything to me. I'm depending on that for my future. If you show you're enjoying the game and smile, then you can mess with your opponent. Keeping a positive vibe also helps keep my teammates motivated."
Alina "ICE" Bonto
The Cougar senior captain has become a crafty high school veteran and she has figured out how to win more than anyone in the league. Alina is a two-time champion and is leading her girls on another terrific season in hopes to capture their third straight title. The Cougars have a well put together team, but Bonto is undoubtedly what puts them over the top.
Bonto is playing for more than just a third-straight league title. Like any high school senior, college is just around the corner and Bonto knows that she's got a legitimate shot at playing college basketball. Yes, she's that good. Her shooting form is well practiced, she's very consistent at the free throw line, and her awareness on offense and defense has gotten the Cougars out of tough situations.
"Playing basketball for so long has helped me be more patient in scoring. I'm able to see the defense and adjust. I think the other girls in this league are really talented and they have the ability to take over a game. I'm playing with heart, but I do keep in mind that there are college implications," Bonto shared on her outlook of the league.
Why "ICE"?: Clutch. Bonto has proved time and again that pressure doesn't phase her. She helped orchestrate a 10-point 4th quarter comeback overtime win against the Southern Dolphins early in the season where she posted 32 points and 12 rebounds. The most impressive part of that win was that she scored the final eight points for her team, including the game tying free throws to send the game into overtime.
"It grew on me but when my friends first heard it they were teasing me! They kept singing 'Ice, ice, baby' (referencing the once popular song by Vanilla Ice). I think it is a pretty cool nickname and I really like it!" said Bonto on the nickname.
Alina is also the first of the girls to receive a nickname.
Alina is one of the morst cheerful and happy people you will ever meet off the court, but you will hardly ever see her crack as smile when it's game time. It's all business as soon as the game tips off and that has proven to work just fine for her. She's got two championship titles to prove it.
—->Oh, and who else do you know that rocks kicks with their name on it? The new Kevin Durant "KD6" signature shoe etched with her name are just a special piece of hardware for an already gifted player.—->
(Alina was also awarded the GSPN and Buddy's Home Furnishings Athlete of the Month for November.)
What basketball means to Alina: "Basketball is my world. I could really go on and on about it…"
Joy "Nova" Pangilinan
The St. Paul Warriors have one of the most dynamic game changers in the league in Joy Pangilinan. A sophomore like Castro, Pangilinan knows how to score from any angle no matter who the defender or who the team defense. Islanders head coach, and sports legend and icon, Joe Taitano was well aware of Pangilinan's ability to take over a game when they met and had committed a defender to stick to Pangilinan's side right from the opening tip.
"I felt like it was harder to score and thought I was never going to get the ball. I had to try and use other moves to get open," said Joy on the defense the Islanders played on her.
She still dropped 30 on the Islanders despite the loss.
Pangilinan went toe-to-toe with Castro when the Royals and Warriors met where Castro went for 39 points to Joy's 38. The Royals got the win in overtime, but the real winners were the fans who got to witness an amazing scoring output from two of the league's brightest stars.
"I've been playing for seven years. I want to win. I enjoy seeing my scoring help my team win games and I want to start winning championships. I still want to improve and get better." said Pangilinan.
Why "Nova"?: Nova is the name of a star that expands and brightens over a period of time before returning to it's normal size. Pangilinan is a star in her own right and she rises to the occasion no matter what team she's going up against and no matter who the opponent. You will definitely notice Pangilinan's prime time ability and she's had her fair share of 30-point games in the season.
"It's a cool nickname and it's not the first time someone referenced me as 'nova.' A ref after one of my games my freshman year said I was a "supernova" after my game. I like it," shared Pangilinan upon hearing her nickname.
A star is also inhumanly hot and Pangilnan has the rare ability to keep that hot streak going throughout the entire game. Just when you think she's got nothing left in the tank, she shaves off nine points in a matter of minutes. When she's got it going she can't be stopped.
What basketball means to Joy: "Basketball is definitely my stress reliever. No matter what I'm going through, I can always pick up a basketball and it helps relieve my stress."
April "Speedy" Talledo
The Southern Dolphins have an instant spark plug in junior guard April Talledo. She changes the pace of the game as quick as she shifts gears on the basketball court. Talledo is most often the smallest player on the court, but she plays like she's the biggest. She attacks the basket effortlessly and her team relies on her ability to stretch the floor for their bigs to get going.
Talledo is a consistent scorer and has had a handful of 20-point games this season.
The Dolphins are tied with the Cougars for the best record in the league and they handed them their only loss. Talledo played a big part in their last meeting against the Cougars and the Dolphins are a legitimate title contender.
"I'm the youngest and I have three older brothers who played basketball like my dad. My speed comes naturally. I like knowing that I was leading my team in scoring especially if we win," said Talledo.
Why "Speedy"? April is fast. Very fast. It's cliche to say "If you blink you might miss her", but if you look away you're definitely going to miss something. Her ability to soar in for a rebound at her size, take the ball the length of the court, and soar in for an athletic layup in a matter of seconds says it all.
"When I first read about it I was surprised. I do like it though!" explained Talledo.
Dolphins' head coach Kevin Sanchez was given the nickname "The Flash" back in his heyday and it's only fitting that he is coaching the fastest player in the league. Teams can try and plot a defensive strategy against Talledo, but the hardest part is definitely catching up to her.
What basketball means to April: "Basketball is my sport and it's the sport I spend the most time preparing for. I play a lot of basketball with guys to help improve my game because it is more challenging."
Felicia "Fearless" Borja
Girls basketball is not often known for it's physicality on Guam, but Felicia Borja is changing that whether she likes it or not. A dynamic scorer yes, but Borja probably works the hardest for her points. She's got the ability to shoot the ball, but the strength of her game is, well, her strength.
Borja attacks the basket like few in the league and her ability to finish plays has helped the Bulldogs maintain one of the league's best records. A memorable 33 point game against the Geckos and aiding in a big win over the Islanders makes Borja an exciting player to watch.
Why "Fearless"?: Felicia can match up with anyone in the league and she can do just about anything on the court. She attacks the basket with a full head of steam and few can bump her off her stride. She's not afraid of contact, but don't mistake her physicality with clumsiness and being unchoreographed, Borja is one of the more skillful players in the league.
She's not just adept at getting to the free throw line but also great at finishing plays despite contact.
There is no coincidence that she plays for the Bulldogs, one of the most physical sounding team names on Guam. Have you ever seen a scared Bulldog? Me neither.
Important Pieces
There are still plenty of talent outside of the girls mentioned who also deserve recognition for their skill and hard work.
Kali Benavente and Gemilie Ilao are just as vital to the Cougars as Bonto. Benavente handles the ball better than anyone in the league and Ilao has a knack for playing stingy defense
The Dolphins have two other prominent scorers in Mar Tenorio and Brielle Meno that have also played big factors in their success this season.
Rufina Royster and Allison Bowman have the Islanders among the league's best as well and both players are terrific offensive rebounders as well as defensive.
Geckos Dyonii Quitugua flies under the radar, but she is still a constant scorer for GW.
Ashley Mateo from Guam High put up 38 points in a game against the Royals and was a bunch of free throws away from a 50-point game!
There are still many more important players not mentioned and the best way to see who they are is to go out and watch a game! As the playoffs approach, you can expect everyone one of these girls to raise their level of play with a title in the balance.
Which ever team you cheer for, you can appreciate and respect how special and talented this years group of girls in the league really are.
[fbshare url="http://www.gspnlive.com/basketball/basketball-scoring-spree/" type="button"] [fblike url="http://www.gspnlive.com/basketball/basketball-scoring-spree/" style="standard" showfaces="false" width="450″ verb="like" font="arial"]
[/sixcol_five_last][useful_banner_manager_banner_rotation banners=53, 38, 83, 86 interval=8 width=120 height=600 orderby=rand]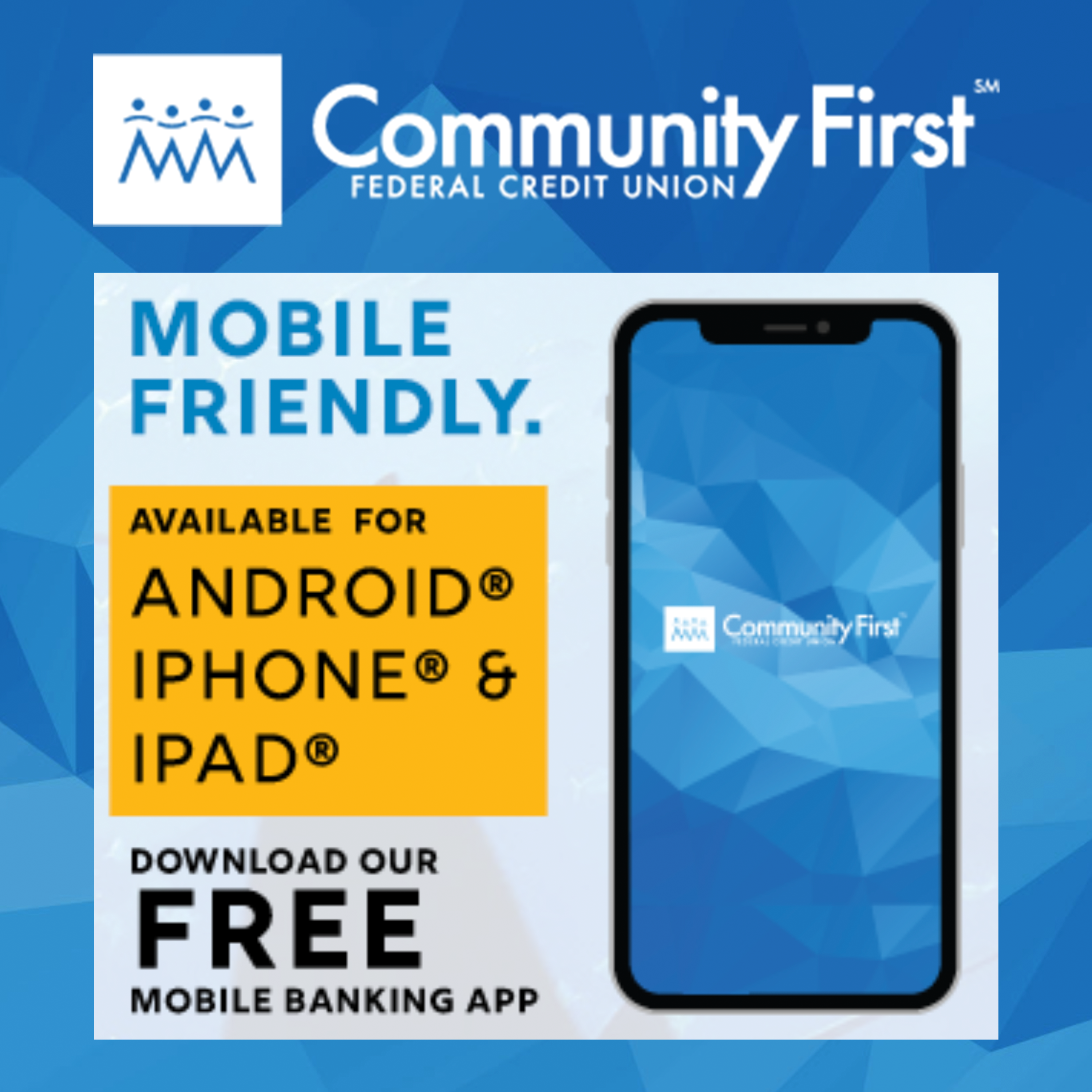 GPS Sports Calendar
SU

MO

TU

WE

TH

FR

SA
28

29

30

31

1

2

3
Events for May
31st
No Events
Events for June
1st
No Events
Events for June
2nd
No Events
4

5

6

7

8

9

10
Events for June
3rd
No Events
Events for June
4th
No Events
Events for June
5th
No Events
Events for June
6th
No Events
Events for June
7th
No Events
Events for June
8th
No Events
Events for June
9th
No Events
Events for June
10th
No Events
Events for June
11th
No Events
Events for June
12th
No Events
Events for June
13th
No Events
Events for June
14th
No Events
Events for June
16th
All of the day
TBA
Events for June
17th
All of the day
TBA
19

20

21

22

23

24
Events for June
18th
All of the day
TBA
Events for June
18th
No Events
Events for June
19th
No Events
Events for June
20th
No Events
Events for June
21st
No Events
Events for June
22nd
No Events
Events for June
23rd
No Events
26

27

28

29

30

1
Events for June
25th
08:00 AM - 04:00 PM
Guam International Raceway Park
Events for June
25th
No Events
Events for June
26th
No Events
Events for June
27th
No Events
Events for June
28th
No Events
Events for June
29th
No Events
COMING SOON …
GUAM SPORTS ON HOLD DUE TO SUPER TYPHOON MAWAR
QUICK HITS
Bishop Obispos beat Mt. Carmel for the IIAAG Middle School Girls Basketball championship 37-25.
—————————————-
The Benavente Roadrunners crushed the Agueda Pirates 17-1 to win the 76 PONY Middle School Baseball League. Rodney San Nicolas was a beat, striking out 13 batters in a complete game while going 4-for-4 at the plate, including a homer and 4 RBI.