[sixcol_five_last]
By Jesse Santos
Kids hide things from their parents all the time, right?  Of course they do!  Like any normal adolescent, Olivia Flores hid something from her parents – she signed up to play tackle football!  Despite a worrisome mother and father (like any parents), Jane and Joaquin watch her play every weekend.
2011 Graduate of Academy of Our Lady of Guam, Flores, now 20 years old, has always been an athlete. A diverse one as well.  Gymnastics was her first love; introduced by her mother at the ripe age of 7.
"My mom, a former gymnast, coached gymnastics at Body Arts and then at Starz Gymnastics Academy where I trained until I started attending middle school and became introduced to interscholastic sports," Olivia said.
In middle school, Flores participated in volleyball, soccer, cross country, and track and field.  "During those years I also started playing soccer for Hyundai in the Robbie Webber Youth League, and have been playing with Hyundai since, except now in the Women's Division.  When I reached high school I continued to play volleyball and soccer and I also started playing rugby."
Flores flourished not only in athletics but also academics.  She graduated seventh in her class, was a finalist of the 10th Annual Shieh Su Ying Scholar Athlete of the Year Award, was named to the 2011 Far East Volleyball All-Tournament Team, 2011 IIAAG/GRFU All-Island MVP (high school rugby), 2011 IIAAG/GRFU Girls Varsity First Team, and 2011 IIAAG Girls Varsity First Team Volleyball.
After high school, Flores played NCAA Division II volleyball at Notre Dame de Namur University for a semester and also made the Dean's List.  Currently she is involved in four sports.  "I am playing volleyball for the Guam National Team, soccer for Hyundai in the GFA Bud Light Women's League, rugby for Para Todu, and have added football with Team Legacy in the GWTFL to my list of sports this year."
Worried Parents
Her very close friend, Ciera Arriola introduced her to the GWTFL and Team Legacy.  "I really did not have any interest in playing football since I started playing rugby…Eventually she [Ciera] persuaded me to attend one of the practices and it was pretty fun.  My parents were uneasy about tackle rugby at first so I already knew they would detest the idea of me playing tackle football, so every time I would go to football practice I would just say I was going to rugby.  After about a month and a half of going to football practice they issued out the gear to our team and I knew I had to tell my parents because I couldn't come home with a helmet and shoulder pads and think they weren't going to ask where they came from."
After breaking the news to her mom in a joking way, Jane then passed along the news to Joaquin.  "They weren't mad they just thought it was a dumb decision because I might get hurt and not be able to play volleyball, soccer, and rugby anymore."
Joaquin hurt his knee while playing football and Olivia already knew he would think it might happen to her.  "But they couldn't do anything about it because I was already on the team, and they knew I wasn't going to change my mind."  Although they may be uneasy about her playing, they still come out and support their daughter.
"I can tell my dad is getting a kick out of girls playing football because so far he has come to all my games, watches closely on the sidelines, and asks me questions about the plays in the car rides home.  My mom on the other hand is like any other mother and can barely keep her eyes open in fear of seeing me get hurt.  She still gives me grief about my decision to play but we just joke about it."
With Olivia's rugby background, it's no wonder that she's a fullback and can play many other positions!
"I play running back/fullback, but I also can play tight end, linebacker, and safety.  The position I play requires a lot of running, dodging, and contact, which is why I enjoy it.  I also enjoy tackling when I do play defense."
Her favorite aspect of playing football is the strategy behind it and the trust.  "Every person on the field has a specific job to do and if everyone trusts that the person beside, in front, or behind them will be there to do it then all that is left to do is have fun."
Her favorite memory thus far was during her first game on a kick off.  "I was completely nonchalant after kicking the ball that I forgot the other team would be trying to block me and one of the girls laid me out and I flew in the air and fell straight on my behind.  I knew everyone saw it but all I could do was laugh because if I saw that happen I would be doing the same thing."
Advice for young women who may want to give football a try (any sport for that matter), Olivia mentions, "I was hesitant about playing at first, but once you start there will be a drive inside to continue whether it be for the fun of the game or for the great camaraderie among teammates…not to hold back on the opportunities that team sports have to offer or any sports at that and just go for it.  It's nice to see more opportunities in sports for female athletes on Guam and to recognize the skill and potential.  Leagues such as the GWTFL and the GRFU have allowed female athletes to get a foot in the door and hopefully in a couple of years it will lead to more international experience opportunities for Guam."
NOTES: Olivia's parents are Kin Flores (Guam Power Authority General Manager) and Jayne Flores (former TV news anchor)…Jayne was a college gymnast at University of Illinois ..Kin was a soccer and football player in his youth…"They always come to my games and are always supportive of whatever I do," Olivia said about her parents and sisters' support.
[fblike url="http://www.gspnlive.com/football/flores-adds-fo…ll-to-her-list/" style="standard" showfaces="false" width="450″ verb="like" font="arial"] [fbshare url="http://www.gspnlive.com/football/flores-adds-fo…ll-to-her-list/" type="button"]
[/sixcol_five_last][useful_banner_manager_banner_rotation banners=38, 53, 9  interval=8 width=120 height=600 orderby=rand]

GPS Sports Calendar
SU

MO

TU

WE

TH

FR

SA
28

29

30

1

2

3

4
Events for July
1st
No Events
Events for July
2nd
No Events
Events for July
3rd
No Events
Events for July
4th
No Events
5

6

7

8

9

10

11
Events for July
5th
No Events
Events for July
6th
No Events
Events for July
7th
No Events
Events for July
8th
No Events
Events for July
9th
No Events
Events for July
10th
No Events
Events for July
11th
No Events
12

13

14

15

16

17

18
Events for July
12th
No Events
Events for July
13th
No Events
Events for July
14th
No Events
Events for July
15th
No Events
Events for July
16th
No Events
Events for July
17th
No Events
Events for July
18th
No Events
19

20

21

22

23

24

25
Events for July
19th
No Events
Events for July
20th
No Events
Events for July
21st
No Events
Events for July
22nd
No Events
Events for July
23rd
No Events
Events for July
24th
No Events
Events for July
25th
No Events
26

27

28

29

30

31

1
Events for July
26th
No Events
Events for July
27th
No Events
Events for July
28th
No Events
Events for July
29th
No Events
Events for July
30th
No Events
Events for July
31st
No Events
Foody's 5 Fun Facts
JFK Islander Jada Han
DID U KNOW?
Since forming the GNYFF in 2009, the league has never gone without a season until 2020. The league announced their plans to cancel the 2020 season amidst the COVID-19 pandemic.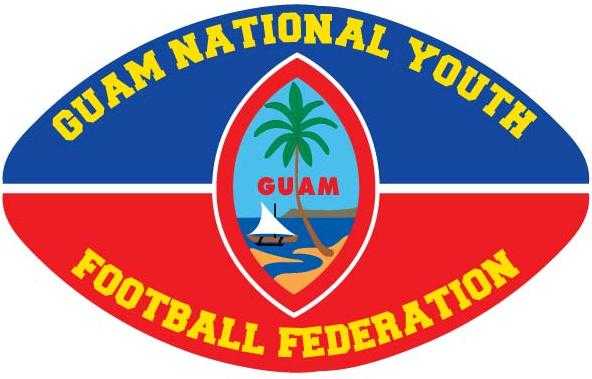 COMING SOON …
ALL SPORTING EVENTS HALTED DUE TO THE CORONAVIRUS ISSUE
QUICK HITS
RIP: Former Guam football player Phil Mendiola, shown here with son Tano, passed away in Las Vegas due to a heart attack. Mendiola played for numerous Guam teams from youth to varsity. He was 39.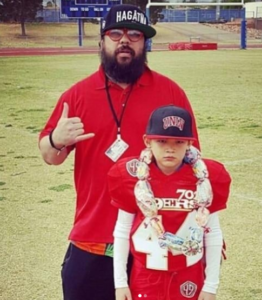 —————————————————-
Morgan McKenna (left with black face mask) poses for a photo with Guam Football Association Technical Director Sang Hoon Kim (seated, with blue face mask) and Guam Football Association Assistant Technical Director Ross Awa (standing) after signing his letter of commitment to play intercollegiate men's soccer for Muskingum University in Ohio. The Fighting Muskies compete in NCAA Division III's Ohio Athletic Conference.