PRESS RELEASE – Bud Light Golden Hoops Classic (GHC) 2013 Spring Tournament completed its third week of games with teams earning victories in overtime on Wednesday and Sunday at Tamuning Gym.
"It's great to watch teams work hard on the court for their wins. It's a bonus for the fans to watch teams double up on their efforts for a victory in overtime," stated tournament coordinator Elsa Ulloa.
In the 30 plus competitive division it was a heated battle between the brother teams Tamuning Typhoons I (3-1) and Tamuning Typhoons II (1-2) that saw the score tied 72-72 at the end of game regulation. At the end of two minutes it was Typhoons I walking away with the win 79-77 in overtime.
Typhoons I big men Allan Chang and Larry Packard Jr. stepped things up in OT scoring in the paint and finishing at the free throw line for a combined seven points to seal the win.  A made three pointer by Typhoons II Joel Balbaestro and a jumper in the paint by Brian Hahn was not enough to tie the game for a second overtime.
Packard Jr. scored a game high 29 points followed by Balbaestro with 26 points.
18 plus competitive division
Mr. Rubbishman 73,Team Bullets 57; Four Stars 60 overtime, Agat MO 59; Team Justice 79, Bank of Guam 73; Team Defenders 64, Mr. Rubbishman 51; NOVA 42, R&J Royalty 31; Bank of Guam 69, Team Bullets 59; Tooth Fairies 71, Four Stars 39; Tamuning Typhoons II 72, Team Bullets 34; Tamuning Typhoons I 80, Agat MO 68
30 plus competitive division
Team Defenders 66, Bank of Guam 46
Coed recreation division
Tamuning Typhoons 56, Tango INC 46; Thunder Cats 47, Ada's Trust 38
Games continue on Sunday starting at 12 pm with the final game scheduled for 8 pm. Visit www.guambasketball.com for game schedule, results, stats and updates or like us on facebook for live newsfeeds.

Foody's 5 Fun Facts
Harvest Eagle Trinity Terlaje
DID U KNOW?
FD senior Matt Fegurgur first dunked a basketball in his freshman year when he was 6'4″. The now 6'9″ center looks to dominate high school hoops.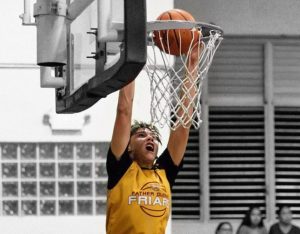 COMING SOON …
– Rizin 21: Aguon and Martinez
– FIBA Asia Cup: Guam vs. New Zealand, Feb 23
– Zach and Larry Return to Guam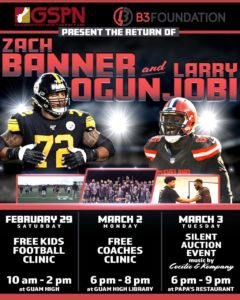 Brawl MMA March 13
QUICK HITS
190 runners took part in the 48th Hafa Marathon (half marathon).
Here are the top 5 finishers:
Ryan Matienzzo 1:13:17
Kris Lawrence 1:24:12
Taiga Sato 1:25:05
Chris Rasmussen 1:26:48
Carlos Leon Guerrero 1:28:46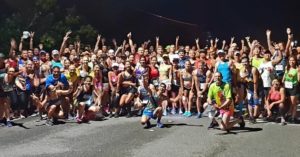 —————————————————-
Guam flags were waving in Clearwater, Florida in support of Bubba Nickles and Team USA in their Pre Olympics Softball Tour.