[sixcol_five_last]
By Regina Shiroma
Broken ankles, dislocated shoulders and worn out knees have been the type of complications the Shiroma boys have had to deal with throughout a lifetime of football, but that's just what comes with the game. Also, living on Guam, your occasional case of diabetes and high blood pressure came and went (those though, taking more discipline than just dealing with the pain of another injury). These complications are expected. But this, this was unexpected for middle child, Ivan Shiroma.
After an unnatural episode of labored breathing one night, he went to his doctor to find out what the problem was because he had just come back from an executive checkup in the Philippines and was fine – so it said. A month later he was able to get an appointment for an angiogram with doctors who were passing through from California. That was when he found out he had blocked arteries.
"Disbelief was the first, initial reaction and of course being upset, then the 'why me?' After seeing all these unhealthy people and you know I'm generally in good health, then to find out I'm the one with the clogged arteries. So I went through all of that, then there was just acceptance afterwards. I just wanted to get it done, get it over with and start my recovery because I didn't want to let this thing to take me down."
The Pressing Question
Will Ivan Shiroma coach again?
"At this point, no. Maybe later on I'll change my mind, but right now, no."
Why not?
"It's too stressful!"
So after years of coaching, the head coach of the Hal's Angels [men's] football team will be watching, critiquing, and criticizing from his truck bed in peace, rather than along the sidelines directing, guiding, telling off the players that need it and constantly thinking of the next play amidst players who each have a mind and plan of their own.
He's putting a full recovery ahead of all of that. But he must enjoy it. He's been at it religiously for 30 years.
Recovery
After undergoing a quintuple bypass surgery (that's five) about three months ago, Uncle Ivan is working and in full recovery mode.
"So far it's good, I'm recovering fast. Doing 5k's…walking. We [wife, Zerlina Shiroma] did three already. We're almost always last place, but you just gotta finish it, walking that far."
They can also be seen walking around the neighborhood daily, taking little nieces and nephews along for the walk, too. The whole family will probably come along too if they keep it up.
A lifestyle change comes along with this. "Watch your diet."
So goodbye midnight snacks, you can forget about putting ajinomoto on your steaks, and only sugar free popsicles.
Now the family's left with watered down beef kelaguen. Lame.
But it's okay, we support you and your goal to eat healthier and to just be healthier. We all need a dose of that mindset.
Besides it's only good for us. Get well soon.
Notes: Some Advice-"The executive checkup does not detect clogged arteries. Angiogram is the key-determining test. Get an angiogram if you feel you have trouble breathing."

[fbshare url="http://www.gspnlive.com/football/ivan-shiroma/" type="button"][fblike url="http://www.gspnlive.com/football/ivan-shiroma/" style="standard" showfaces="false" width="450″ verb="like" font="arial"]
 [/sixcol_five_last]

Foody's 5 Fun Facts
Sanchez QB Jayton Penaflor
DID U KNOW?
Kein Artero has a list of who's who of Artero uncles who've starred in Guam's gridiron: Andre Artero UOG Tritons & Hals Angels OL, Bubba Artero UOG Tritons & Hals Angels OL, Kenny Artero SSHS DB/Baseball Pitcher, Jesse Sablan FD & Hals Angels FB, Roland San Nicolas FD & Hals Angels OL, Chuck Ada SSHS & Hals Angels DB,  Ed "Rock" Artero SSHS & Hals Angels MLB, "Wild" Bill Ada FD & Hals Angels ML, Jared Ada FD & Hals Angels WR/Utility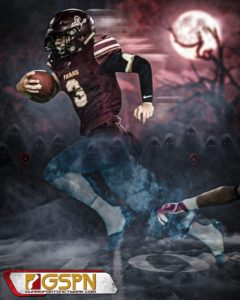 COMING SOON …
– 24th Marianas Fishing Derby
– NFL Week 3: Steelers at 49ers
– Jon Tuck's Bellator debut
QUICK HITS
Dana Holmes is the new UOG men's head basketball coach. In the last two years, he was a coach at FBLG Middle School and most recently a PE teacher at GW.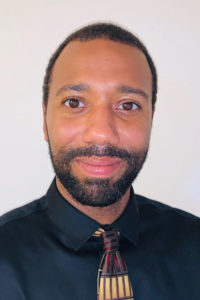 —————————————————-
Pro triathlete Mieko Carey finished third in XTERRA Japan on Sunday in a time of 3:43:02. Her career was on hiatus for a couple of years raising her twin children. It's safe to say the 40-year-old is back in top form. Congratulations Mieko san!