Tag "rugby"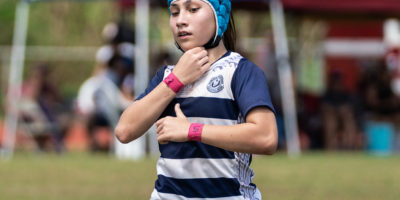 - March 25, 2019 -
ND Royal Faith Moylan has come into her own, breaking loose during the 2019 rugby season with her team capturing a league title as well as attaining four different individual awards. The former dancer who sports a small frame and trendy light-blue scrum cap is impossible to miss on the field and some would even say she twinkles.
- March 18, 2019 -
The 2019 rugby awards were handed out after the championship game this past weekend.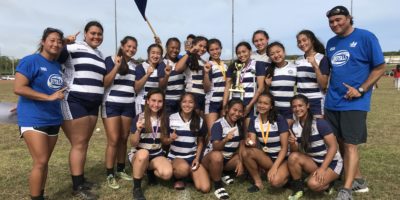 - March 16, 2019 -
The ND Royals snapped the seven-year title streak of the GW Geckos, wrapping up their undefeated season with a IIAAG Cup at the GW Field Saturday afternoon.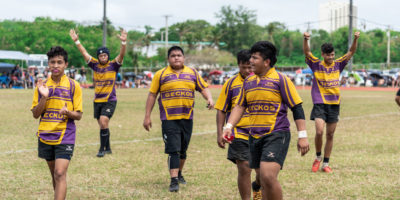 - March 16, 2019 -
One year removed, but the GW Geckos and FD Friars will once again compete for the rugby title. The Geckos defeated the Sanchez Sharks in a back-and-forth 14-10 game and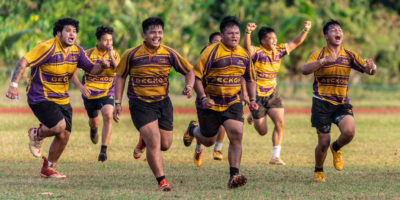 - February 27, 2019 -
The GW Geckos busted the FD Friars nearly four-season long IIAAG rugby winning streak in dramatic fashion, with a walk-off try to complete a 14-8 comeback victory. Wednesday's meeting of high school rugby power houses was in familiar setting as both teams were coming into the day undefeated.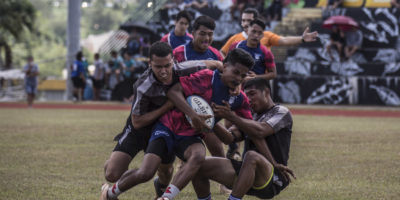 - February 16, 2019 -
The Okkodo Bulldogs picked up their second win in big fashion over the Sanchez Sharks in boys rugby while the Geckos and Friars remain unbeaten.