By Robert Balajadia
After suffering a tough loss to Team Legacy last weekend, the Lady Raiders got back to winning as they shutout the Tough Chicks Sunday morning 32-0 at the UOG Football Field.
The Chicks had difficulty finding their offense failing to complete a first down in the first half.
The Raiders utilized running back Brandi Potter to break through the Chicks defense as she scored three of the five touchdowns on the day, two of which she scored in the first half.
Potter gashed the Chicks for a big run early in the first quarter after a great punt return by teammate Kim Tupaz. From five yards out, Potter sprinted to the left side of the Chicks defense for the games first score.
After forcing another punt, the Raiders were back on the attack with Potter converting a swing pass from quarterback Ashley Hocog on fourth down that set up a Hocog quarterback sneak at the goal line to quickly of up 12-0 in the first quarter.
After the Tough Chicks were forced into another punt, the Raiders were creeping into the red zone early in the second half before the Chicks' Trina Jae Apatang made two great stops on third and fourth down to force a turnover.
However, the defensive stop was short lived after the Chicks failed to convert on a fake punt play after being forced into another fourth down.
Potter and the Raiders took advantage as she broke trough the Chicks linebackers and dodged the entire secondary for a 20+ yard touchdown run to go up 18-0 before the half.
Hocog punched in another touchdown in the third quarter followed by a 2-point conversion by Celia Whitman to further the lead 26-0.
Potter ended the day her final touchdown to go up 32-0 in the fourth quarter.
The Raiders improve to 2-1 while the Chicks fall to 0-2.
PHOTO GALLERY:

National Guard Athletes
Scott Eclavea
Scott Eclavea is a jiu-jitsu black belt and an accomplished MMA fighter. The Guard has given him an outlet in combatives to display his martial art skills, where he's become a head instructor for that program. Eclavea has served since coming out of high school and the Guard has only changed his life for the better.
COMING SOON …
LIVE FOOTBALL ON GSPN
FD vs. JFK (Saturday 7 pm)
GSPN Preseason Basketball Tournament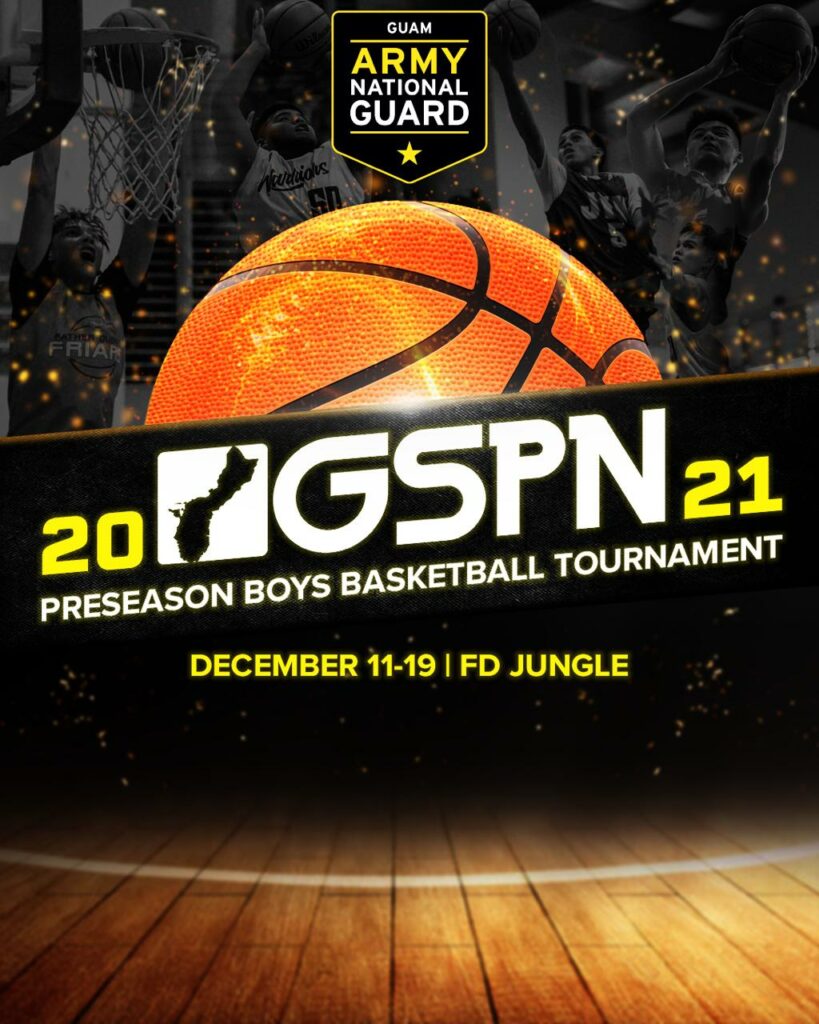 QUICK HITS
Pat Taitano and Rich Abiador, teammates on the 1995 SPG volleyball team, have led their high school girls volleyball teams to the Washington State Championships in Yakima, Wa.
Taitano coaches Mt. Rainier High while Abiador leads North Creek High.
There for support is Dr. Mark Perez, a health professor at Central Washington University and a former UOG volleyball player.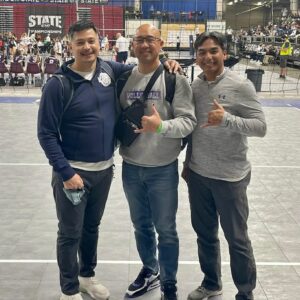 ——————————————–
Guam has recently lost two former star athletes.
– former national volleyball player Larry Gamboa
– former GW Geckos running back Joe 'Pit Bull' Leon Guerrero
May they both rest in peace.