By Mike Nauta Jr.
Sunday night the Cars Plus Rams and IP&E Angels made their way to the Hal Shiroma Football Field in Dededo to do battle in this weekend edition of the 2014 Miller Football League.  With only one week left in the regular-season, both teams were looking to pick-up some momentum with a victory.
However, at the end of the night only one team stood tall and celebrated a huge win and that was the Angels who blasted their way past their opponents with a 41-0 shutout.
The tone of the game was set quickly by IP&E as their special teams forced an immediate turnover on the opening kickoff.  Not able to hold on to the ball during the kick-return, the Rams fumbled the ball and allowed Chris Camacho to recover putting the Angels on offense.
Starting deep in Rams territory, IP&E only needed three plays capped by a seven-yard touchdown run by Ryan "Biggs" Bigler to post the game's first points.  A successful PAT on the ensuing play gave the Angels a 7-0 lead.
Cars Plus looked to recover from their game-opening mishap and went to work on their first series on offense.  Despite being able to pick-up some positive yardage, the Angels defense eventually forced the Rams to punt.  IP&E couldn't capitalize on the possession change as the Rams showed their strength on defense forcing a fumble that was recovered by Jason Baza.
Starting at their 49-yard line, Cars Plus entered Angel's territory after Benny Manglona busted open a huge run.  The Rams possession didn't last too long as a fumble by Cars Plus was scooped up by Bigler who went 65-yards downfield for the touchdown to increase the Angels lead.  Another PAT conversion by David Cruz made it a 14-0 game.
Things continued to worsen for the Rams as the Angels upped their lead to 21-0 seconds into the second quarter of the game.  Bigler was credited with a four-yard touchdown run, while Cruz split the uprights for the extra point.  For the remainder of the opening half, the Angels' defense held ground and denied their opponents any chances of putting points on the board.
Before the halftime whistle was signaled, Angels starting quarterback S.P. Phillips connected with an open Jarred Meno for a 10-yard TD reception to make it a 27-0 score.
After returning to the gridiron for second half action, IP&E continued their dominance on both sides of the field as they kept their opponent's offense off-balance with strong attacks defensively.
Meanwhile, Mike "Mass Transit" Pangelinan recorded two touchdowns to build a huge 41-0 lead.  The game eventually came to a close with the Angels' holding on for the shutout victory.
Miller Football League action resumes this Friday with the Angels returning to take on the defending-champion Pepsi Warriors.  On Sunday, the DLX Knights square off against the Cars Plus Rams.
Current MFL Standings
Pepsi Warriors (5-0)
IP&E Hal's Angels (4-1)
DLX Knights (1-4)
Cars Plus Rams (0-5)
PHOTO GALLERY

National Guard Athletes
Scott Eclavea
Scott Eclavea is a jiu-jitsu black belt and an accomplished MMA fighter. The Guard has given him an outlet in combatives to display his martial art skills, where he's become a head instructor for that program. Eclavea has served since coming out of high school and the Guard has only changed his life for the better.
COMING SOON …
LIVE FOOTBALL ON GSPN
FD vs. JFK (Saturday 7 pm)
GSPN Preseason Basketball Tournament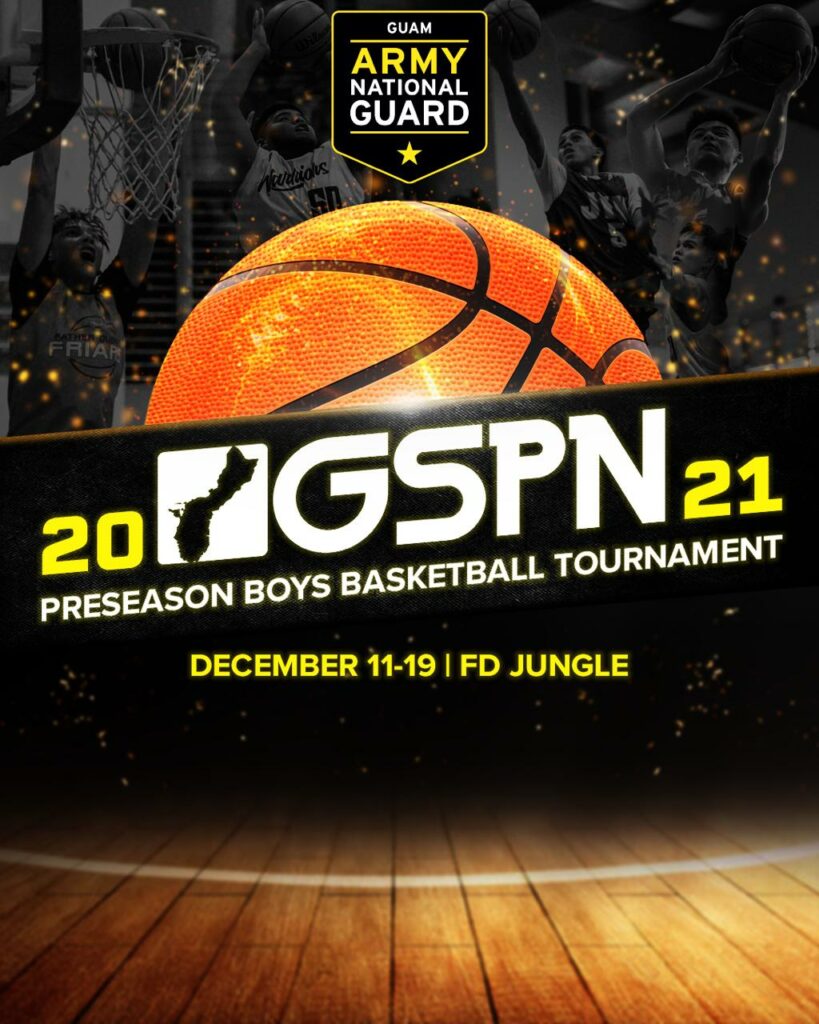 QUICK HITS
Pat Taitano and Rich Abiador, teammates on the 1995 SPG volleyball team, have led their high school girls volleyball teams to the Washington State Championships in Yakima, Wa.
Taitano coaches Mt. Rainier High while Abiador leads North Creek High.
There for support is Dr. Mark Perez, a health professor at Central Washington University and a former UOG volleyball player.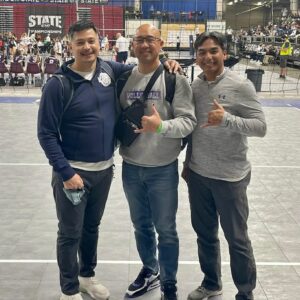 ——————————————–
Guam has recently lost two former star athletes.
– former national volleyball player Larry Gamboa
– former GW Geckos running back Joe 'Pit Bull' Leon Guerrero
May they both rest in peace.