[sixcol_five_last]
By Regina Shiroma
The Cinnabon Island Saints Matua division upset the higher-seeded GTA Teleguam Raiders 6-0 at Eagle Field Saturday afternoon. The single-elimination format sent the Raiders home early in the first round of the GNYFF youth football league playoffs.
In their first season playing football, the Leon brothers lifted their team to the one-touchdown win over the relentless Raiders.
Wide receiver Trey Leon and his younger brother, quarterback Devin Leon, connected for a 41-yard touchdown reception in the third quarter. About four minutes into the second half on fourth and six, Devin Leon dropped back to the 43-yard line and found receiver Trey Leon open in the middle. Leon was able to make the 10-yard catch then ran his way through a few Raiders defenders to score the touchdown. After a missed PAT attempt, the Saints were up 6-0.
"After I caught the ball, I had to run, just keep on running," said Trey Leon of what was going through his mind during the touchdown play.
"I felt happy when he caught the ball. I really thought he wasn't gonna catch it," smiled quarterback Devin who ended the game with stellar passing performance.
In the second half, the Raiders had two key possessions within the red zone that would have allowed them to put points on the board. Nineteen yards out in Saints territory with three minutes left in the third, Raiders' Reynold Rokop received a hand-off from quarterback Isaiah Macias but fumbled the ball shortly after. It was Saints' Juan Salas who was able to recover the fumble and gave the Saints another chance to score before the fourth. However, the ensuing Saints drive eventually became the last time they put their offense on the field.
After a punt downed at the 40-yard line, the Raiders were ready to start the fourth quarter and give the game their all to avoid elimination. With the super speed of Aaron Pangelinan rushing along the sidelines and the powerful shoulder charge of Rokop rushing the ball inside, the Raiders found themselves once again deep in Saints territory with just two minutes left in the game. The Raiders' rushing game was on point in their final drive but the Saints defense was just the same. With the time running down after a few rushing attempts from Pangelinan and Rokop, the Saints were able to force the Raiders into a fourth and one situation at the nine-yard line with less than a minute left in the game. After a Raiders timeout, Macias gave another hand-off to Rokop who took the ball straight into the Saints defense. Behind the roaring and cheering fans from both sides, Rokop lowered his shoulders to gain the first down and some extra yards but was stopped just inches short of what could have been the game-tying touchdown.
The running clock with no timeouts forced the Raiders to spike the ball putting them at second and inches from tying the game. As both teams stepped up to the line the anticipation and intensity brought all spectators to their feet, but to the Raiders' dismay, an offsides penalty was called on the offense that brought the Raiders back to the six yard line. Rokop tried to run up the middle but Joshua Cruz, leading the charge of a host of Saints defenders, stopped Rokop for no gain on the play. In the ensuing play, Macias tried to go through the air to Pangelinan but the ball was knocked down by Saints defender Juan Salas inside the end zone. Although many Raiders fans were in shock that a pass-interference penalty was not called, the game continued. Just seconds left in the game, the Raiders looked to make one final attempt for the end zone. Pangelinan dropped back to pass, but the Saints would crush the Raiders' opportunity to score as Cruz sacked Pangelinan to seal the win for the Saints.
Saints head coach Osie Cruz talked about his team's clutch performance against the high caliber offense of the Raiders.
"Really, we worked hard all week. We came out and I gotta give it to our defense; our defense won the game today. But we still got a lot of work to do. We lost five games in the regular season, but we lost two of them by one point and the other two by one touchdown. So every game was close. We just could never get over the hump. So today, finally today they dug deep and they found it in themselves. I'm proud of them. They worked hard. They earned it."
It was definitely a superb offense against a superb defense as the Raiders had a total of 185 rushing yards and the Saints had a total of 41 tackles.
Leading the Saints' defensive onslaught was Cory Cruz who had six tackles, two for a loss. He was assisted by Raymond Cruz and Gage Toves-Masga who had five apiece while Juan Salas and John Cruz both had four.
In the losing effort, Raiders' Pangelinan averaged 9.1 rushing yards for a total of 91 yards on ten attempts with two first downs. Aiding in the rushing game was Rokop who had 79 yards on 22 attempts.
In other games:
Eagle field
Manha Raiders def. Cowboys 26-7
Metgot Cowboys def. Jets 22-7
UOG
Manha Angels def. Jets 20-6
Metgot Raiders def. Falcons 30-0
[fbshare url=" http://www.gspnlive.com/?p=16886″ type="button"][fblike url=" http://www.gspnlive.com/?p=16886″ style="standard" showfaces="false" width="450″ verb="like" font="arial"]
[/sixcol_five_last][ubm_premium_banner_rotation banners=44, 51, 14 interval=8 width=120 height=600 orderby=rand]

GPS Sports Calendar
SU

MO

TU

WE

TH

FR

SA
28

29

30

1

2

3

4
Events for July
1st
No Events
Events for July
2nd
No Events
Events for July
3rd
No Events
Events for July
4th
No Events
5

6

7

8

9

10

11
Events for July
5th
No Events
Events for July
6th
No Events
Events for July
7th
No Events
Events for July
8th
No Events
Events for July
9th
No Events
Events for July
10th
No Events
Events for July
11th
No Events
12

13

14

15

16

17

18
Events for July
12th
No Events
Events for July
13th
No Events
Events for July
14th
No Events
Events for July
15th
No Events
Events for July
16th
No Events
Events for July
17th
No Events
Events for July
18th
No Events
19

20

21

22

23

24

25
Events for July
19th
No Events
Events for July
20th
No Events
Events for July
21st
No Events
Events for July
22nd
No Events
Events for July
23rd
No Events
Events for July
24th
No Events
Events for July
25th
No Events
26

27

28

29

30

31

1
Events for July
26th
No Events
Events for July
27th
No Events
Events for July
28th
No Events
Events for July
29th
No Events
Events for July
30th
No Events
Events for July
31st
No Events
Foody's 5 Fun Facts
JFK Islander Jada Han
DID U KNOW?
Since forming the GNYFF in 2009, the league has never gone without a season until 2020. The league announced their plans to cancel the 2020 season amidst the COVID-19 pandemic.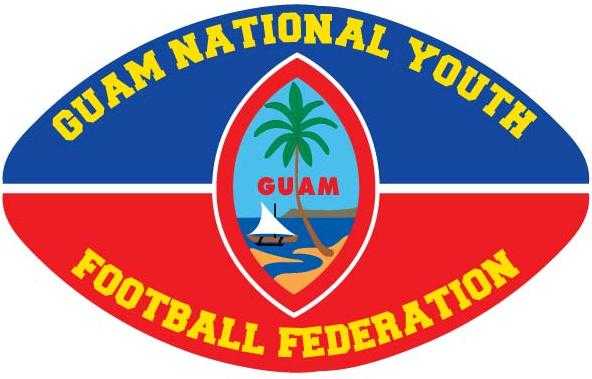 COMING SOON …
ALL SPORTING EVENTS HALTED DUE TO THE CORONAVIRUS ISSUE
QUICK HITS
RIP: Former Guam football player Phil Mendiola, shown here with son Tano, passed away in Las Vegas due to a heart attack. Mendiola played for numerous Guam teams from youth to varsity. He was 39.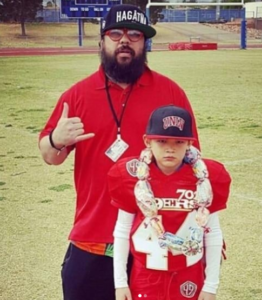 —————————————————-
Morgan McKenna (left with black face mask) poses for a photo with Guam Football Association Technical Director Sang Hoon Kim (seated, with blue face mask) and Guam Football Association Assistant Technical Director Ross Awa (standing) after signing his letter of commitment to play intercollegiate men's soccer for Muskingum University in Ohio. The Fighting Muskies compete in NCAA Division III's Ohio Athletic Conference.