[sixcol_five_last]
By Jesse Pinkston
Which athletes are the most fit: swimmers, cyclists or runners?
This was the debate that John Collins, a U.S. Navy officer and his wife Judy had back in the late 1970's.  They came up with the idea to combine all three, calling the eventual winner an "Ironman".
It is definitely not for the weak or faint-hearted.  The race consists of a 2.4 mile swim, followed immediately by a 112-mile bike and lastly, a marathon run, which is 26.2 miles.  This race will push limits both physically and mentally.  At the breaking point, who better to be by your side than your best friend?
United Airlines pilot Cam ONeal and his wife Karly, a mechanical engineer, are avid triathletes.  Karly is new to the 'Ironman', while Cam is a veteran.  Cam has competed in six Ironman races, not to mention the Ironman World Championships in Kona, Hawaii in 2011, and is training for his seventh that will be held in New Zealand, March 2013. He is hoping to finish in less than ten hours.
"Karly is the best support crew anyone could ask for.  She has put up with me training/racing in six Ironman triathlons and LOTS of other events, but the Ironman's take soooo much training time and really is a lifestyle instead of just doing an event.  From the training time, to what we eat for dinner, it is all part of the training regiment and she is totally into it.  Without her support, there is no way that anything I have accomplished would have been possible."
This stellar couple met at Auburn University in a 'professional aviation fraternity', Alpha Eta Rho.  Karly adds, "I was already a member when Cam joined so we met through hazing.  I remember noticing him right away in the new pledge class and thinking 'WOW, he has a great smile'."
Married in 2000, they are still very much in love and pushing each other to new extremes.  Karly was always active; however, did not play organized sports in high school.
Moved to Guam 5 years ago
"Cam really got into triathlons while we were living in Dallas and eventually he talked me into trying a few there.  Once we moved to Guam (5 years ago), where we have local triathlons year round, it quickly became one of my favorite sports.  In addition to the regular triathlons, we are very fortunate to have an Xterra off-road triathlon right here each spring which includes mountain biking through the red dirt trails and running through the jungle!  Guam is becoming well known for having one of the coolest Xterra courses in the world!"
"I love testing my limits and getting out of my comfort zone and seeing how far I can push myself," states Cam.  "I get inspiration from my fellow competitors, pro athletes (they really show what is possible with the human body when pushed/tested), my family, I have enjoyed seeing Karly become interested in the endurance sports, even if she doesn't enjoy it much herself–HAHA!  My parents, who were never into sports, but totally supported me in those critical early years when the development/interest occurs."
For the Alabama native, Karly, the "physically challenged athletes amaze and inspire me.  Rudy Garcia, for example, he had both legs amputated just below the hip when he was 5 years old.  In 2009, he was the first above the knee, double amputee to finish an Ironman!  I've seen him racing in person and it is just awe-inspiring.  And there are many similar stories of other people who overcome unthinkable obstacles by remaining positive and determined.  It removes ANY possible excuse you can come up with to not work out or race."
Despite the fact that Cam may be more 'gifted', they are still able to work out together, which bring them closer together.  "We train together as much as we can.  I can't keep up with Cam's pace or distance in any sport so we have to be creative.  When Cam is doing a long run, I will ride my bike alongside and carry water bottles.  If he isn't in the middle of intensive training, he will do bike rides and short runs with me.  But if he needs to go his pace, we usually try to find a loop course so we get to pass by and wave to each other every now and then.  It's the little things!"
It has been a huge year for Karly and Cam.  Karly competed in Xterra Guam and Saipan this past spring.  Most recently in June, she completed her first half Ironman in Japan.  "If anyone told me I could do that a few years ago, I would have laughed at them.  But with Cam's help in training, it went great!  My goal was to finish anywhere near 7 hours and I came in at 6:49.  That also included my first half marathon at the end of the race.  I never thought I would be able to run the entire 13.1 miles, but I did.  I am so happy with that!"
Karly adds, "Having Cam's support makes a world of difference.  When I crossed the finish line at the Japan Half Ironman, he was just as excited as I was, if not more.  There was no prouder person after the race than Cam.  He is an amazing athlete and even though I know I could never keep up with him, for some reason he really believes I can do anything!  He always tells me I can do whatever it is that I'm interested in trying next.  Sometimes I think he's nuts, but it's really nice to have a partner that believes in you!  It makes me feel so good to know that my accomplishments mean that much to him.  That makes the experience a lot more special to me."
Cam also competed in the Xterra Guam, finishing third amateur overall and seventh in the Saipan Xterra.  He recently finished fourth overall in the Guam National Championships.  They both qualified for the Xterra World Championships in Maui, which will be on October 28, 2012; now how many couples can say they did that?
If you ever get a chance to meet Cam and Karly, you can see the love they have for each other and for sports.  It radiates off of them and I am fortunate enough to call them both my friends.  One of the most selfless couples you will ever meet, they have pushed and supported each other through everything in life and that, to me, is the epitome of a loving, lasting relationship.
To find out more about triathlons, check out the Guam Triathlon Federation website at www.triathlonguam.com.  Advice from Karly, "If you are wondering if you should try out a new sport like the triathlon or if you're thinking that it's too hard for you… Go for it!  I guarantee you, if I can do it, you can too.  Give it a 'tri'!!!"
[fbshare url="http://www.gspnlive.com/?p=14667″ type="button"][fblike url="http://www.gspnlive.com/?p=14667″ style="standard" showfaces="false" width="450″ verb="like" font="arial"]
[/sixcol_five_last][ubm_premium_banner_rotation banners=38, 39, 44 interval=9 width=120 height=600 orderby=rand]

GPS Sports Calendar
SU

MO

TU

WE

TH

FR

SA
28

29

30

1

2

3

4
Events for July
1st
No Events
Events for July
2nd
No Events
Events for July
3rd
No Events
Events for July
4th
No Events
5

6

7

8

9

10

11
Events for July
5th
No Events
Events for July
6th
No Events
Events for July
7th
No Events
Events for July
8th
No Events
Events for July
9th
No Events
Events for July
10th
No Events
Events for July
11th
No Events
12

13

14

15

16

17

18
Events for July
12th
No Events
Events for July
13th
No Events
Events for July
14th
No Events
Events for July
15th
No Events
Events for July
16th
No Events
Events for July
17th
No Events
Events for July
18th
No Events
19

20

21

22

23

24

25
Events for July
19th
No Events
Events for July
20th
No Events
Events for July
21st
No Events
Events for July
22nd
No Events
Events for July
23rd
No Events
Events for July
24th
No Events
Events for July
25th
No Events
26

27

28

29

30

31

1
Events for July
26th
No Events
Events for July
27th
No Events
Events for July
28th
No Events
Events for July
29th
No Events
Events for July
30th
No Events
Events for July
31st
No Events
Foody's 5 Fun Facts
St. John's Knight Aarman Sachdev
DID U KNOW?
Since forming the GNYFF in 2009, the league has never gone without a season until 2020. The league announced their plans to cancel the 2020 season amidst the COVID-19 pandemic.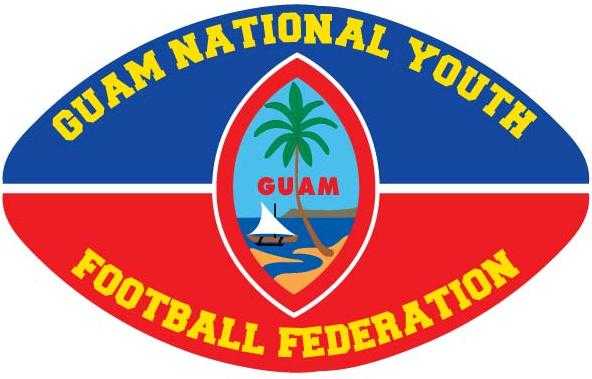 COMING SOON …
ALL SPORTING EVENTS HALTED DUE TO THE CORONAVIRUS ISSUE
QUICK HITS
Former Guam resident and UFC fighter Jon Delos Reyes received his jiu-jitsu black belt in Las Vegas from Professor Raul Jimenez. Congratulations JDR!