Name: Rachelle Lyn Santos
Sports: Basketball & Soccer
Occupation: Physical Education Teacher and Coach for Highline Public Schools in Seattle-Tyee Campus-Global Connections High School 9-12; Chinook Middle School Head Coach for Flag Football, Boys and Girls Basketball, and Boys/Girls Soccer
Sports Accomplishments: Volleyball, Basketball, Soccer, Softball: Oceanview High School 1987-1990
Female Athlete of the Year – Oceanview
Scholar/Athlete of the Year – Oceanview
Women's National Basketball Athlete:
1994 Micronesian Games-Gold Medal
1995 South Pacific Games-Tahiti-4th place
1999 South Pacific Games-Bronze Medal
2004 Micronesian Championships-Gold Medal
VII South Pacific Mini Games-Palau
Women's National Soccer Athlete:
2003 South Pacific Games-Fiji Silver Medal
2004 Olympic Qualifier-Japan
2005 AFC Championships-Vietnam
Coaching: Coached Soccer and Basketball at Inarajan High School and Southern High School-1997-2002
Soccer and Basketball Champions
2012 school District Coach of the Year: champions for girls basketball, 2nd place for boys basketball (Chinook Middle School)
1) What's your fondest memories of Oceanview basketball and soccer?
The fondest memories of OHS basketball and soccer besides winning the Championship of both sports was being able to play with my sister Rhoda and my friends that I grew up with on Guam (Laura Espinosa, Jane O'Conner). We didn't end there. We continued to represent Guam after high school winning the 1st women's gold medal in basketball in the 1994 Micronesian Games, bronze in the 1999 South Pacific Games, silver in the 2003 South Pacific Games, and gold in the 2004 Micronesian Championships. Numerous OHS players contributed as well (Michele Presnell, Agnes Rumboa, Lisa Reyes, Therese Reyes, to name a few).
2) You speak highly of Coach Felipe Candaso. What did you learn from him that you use as a coach now?
Felipe Candaso was my role model and because of him, I followed his footsteps by becoming a successful PE Teacher and coach of 19 years and counting. I learned from him by connecting with your athletes in the classroom and ensure that they understand that academics come first, then recruit your natural athletes from there and teach the basic skills and techniques to become a better athlete, while building self-confidence. He has never given up on me and had a program playing basketball at least six times out of the week with one day of rest, starting with the basic skills and techniques (how to play defense the correct way, how to shoot the correct way, how to pass the correct way). Successful outcomes take place when student athletes are taught the correct techniques, rather than having bad habits. Starting a program from scratch can be time consuming, but it pays off in the end by winning championships and athletes progressing with positive outcomes.
3) How can Guam's female athletes improve in basketball and soccer?
I have always used the 4 D's for all my athletes. Be dedicated by going to practices everyday and if it's your off season, continue to train. Have that desire to play. Love the game and try to make minimal mistakes on the court or field. Be determined to play 110% by using the skills and techniques that were implemented in practice. Lastly, play defense between the ball and basket or goal. Defense wins games. And don't forget to smile because there are scouts watching. Be coachable!
[fbshare url="http://www.gspnlive.com/?p=14973″ type="button"][fblike url="http://www.gspnlive.com/?p=14973″ style="standard" showfaces="false" width="450″ verb="like" font="arial"]

Foody's 5 Fun Facts
Bodybuilder Bikini Champion Jeralyn Mesa
DID U KNOW?
Former FD Friar running back De'Aundre Cruz is playing a new role in his first year of college football for the Southwestern Jaguars at Linebacker.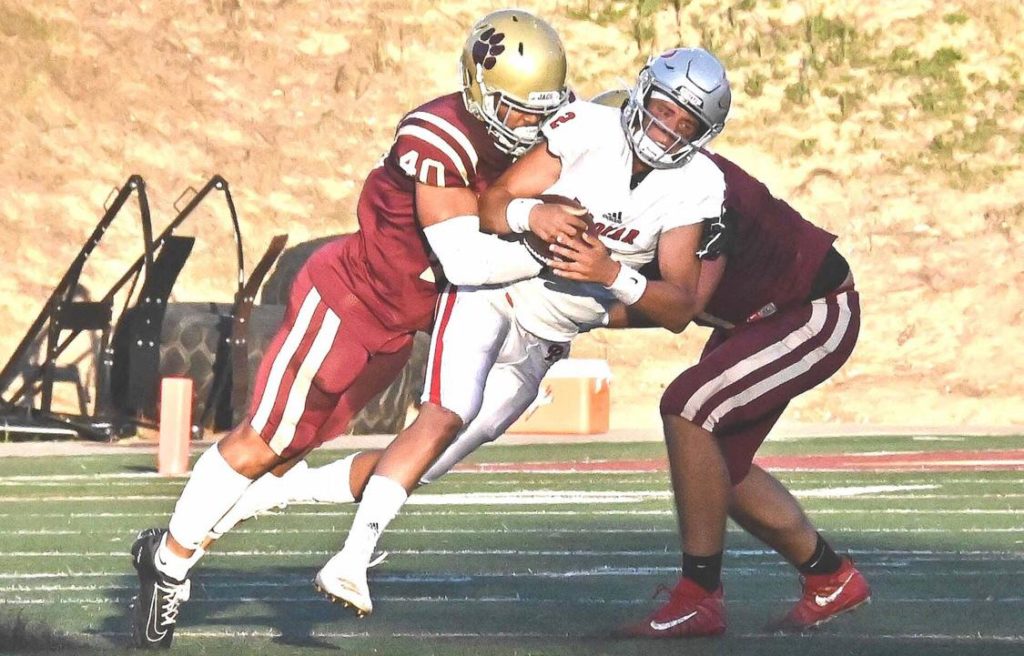 COMING SOON …
– High School Football Championship
– Frank Camacho in UFC Singapore
– Nov. 9: Triple J All-Star Football
– NFL Week 8:  Dolphins at Steelers
QUICK HITS
Kyle Aguon drops a close split decision bout for the Pancrase featherweight title in Japan.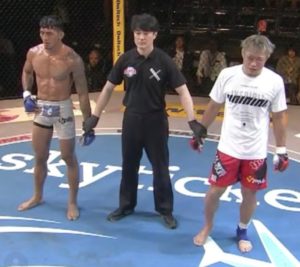 —————————————————-
Wayne Blas runs a new PR in the Army 10-Miler in Washington D.C. in a time of 54:07.