[sixcol_five_last]
By Michael Cruz
Preseason Offensive MVP
RB Dondre Barnes, Simon Sanchez Sharks
Preseason Defensive MVP
DB Tegan Brown, Guam High Panthers
Returning Stat Leaders
Rusher: Dondre Barnes, Simon Sanchez Sharks
Passer: LJ Aguon, Guam High Panthers
Receiver: Nicolas Aglubat, Father Duenas Friars
Ranking IFL Predictions
Here are the seven teams on island (enrollment numbers in parentheses)
#1 Guam High Panthers (445)
#2 Sanchez Sharks (1,676)
#3 GW Geckos (2,700)
#4 Okkodo Bulldogs (1,370)
#5 FD Friars (420)
#6 JFK Islanders (2,347)
#7 Southern Dolphins (1,547)
Guam High Panthers
Coach: Jacob Dowdell. 2012: 8-1 IFL 3rd Place. Key Losses: Chance Horvath, Jeremy Acfalle, Joshua Feronda, Marcus Domingo, Kind Smith, Brandon Saville, Damian Dimmick. Lettermen Returning: 26. Starters Returning: 18.
Players to watch: QB LJ Aguon, RB, DB Tegan Brown, DE Austin Cantrell, CB Robid Cabe, WR Austy Hines, S Juwan Jacobs, Cody Burpo LB, Daunte Baines DL.
2013 notes: The Panthers were upset by the Geckos in last season's semifinals 21-20. Guam High, though, still had a good season beating Kubasaki, finishing undefeated in the regular season, and capturing 3rd place. The offense starts with returning QB LJ Aguon. The dual threat QB is one of most exciting players on the island right now. Four year starter Tegan Brown returns from the mainland camp circuit to play both sides of the ball. DE Cantrell is an experienced defender who will lead the defensive unit. Guam High could field a full team of 45 players but only suits 30 because of DODD Pacific rules.  A finals appearance against GW or Sanchez could be waiting. Can the Panthers close the deal?
Sanchez Sharks
Coach: Jimmy Naholowaa. 2012: 7-2 IFL Champions. Key Losses: Pele Smau, Alfred Simpao. Lettermen Returning: 10.
Players to watch: QB-SS Shawn Dumanal, Larry Saralu FB-LB,  G,LB Matthew Sojo, WR-DB Wes Shiroma, WR Daniel Cruz, CB Shane Hernandez, RB Dondre Barnes, OL Trey Leon, OL Gerard Santos, OL Jovan Ignacio.
2013 notes: The defending champs are still basking in the glow of their championship run. But this season holds even more promise than the last one, as many all-island selections return for the Sharks. Senior QB Dumanal returns as starter and expect some mix and match with Barnes, Shiroma, and Cruz. Barnes has the potential to break 1000 yards this season. The offensive line is solids with Sojo, Ignacio, Santos, and Leon. The defense with Dumanal, Saralu, Sojo, and Hernandez should hold ground in crunch time. Overall, the Sharks have a balanced group that looks poised to repeat. Mark your calendar August 24: Sharks vs. Panthers. Can the Sharks repeat?
GW Geckos
Coach: Ryan Rios. 2012: 6-3 IFL Runner Up. Key Losses: Fraim Leon Guerrero, Jaymen Shimizu, Michael Hocog, Frank Troy, Storm Rosario, Joseph Carreon, Donovan Arceo, Rashaun Blas, Daryl Mariano, Dylan Naputi.
Players to watch: G Michael Sablan, U Hank Sablan, DT Adam Uncangco, DE Austin Santos, G Christian Sablan, C Kyle Alvarez, K Tevid Santos, CB Kelvin Hocog.
2013 notes: The Geckos look to reload this year for another championship run. GW has returning all island players and solid depth on both sides. The question is who replaces QB Joseph Carreon and his main targets? Helping the new QB will be Hank Sablan who runs, catches, and plays defense. Basically, GW brings back the same kind of balanced lineup that it always has which is deep, dangerous, and well-coached. Expect more of the same in 2013. Can the Geckos win it all with a young team?
Okkodo Bulldogs
Coach: Danny Cepeda. 2012: 5-4 IFL 4th Place. Key Losses: Thomas Gutierrez, RC Choban, Teddy Faralas.
Players to watch: U Justin Santos, RB Jacob Sanchez
2013 notes: Few predicted Okkodo would be so successful in Cepeda's 1st year with the Bulldogs. The Bulldogs won four more regular season games in 2012 than previous years combined. Justin Santos is the key on defense and Jacob Sanchez returns at running back. If the Bulldogs can just produce more offensive points a title run is within reach. Can Okkodo play to the next level?
FD Friars
Coach: Bruce Meno. 2012: 2-5 IFL 5th Place. Key Losses: Raymond Quintanilla, Chris Wintterie, JordanRay Guevara. Lettermen Returning: 20.
Players to watch: QB Tyler Okiyama, WR Nicolas Aglubat, WR Bryton Cepeda, DE Chris Mallada, RB Xavier Damian, DE Joshua Miranda, RB AJ Johnson, OL JP Mallari, OL Alex Shinohara, OL Joe Shinohara, OL Geraldo Tenorio, OL Troy Corpuz, Tristan Hocog, Jacob Jones, Josh Miranda, RJ Rokop, Joaquin Mesa.
2013 notes: The Friars should improve from their previous season. Two wins is not the standard for FD. QB Okiyama will air it out to his two favorite targets WR Aglubat and WR Cepeda. The defense will be strong with their all island returnees. The Friars should have a full squad and plenty of depth. A solid entering freshman class makes the future bright. Can the Friar's offense produce more points this season?
JFK Islanders
Coach: Michael Pangelinan. 2012: 1-6 IFL 6th Place. Key Losses: Kyle Sablan
Players to watch: C Michael Pangelinan Jr., G Jeremy Gogue, RB Jarred Hernden, QB CJ Etse
2013 notes: The Islanders have a solid offensive line with C Pangelinan leading them. RB Hernden should have a strong year as the starter. The rest of the offense needs work as the Islanders only produced 44 points in seven games. The defense will need to step up as they surrendered 163 points for the season. Can the Islanders improve to a .500 record?
Southern Dolphins
Coach: Jaime Rios 2012: 0-7 IFL 7th Place. Key Losses: Austin Cruz. Lettermen Returning: 2
Players to Watch: N/A
2013 Notes: The Dolphins have had a rough last couple years. Southern scored a lowly 37 points and gave up 204 for a 2012 forgettable season. Jaime Rios is the new coach from Texas and knows rebuilding the Dolphins will be a daunting task. The team is going in the right direction athletically with mostly converted baseball, basketball, rugby and wrestling players. A new gym, upgraded weight training facilities, and new attitude will go far in helping Southern. Can the Dolphins win a game this year? They've already forfeited their first game of the season. Reports have it that they only have six players coming out to practice.
*Early IFL Playoff Predictions
Quarterfinals
#1 Guam High Bye
#5 Father Duenas over #4 Okkodo
# 2 Simon Sanchez over #7 Southern
# 3 George Washington over #6 JFK
Semifinals
#1 Guam High over #5 Father Duenas
# 2 Simon Sanchez over #3 George Washington
Finals
#1 Guam High over #2 Simon Sanchez
Hypothetical Dream Match
Guam High vs. DODDS Pacific Champion
Recruiting Class of 2014
Guam is overlooked when it comes to football recruiting. We are the farthest away from the mainland. However, we can look to our fellow US Territory American Samoa as an example. The tiny island of 65,000 and only six high schools produced seven Division I signees in 2013. Guam had just as many Division I signees as Vermont, North Dakota, New Hampshire, Maine, and Alaska which was 0.  Earning a Division I football scholarship is a longshot; however, Guam does have the potential. I believe Brandon Knapp (FD 94, San Jose State 99) was the first and maybe last Division I football player from Guam. Matthew Eaton will be the next with an offer from the Naval Academy or somewhere else. Here are three senior players who could potentially play college ball at the NCAA Division I to III level.
FS/RB Tegan Brown (5'9, 185, 4.7) Bench 225, Squat-405, Shuttle-4.2
Maybe the most well-rounded player in the league. Four year starter on both sides of the ball…is a very durable ball carrier. He can also play special teams. Excels at safety and is a ball hawk. Enjoys the contact of the game. Only player on island who has a recruiting video. He wants to play college ball at the Division I level.
RB Dondre Barnes (5'10, 160)
The IFL leading rusher in 2012. Can take it all the way. Should repeat as rushing champion. Good enough athlete to play receiver or secondary. Has showed interest in wanting to play NCAA football.
QB/WR LJ Aguon (5'9, 160, 4.8) Bench-185, Squat-315
The returning Offensive MVP attended two camps this summer Pacific Lutheran and University of San Diego. Could be a dual threat QB at the college level running the spread or read option. If not he can also play slot receiver, as he received MVP at both camps this summer. Has some interest from small colleges to play football stateside.
Pre-Season IFL All Island Team based on returning players.
QB-LJ Aguon-GH
QB- Tyler Okiyama-FD
RB- Dondre Barnes-SS
RB- Tegan Brown-GH
RB-Jared Hernden-JFK
FB-Larry Saralu-SS
TE- Open
WR- Nicolas Aglubat-FD
WR- Bryton Cepeda-FD
WR-Austy Hines-GH
C-Michael Pangelinan Jr.-JFK
G-Michael Sablan-GW
G-Matthew Sojo-SS
T- Open
T- Open
U- Hank Sablan-GW
Defense
DT- Adam Uncangco-GW
DT- Austin Cantrell-GH
DE- Open
DE- Austin Santos-GW
LB- Larry Saralu-SS
LB-Matthew Sojo-SS
LB-Cody Burpo-GH
CB-Wes Shiroma-SS
CB-Shane Hernandez-SS
CB-Robid Cabe-GH
CB-Tegan Brown-GH
S-Shawn Dumanal-SS
S-Juwan Jacobs-GH
P-Justin Santos-OH
U- Hank Sablan-GW
IFL 20 Years Ago
I moved to Guam my senior year in July 1993. I experienced the largest earthquake ever at 8.2 which damaged more than half of Inarajan High's campus. I attended Inarajan High School morning session and was a four quarter sport athlete. I remember the dominance of Father Duenas with future all-time great Bill Ada who terrorized on defense and The Emmitt Smith of Malesso Bruce Meno racking up over 1000 yards.
FD won the title that year and received a stiff challenge from JFK with Chris Wessling as a dual threat QB . Simon Sanchez had a young QB Ben Whitaker with a rocket arm, who I believe later led them to a title. GW was solid then and now is a current dynasty under the Chairman of the Board Ryan Rios. There was no Guam High as the military brats went to different high schools throughout Guam. GCC and Oceanview were the other two school teams and now are closed.
Michael Jordan retired for the first time, The Dallas Cowboys were the best team in the NFL, Charlie Ward lead Florida State to its first National Title in football, and Peyton Manning was the #1 player in high school football.
[fbshare url="http://www.gspnlive.com/football/first-ten-hs-football/" type="button"] [fblike url="http://www.gspnlive.com/football/first-ten-hs-football/" style="standard" showfaces="false" width="450″ verb="like" font="arial"]
[/sixcol_five_last][useful_banner_manager_banner_rotation banners=53, 38 interval=8 width=120 height=600 orderby=rand]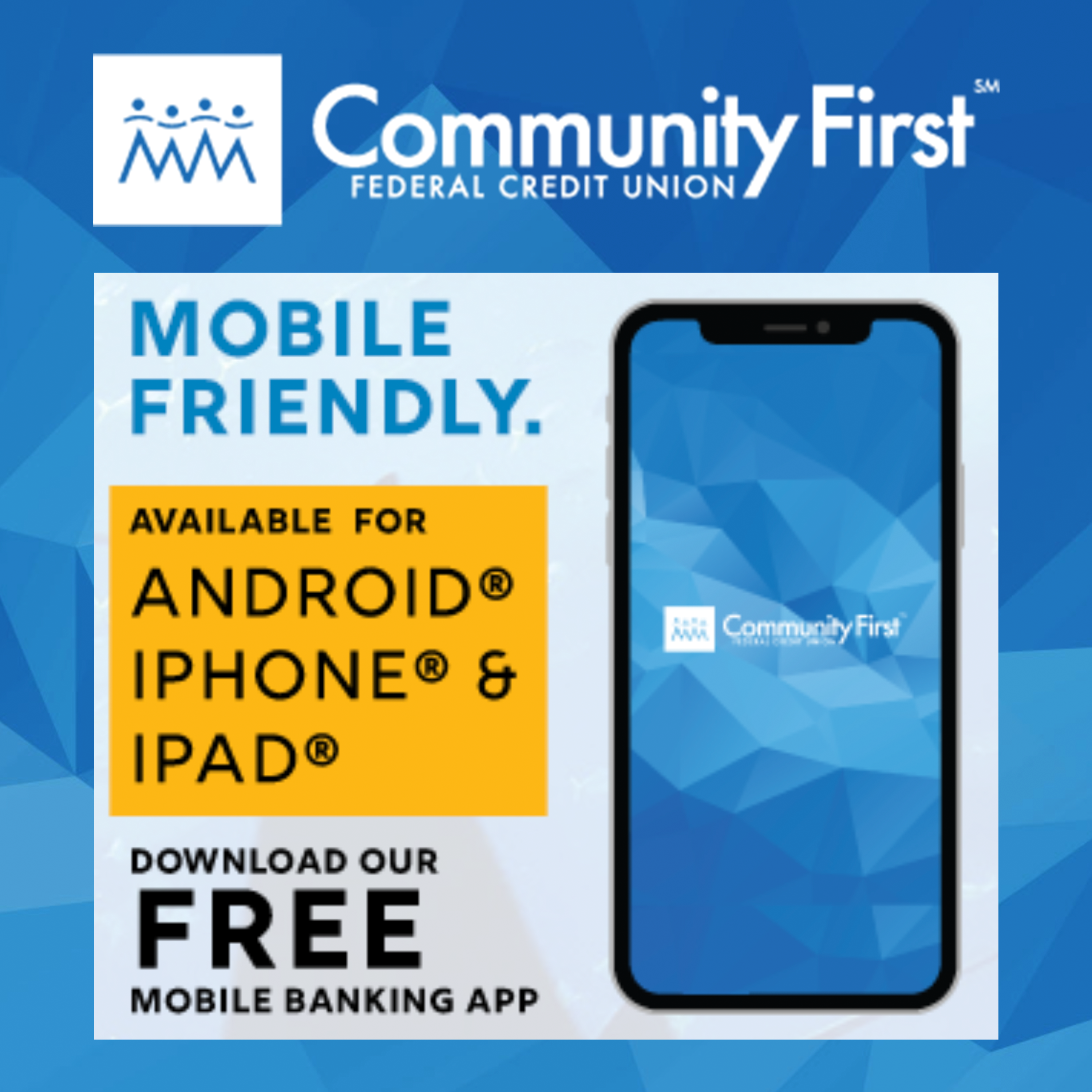 GPS Sports Calendar
SU

MO

TU

WE

TH

FR

SA
Events for November
1st
04:30 PM - 08:00 PM
JFK
05:30 PM - 08:00 PM
Various
05:30 PM - 08:00 PM
Various
Events for December
2nd
09:00 AM - 05:00 PM
FD Phoenix Center
10:00 AM - 03:00 PM
Various
10:00 AM - 04:00 PM
Various
Events for December
3rd
06:00 AM - 08:00 AM
Hilton Hotel
Events for December
4th
04:15 PM - 06:30 PM
Various
04:30 PM - 08:00 PM
GW Field
05:00 PM - 07:00 PM
Okkodo
Events for December
5th
04:00 PM - 06:00 PM
Various
05:00 PM - 08:00 PM
Various
06:00 PM - 08:00 PM
TBA
Events for December
5th
No Events
Events for December
7th
04:00 PM - 06:00 PM
Various
04:15 PM - 06:30 PM
TBA
Events for December
8th
05:00 PM - 08:00 PM
Various
Events for December
9th
Events for December
10th
05:00 AM - 09:00 AM
Skinner's Plaza, Hagatna
09:00 AM - 05:00 PM
UOG Field
Events for December
11th
04:00 PM - 06:00 PM
Father Duenas
04:15 PM - 06:30 PM
Various
Events for December
12th
04:00 PM - 06:00 PM
Various
05:00 PM - 08:00 PM
Various
Events for December
12th
No Events
Events for December
14th
04:00 PM - 06:00 PM
Various
04:15 PM - 08:00 PM
TBA
Events for December
15th
05:00 PM - 08:00 PM
Various
05:30 PM - 09:00 PM
TBA
Events for December
16th
08:00 AM - 04:00 PM
10:00 AM - 03:00 PM
Various
10:00 AM - 04:00 PM
Various
Events for December
16th
No Events
Events for December
18th
04:30 PM - 06:00 PM
Harvest Christian Academy
Events for December
19th
04:00 PM - 06:00 PM
Various
05:00 PM - 08:00 PM
Various
Events for December
19th
No Events
Events for December
21st
04:00 PM - 06:00 PM
TBA
Events for December
22nd
05:00 PM - 08:00 PM
Various
Events for December
23rd
10:00 AM - 04:00 PM
Various
04:00 PM - 10:00 PM
Okkodo
Events for December
23rd
No Events
Events for December
24th
No Events
Events for December
25th
No Events
Events for December
27th
05:30 PM - 07:00 PM
TBA
Events for December
27th
No Events
Events for December
29th
05:30 PM - 09:00 PM
TBA
Events for December
29th
No Events
31

1

2

3

4

5

6
Events for December
30th
No Events