PRESS RELEASE – Bud Light Golden Hoops Classic (GHC) 2013 Spring Tournament continued its elimination process on Sunday at Tamuning Gym that resulted in championship game matchups in the coed recreation and 30 plus competitive divisions. Championship game day for all divisions is scheduled for Saturday, March 30.
In the coed recreation division the Tamuning Typhoons eliminated Tango INC 65-59 in the losers bracket earning a chance for a title against the Thunder Cats Club. Typhoons Destiny Castro scored a game high 29 points followed by Leo Payumo with 21 points. Tango's Jericson Turla and Ken Romeo scored 24 points each in the loss.
The 30 plus competitive division the Tamuning Typhoons I earned the win 60-56 against the dominating Team Defenders in the semi finals winners bracket to secure a slot in the championship game. Typhoons Larry Packard Jr. scored 31 points and Darrick Bollinger chipped in 13 points. Defenders Kendrick Brown scored 23 points.
In the losers bracket semifinals the Defenders defeated Bank of Guam Club 83-56 for the final slot going head to head against the Typhoons I for a rematch.
18 plus competitive division
Tamuning Typhoons II eliminated Agat MO 58-50; Team Justice 88, Team Defenders 62; Tamuning Typhoons I 73, Tooth Fairies 70; Four Stars eliminated Team Defenders 59-55; Tooth Fairies eliminated Typhoons II 71-56.
Semi and quarter final games in the 18 plus competitive division continue on Tuesday, March 26 to 28 at 7:45 p.m.
Visit www.guambasketball.com for game schedule, results, stats and updates or like us on facebook under guambasketball.com for live newsfeeds.
TOP SCORERS
18 Plus Competitive
Tamuning Typhoons I Joe Blas 28.54 ppg
Tooth Fairies Earvin Jose 19.64
NOVA Steve Yates 19.50
Team Defenders Barry Endsley 18.62
NOVA Josh Madrid 17.07
Tooth Fairies James Stake 15.43
Tamuning Typhoons I Edgardo Baza 16.08
Agat MO August Sotelo 18.73
Team Justice Reggie Rechebong 15.77
Four Stars Gino Soulik 14.69
30 Plus Competitive
Team Defenders Kendrick Brown 23.22
Tamuning Typhoons I Larry Packard Jr 22.25
Team Defenders JoeSteven Duenas 15.89
Tamuning Typhoons II Joel Balbaestro 18.71
Team Defenders Ronnel Rivera 14.44
Bank of Guam Ryan Camacho 11.44
Tamuning Typhoons II Francis Sunga 15.17
Bank of Guam Alvin Alvarez 11.00
Team Defenders Christopher Michaels 12.14
Tamuning Typhoons I Darrick Bollinger 11.71
Coed Recreation
Tango INC Jericson Turla 20.00
Tango INC Ken Romeo 16.44
Tamuning Typhoons Destiny Castro 15.00
Tamuning Typhoons Leo Payumo 14.22
Thunder Cats Alina Bonto 14.00
Thunder Cats Gino Perez 12.71
Tamuning Typhoons Kali Benavente 9.75
Tamuning Typhoons Aaron Bonto 7.75
Tango INC Jethro Lanuza 7.50
Thunder Cats Jared Conolly 7.50
ACAS 2013 Spring Break Youth Basketball Camp
ACAS a non-profit educational and sports organization is currently offering a treat over spring break with its half day basketball camp program for youths starting March 25 to 29 at Tamuning Gym.
"ACAS is committed to working with youths in the sport of basketball that promotes exercise and staying physically fit in an organized and safe environment," stated program director Elsa Ulloa.
Camp coaches will conduct training sessions that include the fundamentals of basketball, team building skills and organized games.
Camp runs March 25 to 29 and consists of two sessions. Session I  is 8am to 12pm for ages 6 to 10 and Session II is 1 to 5pm ages 11 to 14.
For those interested in learning or just want to sharpen their skills on the court this is the camp for you. Cost is $85 per week and includes purified water, snacks and equipment. Please have your child dressed in a dark t-shirt,  gym shorts and rubber shoes. Registration can be made at Tamuning Gym on Monday at 7:30am for session 1 and 12:30pm for session II.
Contact Tamuning Mayor's Office at 646-5211.Visit our website www.guambasketball.com to download registration form or like us on face book for live feeds under guambasketball.com.


GPS Sports Calendar
SU

MO

TU

WE

TH

FR

SA
28

29

30

1

2

3

4
Events for July
1st
No Events
Events for July
2nd
No Events
Events for July
3rd
No Events
Events for July
4th
No Events
5

6

7

8

9

10

11
Events for July
5th
No Events
Events for July
6th
No Events
Events for July
7th
No Events
Events for July
8th
No Events
Events for July
9th
No Events
Events for July
10th
No Events
Events for July
11th
No Events
12

13

14

15

16

17

18
Events for July
12th
No Events
Events for July
13th
No Events
Events for July
14th
No Events
Events for July
15th
No Events
Events for July
16th
No Events
Events for July
17th
No Events
Events for July
18th
No Events
19

20

21

22

23

24

25
Events for July
19th
No Events
Events for July
20th
No Events
Events for July
21st
No Events
Events for July
22nd
No Events
Events for July
23rd
No Events
Events for July
24th
No Events
Events for July
25th
No Events
26

27

28

29

30

31

1
Events for July
26th
No Events
Events for July
27th
No Events
Events for July
28th
No Events
Events for July
29th
No Events
Events for July
30th
No Events
Events for July
31st
No Events
Foody's 5 Fun Facts
St. John's Knight Aarman Sachdev
DID U KNOW?
Since forming the GNYFF in 2009, the league has never gone without a season until 2020. The league announced their plans to cancel the 2020 season amidst the COVID-19 pandemic.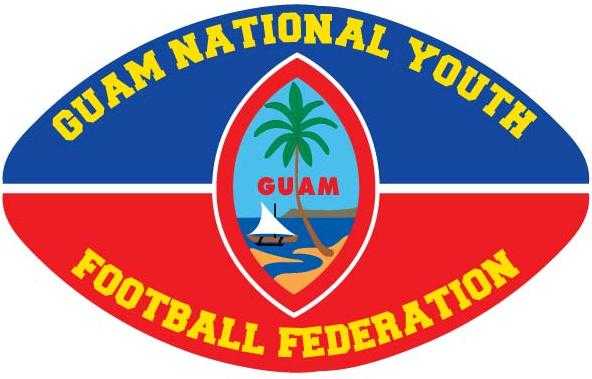 COMING SOON …
ALL SPORTING EVENTS HALTED DUE TO THE CORONAVIRUS ISSUE
QUICK HITS
RIP: Former Guam football player Phil Mendiola, shown here with son Tano, passed away in Las Vegas due to a heart attack. Mendiola played for numerous Guam teams from youth to varsity. He was 39.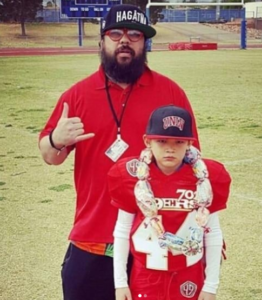 —————————————————-
Morgan McKenna (left with black face mask) poses for a photo with Guam Football Association Technical Director Sang Hoon Kim (seated, with blue face mask) and Guam Football Association Assistant Technical Director Ross Awa (standing) after signing his letter of commitment to play intercollegiate men's soccer for Muskingum University in Ohio. The Fighting Muskies compete in NCAA Division III's Ohio Athletic Conference.