[sixcol_five_last]
By Robert Balajadia
For quite sometime, Guam's national basketball team has been missing a key element that kept them from elevating to the next level, which is height.
Height was an obvious disadvantage in the 2013 East Asian games, but now, thanks to head coach E.J. Calvo, Guam will be heading into the 2013 FIBA Pacific Championships in New Zealand with a former professional that will help them level the playing field.
Former European pro player, BYU center, Cougar Classic MVP, and former Guam resident Mekeli Wesley will be making his debut for the Guam National team in the 2013 FIBA tourney in New Zealand. Wesley is 6-9, 34 years old, and is going to add a different dimension to the team that has been severely lacking.
"We run a four-guard system and a lot of our offense is designed around the power forward being able to shoot the ball really well. Recognizing that we have a post threat rather than a player who wants to pop out and shoot is something that we have to adjust to. Having that true shot blocker will help anchor our defense and we won't have to double team in the post every time like we did in the East Asian games which left open three-point shooters. There is more to gain with him on the floor," said Calvo about Wesley fitting in with the team despite ever practicing together.
James Collins, a 6-8 center, has been practicing with the team to give them the feel of playing with a legitimate center. Collins has yet to clear requirements to travel with the team, but Calvo is hopeful that he will be able to join the team in the near future.
Wesley went to Agueda Johnston Middle School and attended FD his freshman year before moving back to the US where he then moved on to BYU to play college basketball, then to Europe where he established a steady professional career.
Coach Calvo shares a personal relationship with Wesley after having played against him in middle school, with former national players Eddie Pelkey, Chris Fernandez, Joey Cepeda, Mike Lee and Arnold Mesa, and figured getting him to play for Guam should not be a problem. All of whom stayed in touch with Wesley since relocating to the US.
"I asked what was the effort being done to get [Mekeli] to play for Guam, but the issue has been that he has always been playing professionally. It turns out a couple of years ago he retired from playing professionally and the idea of playing for Guam really excited him. [Wesley] more than met the requirements to play for Guam."
Sure enough, Wesley passed all the necessary requirements to play for the national team and the guys on the roster could not be more thrilled. When asked about the teams reaction Calvo said,
"The feeling around here was ecstatic. The honest answer was more disbelief because it was only talked about getting recruits that will qualify for residency to join our program, but nothing has been done. We've been fortunate in getting tall players that move to Guam like Fred Peters."
Guam plays a fast-paced style of basketball with the tallest guys on the roster being Seve Susuico and Vince Estella, who measure no taller than 6-4. With Wesley adding a new dimension to the team, players like Susuico will have the ability to fall into a more comfortable roll.
"I actually get to play my natural position. Instead of banging with the 6-8, 6-10 guys I get to face the basket and approach it a different way. I'll be taking a lot more open jumpshots, setting screens for guards, and popping back for shots more than having my back to the basket. With [Mekeli] there we can actually compete with other big guys. Basketball is a game of height and Guam has a lack of it, [Mekeli] should help us out a lot," said Susuico.
The team will meet up with Wesley in New Zealand, along with 6-6 former Guam resident forward De Andre Walker, to compete in the FIBA Pacific Championships next week.
Men's Team
Joe Blas
J. P. Cruz
Jin Han
Earvin Jose
Dominic Sablan
James Stake
Willie Stinnett
Seve Susuico
De Andre Walker
Mekeli Wesley
Women's Team
Brianna Benito
Charisse Bolabola
Kat Castro
CharityLujan
Mae Ann Pajaro
Maree Pelkey
Derin Santos
Raelene Tajalle
Kris Vilena
[fbshare url="http://www.gspnlive.com/basketball/pro-wesley-joins-guam-ball/" type="button"] [fblike url="http://www.gspnlive.com/basketball/pro-wesley-joins-guam-ball/" style="standard" showfaces="false" width="450″ verb="like" font="arial"]
[/sixcol_five_last][useful_banner_manager_banner_rotation banners=53, 38, 83 interval=8 width=120 height=600 orderby=rand]

2022 GSPN I MÅS METGOT COMPETITION
2022 GSPN I Mås Metgot Competition Recap
2022 GSPN I MÅS METGOT COMPETITION
2022 GSPN I Mås Metgot Competition Recap
2022 GSPN I MÅS METGOT COMPETITION
2022 GSPN I Mås Metgot Competition Recap
COMING SOON …
Sat: Origin Power Lifting Meet 
ISA Girls Volleyball/Boys Soccer Finals
QUICK HITS
Guam runners complete London Marathon. Former Guam top runners Charlie Epperson and Aysha Perez Epperson along with Cameron ONeal completed the 42nd London Marathon.
Charlie 2:47:56
Cameron 2:59:49
Aysha 3:51:04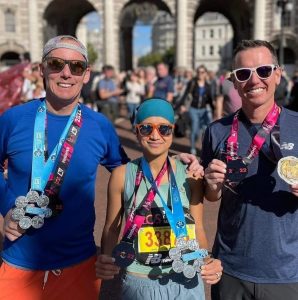 ———————————————–
Trevin Jones drops a unanimous decision 30-25, 30-27, 30-27 to Raoni Barcelos in UFC Fight Night 211 in Las Vegas.