PRESS RELEASE – Sunday, May 25, 2014 – Central Lanes Bowling Center, Tamuning, Guam
Fifth seed Rudy Palaganas came through the knockout rounds and toppled surging Kathy Mandapat 232-181 with handicap to capture the Guam Senior Bowlers May championship title.
8th seed Mandapat got past 10th seed Ray Manibusan in the roll-offs but had to endure a 2 frame roll-off against 6th seed fellow female senior Josie Catbagan to advance. Palaganas meantime took out 7th seed Buddy Saludo and 9th seed Bart Lanada in the other bracket.
The quarterfinals continued with Mandapat putting through strikes from the eighth frame to get past 3rd seed April champ Jim Pinaula 250-195 with handicap. Palaganas also advanced nipping 4th seed Ruben Torres 186-178 with handicap.
The upsets continued as 2nd seed Ben Taimanglo fell to Palaganas 192-154 taking advantage of a couple of open frames by Taimanglo. Top seed Bal Perez also became an upset victim as Mandapat continued with another hot game of 221-193 with handicap to advance to the finals.
The finals came down to whom still had any energy left especially coming from the shootout rounds. Palaganas took advantage of the fact that he was the only lefty in the field that gave him consistent results when he needed it most to take home the coveted title.
The next monthly championship for senior bowlers is June 22nd at 10:30 A.M. at Central Lanes. This event is open to all bowlers aged 50 or will be 50 by December 31, 2014.

Foody's 5 Fun Facts
Harvest Eagle Trinity Terlaje
DID U KNOW?
After winning the title with ND in 2019, Tiyan Titan head coach Conrad Kerber has the Lady Titans sitting at 2nd place in the league with one week left in the season, the highest placement the Titans have ever been.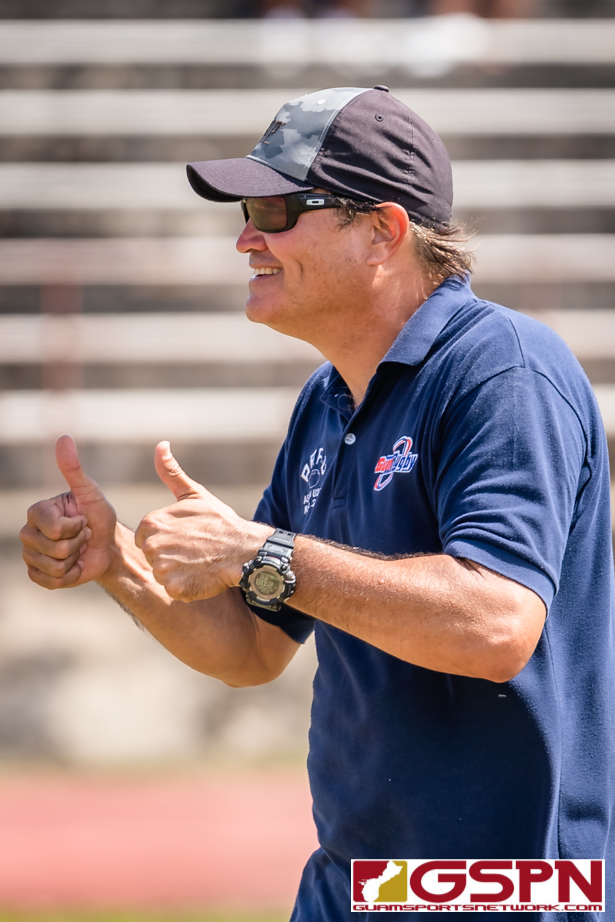 COMING SOON …
– Zach and Larry Return to Guam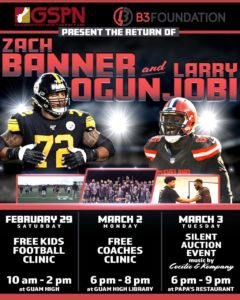 Brawl MMA March 13
QUICK HITS
190 runners took part in the 48th Hafa Marathon (half marathon).
Here are the top 5 finishers:
Ryan Matienzzo 1:13:17
Kris Lawrence 1:24:12
Taiga Sato 1:25:05
Chris Rasmussen 1:26:48
Carlos Leon Guerrero 1:28:46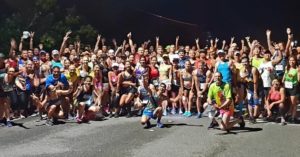 —————————————————-
Guam flags were waving in Clearwater, Florida in support of Bubba Nickles and Team USA in their Pre Olympics Softball Tour.