By Michael J.A. Nauta Jr.
Saturday afternoon, several of the island's best youth football athletes played host to our neighboring island visitors at the Raiders fifield in Tiyan. Team Guam went to battle on the gridiron against Team CNMI, the first time a team from Guam has battled a Saipan opponent on Guam soil in youth football, in the Second Annual Marianas Youth Football Friendship Games.
With fans cheering excitedly for their respective teams, neither was willing to let down which provided for a great game. When things came to a close and time on the clock struck zero, it was the host team that walked away with a 12-6 victory.
After deferring until the second half, Team Guam gave CNMI their first shot on offense to start the game. Backed by their starting quarterback Donavin Ada, CNMI hoped to move the chains downfield. However, the home team had other things in mind as they held ground defensively and forced their opponents to punt.
Team Guam began their first drive on offense starting from deep inside CNMI territory. Several run plays allowed Guam to move the ball up to the 48-yard line. It was from that point when Guam's Gabriel Stanley sped his way through a slew of CNMI defenders for a 52-yard touchdown run and a 6-0 lead.
With only minutes left in the opening quarter, CNMI looked to respond. However, an errant pass attempt would be picked-off by Guam. Despite forcing the turnover, the local boys couldn't capitalize and eventually turned the ball back over on downs.
Midway through the second period, CNMI equalized the game after picking up huge yardage on the ground. After a 25-yard run by Ada put CNMI on the 30-yard line, teammate Zander Tkel took care of business and finished what was started. After locating a gap in the Guam defense Tkel busted open for a 70-yard TD run making it a 6-6 game.
From the start of the second half, things would get a bit more exciting as both defenses stepped it up a notch. Despite several opportunities to post points on the board, both teams would be denied. It wasn't until late in the game when a turn of events went in favor of the host team. With ten seconds left on the clock, Guam managed to find the end zone in what eventually became the game clincher.
PHOTO GALLERY:

Foody's 5 Fun Facts
World Champ Kaleb Cruz
DID U KNOW?
Kein Artero has a list of who's who of Artero uncles who've starred in Guam's gridiron: Andre Artero UOG Tritons & Hals Angels OL, Bubba Artero UOG Tritons & Hals Angels OL, Kenny Artero SSHS DB/Baseball Pitcher, Jesse Sablan FD & Hals Angels FB, Roland San Nicolas FD & Hals Angels OL, Chuck Ada SSHS & Hals Angels DB,  Ed "Rock" Artero SSHS & Hals Angels MLB, "Wild" Bill Ada FD & Hals Angels ML, Jared Ada FD & Hals Angels WR/Utility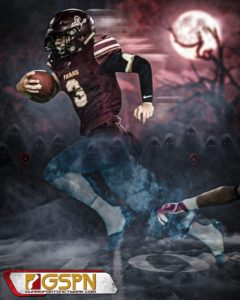 COMING SOON …
– 24th Marianas Fishing Derby
– NFL Week 3: Steelers at 49ers
QUICK HITS
UOG Athletics announced that head men's basketball coach Brent Tipton has stepped down due to personal reasons. UOG is now seeking for a replacement after Tipton's three years at the helm.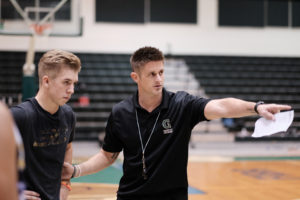 —————————————————-
Kyle Reyes brought the Boom to Russia and delivered a huge 1st round knockout in ACA 98.