PRESS RELEASE – Guam's only FIBA-licensed referee Felix Benavente, Jr. will be heading to New Zealand to take part in the U16 Oceania Pacific Championships this weekend. Boys and Girls teams from Australia, New Zealand, New Caledonia & Tahiti will be participating in this event.
Regional Director for FIBA Oceania David Crocker said, "The appointment of Felix is another sign of progress Guam Basketball is making. With the men entering the World Cup qualification system, officiating on Guam has to move with the standards of play. FIBA continues to invest efforts in Felix in coming to these international events so the game overall on Guam continues to strengthen."
FIBA official Felix Benavente Jr. said, "I'm very excited to represent our island as a referee in this tournament. It'll be my first FIBA appointed assignment. I've refereed with most of the officials from previous tournaments so I'll be glad to see some old friends. Quality of basketball competition in our region is getting better and it's good to see Guam competing well against the best competition in the region. I'm fortunate to have this opportunity and it'll be an awesome experience learning from the best in the region. Go Guam!"
Guam Basketball is definitely excited that Benavente was selected as an official for this event.
The tournament will begin this weekend August 14th to the 17th FIBA licensed officials in Micronesia along with CNMI's Gabriel White.
If you are interested in learning how to officiate, Guam Basketball Confederation, (GBC) is actively looking to recruit young energetic individuals who are looking to learn how to officiate and become the future of Guam Basketball Referees. All interested can email GBC at gbc671@gmail.com.

Foody's 5 Fun Facts
NFL Fan Edition: Sherwin Paet
DID U KNOW?
Frank 'The Crank' Camacho was a competitive youth golfer in Saipan with dreams of making it to the PGA.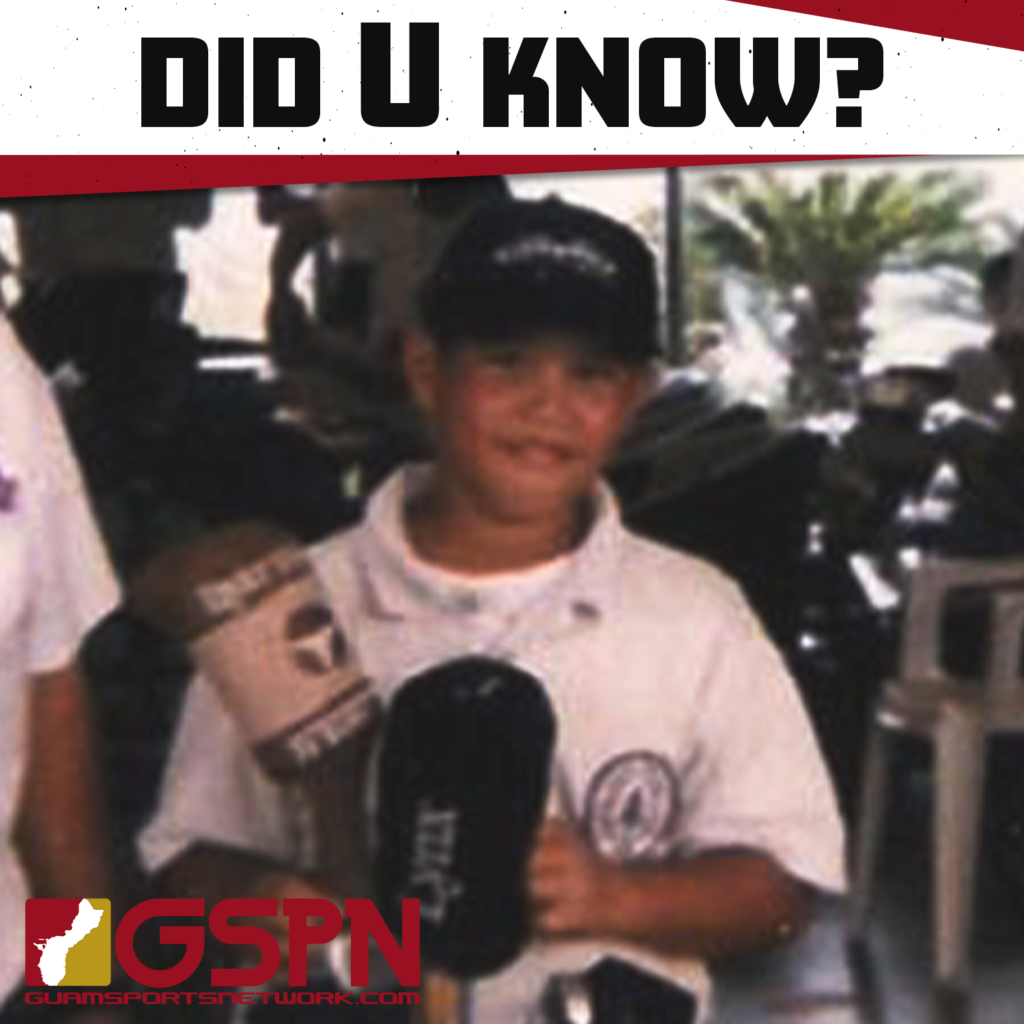 COMING SOON …
ALL SPORTING EVENTS HALTED DUE TO THE CORONAVIRUS ISSUE
QUICK HITS
Brazilian Jiu-jitsu gains another CHamoru black belt.
Johnny-James Lujan earned the honor in Colorado from Professor Tom Lynn, who is also a former US Olympian in taekwondo.
Lujan is the son of Johnny Lujan formerly of Mongmong and Janille Jamero Lujan formerly of Sinajana.