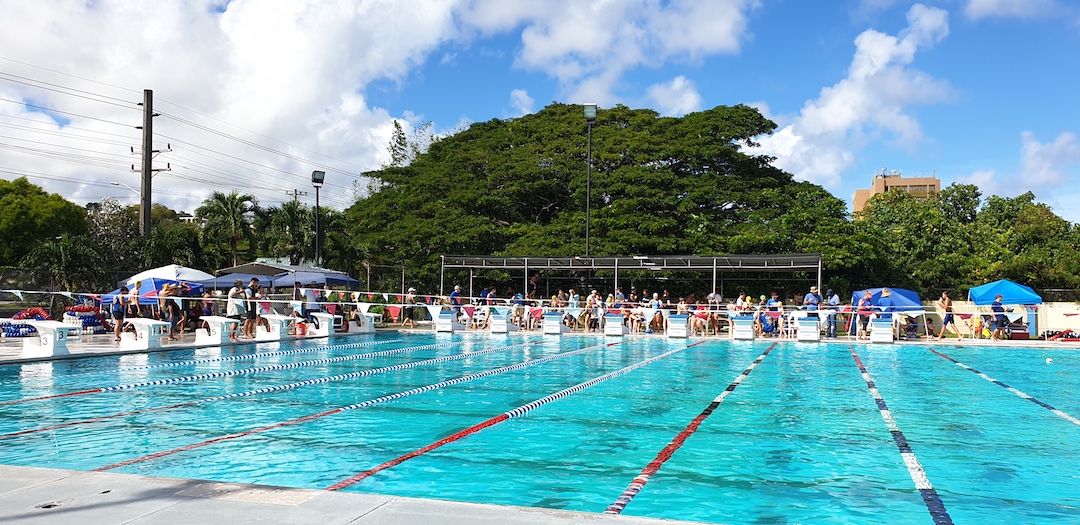 (Hagåtña, GUAM) – Saturday, November 16, 2019 – Over one hundred local swimmers participated in the final 2019 All Island Short Course meet on Saturday, November 16, 2019 at the Agana Pool. Manhoben Swim Club competed with swimmers from the Andersen Marlins, Tsunami Swim Club, Manukai Athletic Club & the Guam Typhoonz Swim Club in 13 events hosted by the Guam Swim Federation. "It's great to be back at the Agana Pool and we continue to be impressed by our swimmer's and the results of today's meet," said Coach Don San Agustin. "Ending the year on this high note gives us motivation to continue to excel in the new year and look ahead to long course swim meets."
Freestyle domination
Manhoben continues to dominate the freestyle events with 11 year old, Mia Lee (57.77) and 18 year old, Mineri Gomez (59.14) coming in first and second overall in the female 100 yard freestyle and 17 year old, Jaden Francis (50.33), 18 year old, Santiago Poppe (51.39) and 16 year old Sebastian Castro (52.41) taking the top three spots in the male 100 yard freestyle.
Manhoben's Mia Lee (57.77), Dina Soriano (1:11.9) Amaya Bollinger (1:12.13) and Keana Santos (1:12.42) claimed the top four spots, respectively in the 12 & under girls 100 yard freestyle event. 7 year old, Tanom Camacho (22.70) took first overall in the 25 yard freestyle.
Breaststroke & Butterfly results
Outstanding performances continued in the 100 yard breaststroke with Manhoben's Sebastian Castro (1:04), Jaden Francis (1:06) and Santiago Poppe (1:10) clinching the top 3 male spots. Israel Poppe (1:01.20) & Mark Imazu (1:01.24) topped their respective divisions in the male 100 yard butterfly, as did Mineri Gomez (1:09.79) and Mia Lee (1:12.13) in the female 100 yard butterfly event.
About the Manhoben Swim Club (MSC): Established in the mid-1970s, MSC is Guam's premier swim club. Manhoben works to promote swimming on Guam by equipping our youth with this life-saving skill and training them to compete in local and international events. Lead by Coaches Ed Ching & Don San Agustin, the Manhoben family of coaches, parents and swimmers work together to develop the full swimmer and are proud of the academic and community achievements of our team. Known for its rich Olympic tradition, Manhoben athletes including Frank Flores, Barbara Gayle, Darrick Bollinger, Chris Duenas, Pilar Shimizu & Benjamin Schulte have represented Guam in Seoul, Barcelona, London & Rio. Manhoben Swim Club is a community-based organization and holds regular practices at the Agana Pool.

National Guard Athletes
Scott Eclavea
Scott Eclavea is a jiu-jitsu black belt and an accomplished MMA fighter. The Guard has given him an outlet in combatives to display his martial art skills, where he's become a head instructor for that program. Eclavea has served since coming out of high school and the Guard has only changed his life for the better.
COMING SOON …
LIVE FOOTBALL ON GSPN
Semifinals: #1 FD vs. #4 Southern (Friday 7 pm)
GSPN Preseason Basketball Tournament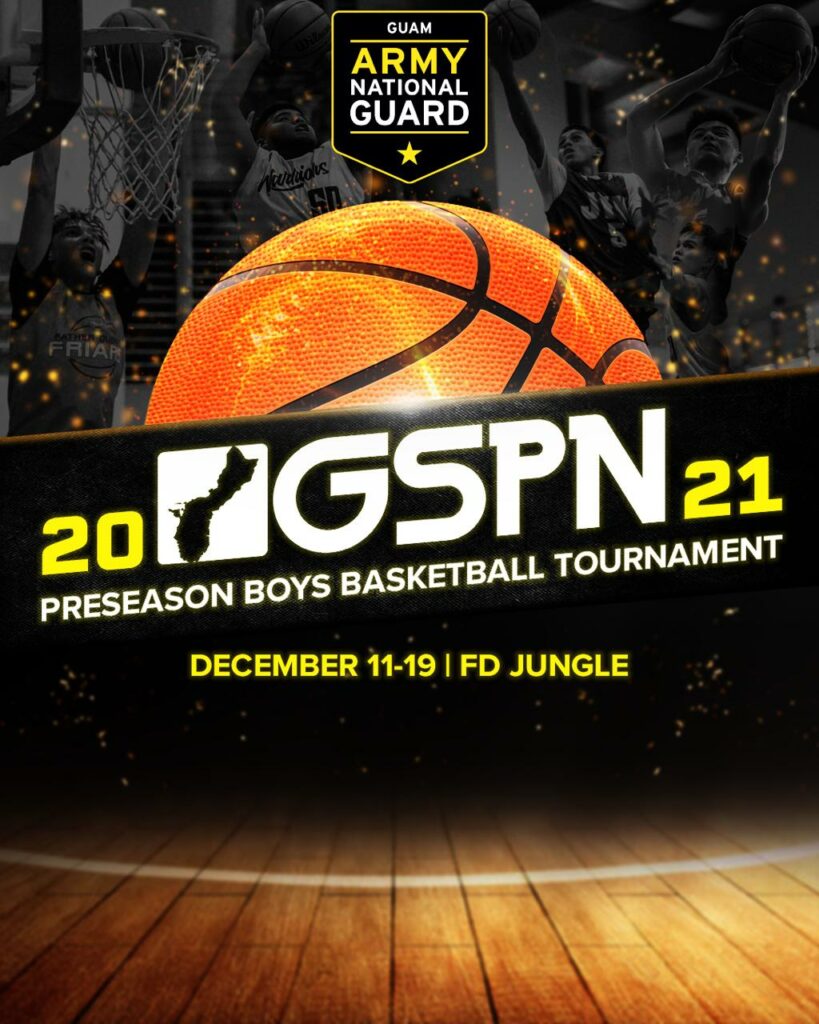 QUICK HITS
Robert Artero Maley recently captured the 182-lb. division of the Costa Mesa Classic, winning via pin in 4 out of 5 matches. Robert is a 4-year varsity wrestler at San Clemente HS (Tritons) and is currently ranked 15th in California's high school scene. He is the son of Jacque Artero Maley (AOLG 1991).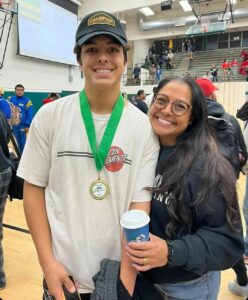 ——————————————–
Pat Taitano and Rich Abiador, teammates on the 1995 SPG volleyball team, have led their high school girls volleyball teams to the Washington State Championships in Yakima, Wa.
Taitano coaches Mt. Rainier High while Abiador leads North Creek High.
There for support is Dr. Mark Perez, a health professor at Central Washington University and a former UOG volleyball player.