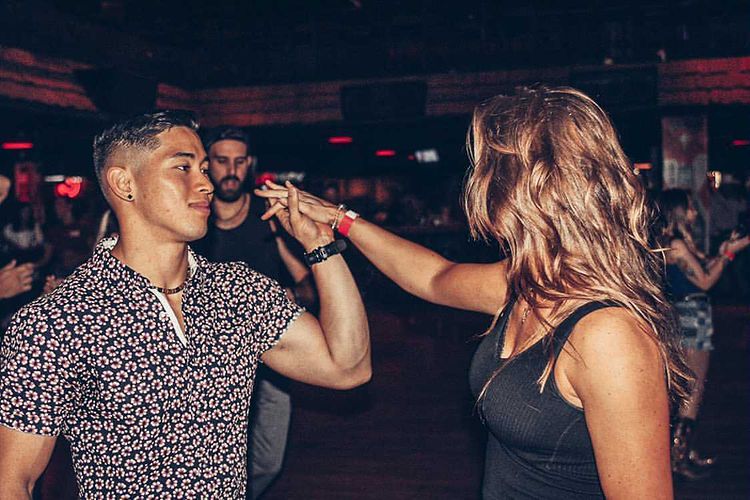 By Patrick Lujan
Athleticism comes in all forms and movements, from Strongman Competitions to Yoga to Country Dancing. Wait, what!?
Former high school volleyball MVP Jude Cruz has been as versatile in his athleticism as anyone you'd know, mixing his volleyball jumping abilities to his pure strength as an avid CrossFit athlete/weightlifter and now some good 'ol country bar dancing.
As an aerospace physiology technician for the U.S. Air Force, Cruz is stationed deep in the heart of Texas, so naturally he has drawn to liking country music and dance just this year.
"I started by going out with some guys on the weekends and occasionally found ourselves at Cowboys Dancehall in San Antonio," the 2018 Tiyan volleyball league MVP said. "I never really listened to country until I started to dance to it. I remember the first time I went to Cowboys and danced, not being good, but that didn't stop me from dancing. I started listening to more country music so that when I would go out and dance, I would be more familiar with the song."
The young Senior Airman has already distinguished the difference between club dancing and country ballroom dancing.
"I find it more formal. It's a formal way to partner dance than to go dance at a club. I prefer approaching women and asking them if they would like to dance rather then just try and dance on some girl or have some girl dance on me at the club."
And there's nothing complicated about what volleyball, CrossFit and country dancing brings to Cruz's life.
"I think all three are outlets for me to distress. It is also a great way to meet new people and make new friends."
RESEARCH AND PRACTICE: KEYS TO DANCING SUCCESS
Still in his early stages as a country dancer, Cruz works on his new extra curricular activity by doing some research.
"I would watch some YouTube videos to expand my dancing capabilities. I also follow a lot of people on Instagram who dance similarly and I take moves they do that I like and apply them. I have also tried to watch a lot of west coast swing videos and take certain things from that style as well."
Whether he's doing the Swing, the Square, the Line or the Two-Step, Cruz's new venture has had some mixed reactions from family and friends.
"Everyone has different taste in music and lifestyle. I have some friends who think it's cool and some who could never see themselves doing it. I say don't knock it till you try it. I think my family thinks it's cool. It's something different and they see I enjoy it so they support me."
After a stellar high school volleyball career on Guam, two years of CrossFit and weighlifting and now country dancing, who knows what's next for this Barrigada native who continues to Aim High!
Cool side note: Cruz's job in the Air Force has him working with aircrew members and pilots, teaching them how their bodies work in low pressure environments and how to protect themselves from altitude threats.
Weighlifting PRs
Clean and jerk: 320 lbs
Snatch: 265 lbs
Clean: 335 lbs
Front squat: 405 lbs
Back squat: 440 lbs
Deadlift: 450 lbs

Athletes Birthdays by W5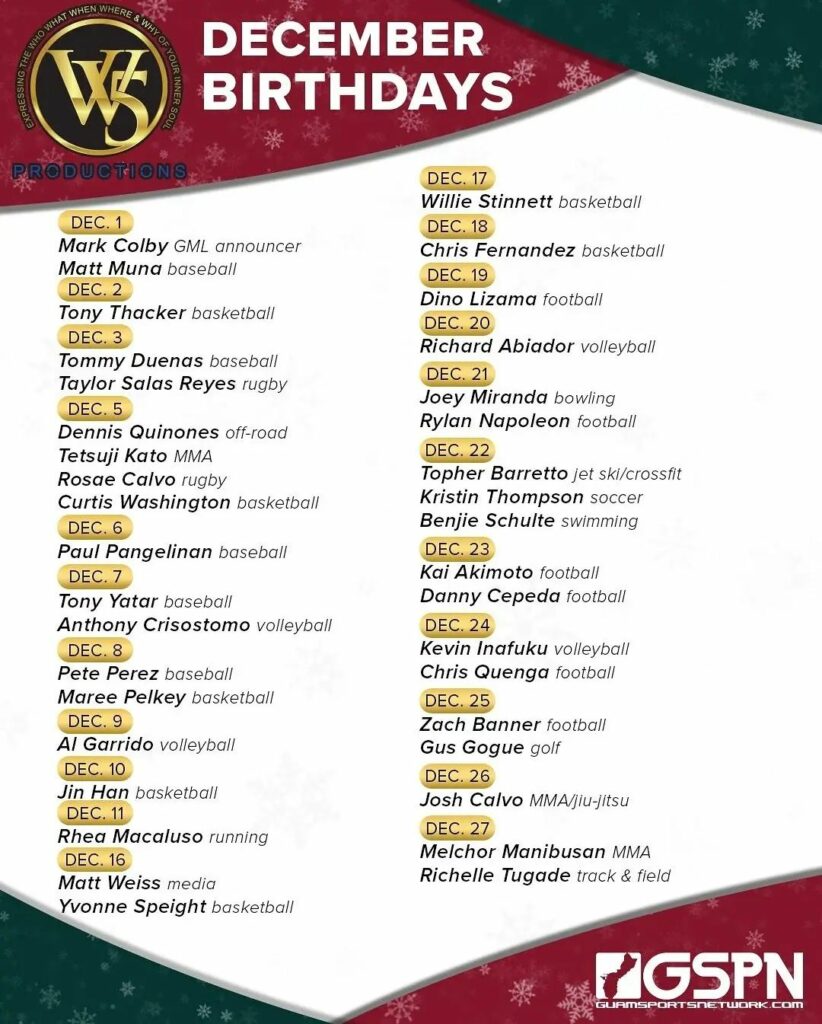 GPS Sports Calendar
SU

MO

TU

WE

TH

FR

SA
Events for December
5th
No Events
Events for December
6th
Events for December
7th
Events for December
8th
No Events
Events for December
9th
Events for December
10th
Events for December
11th
06:00 AM - 08:00 AM
Umatac
Events for December
12th
No Events
Events for December
13th
No Events
Events for December
14th
No Events
Events for December
15th
No Events
Events for December
16th
Events for December
17th
Events for December
18th
19

20

21

22

23

24

25
Events for December
19th
No Events
Events for December
20th
No Events
Events for December
21st
No Events
Events for December
22nd
No Events
Events for December
23rd
No Events
Events for December
24th
No Events
Events for December
25th
No Events
26

27

28

29

30

31

1
Events for December
26th
No Events
Events for December
27th
No Events
Events for December
28th
No Events
Events for December
29th
No Events
Events for December
30th
No Events
Events for December
31st
No Events
National Guard Athletes
Scott Eclavea
Scott Eclavea is a jiu-jitsu black belt and an accomplished MMA fighter. The Guard has given him an outlet in combatives to display his martial art skills, where he's become a head instructor for that program. Eclavea has served since coming out of high school and the Guard has only changed his life for the better.
COMING SOON …
LIVE FOOTBALL ON GSPN
Semifinals: #1 FD vs. #4 Southern (Friday 7 pm)
GSPN Preseason Basketball Tournament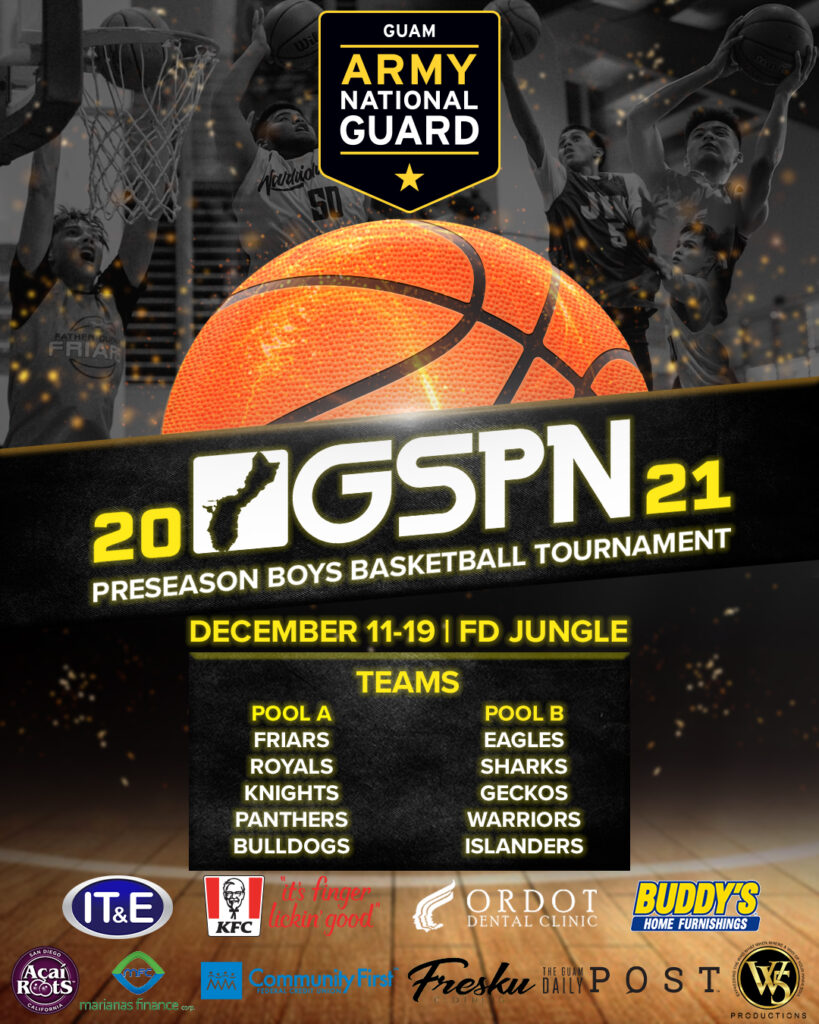 QUICK HITS
Robert Artero Maley recently captured the 182-lb. division of the Costa Mesa Classic, winning via pin in 4 out of 5 matches. Robert is a 4-year varsity wrestler at San Clemente HS (Tritons) and is currently ranked 15th in California's high school scene. He is the son of Jacque Artero Maley (AOLG 1991).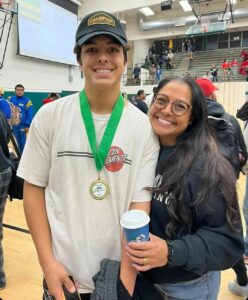 ——————————————–
Pat Taitano and Rich Abiador, teammates on the 1995 SPG volleyball team, have led their high school girls volleyball teams to the Washington State Championships in Yakima, Wa.
Taitano coaches Mt. Rainier High while Abiador leads North Creek High.
There for support is Dr. Mark Perez, a health professor at Central Washington University and a former UOG volleyball player.