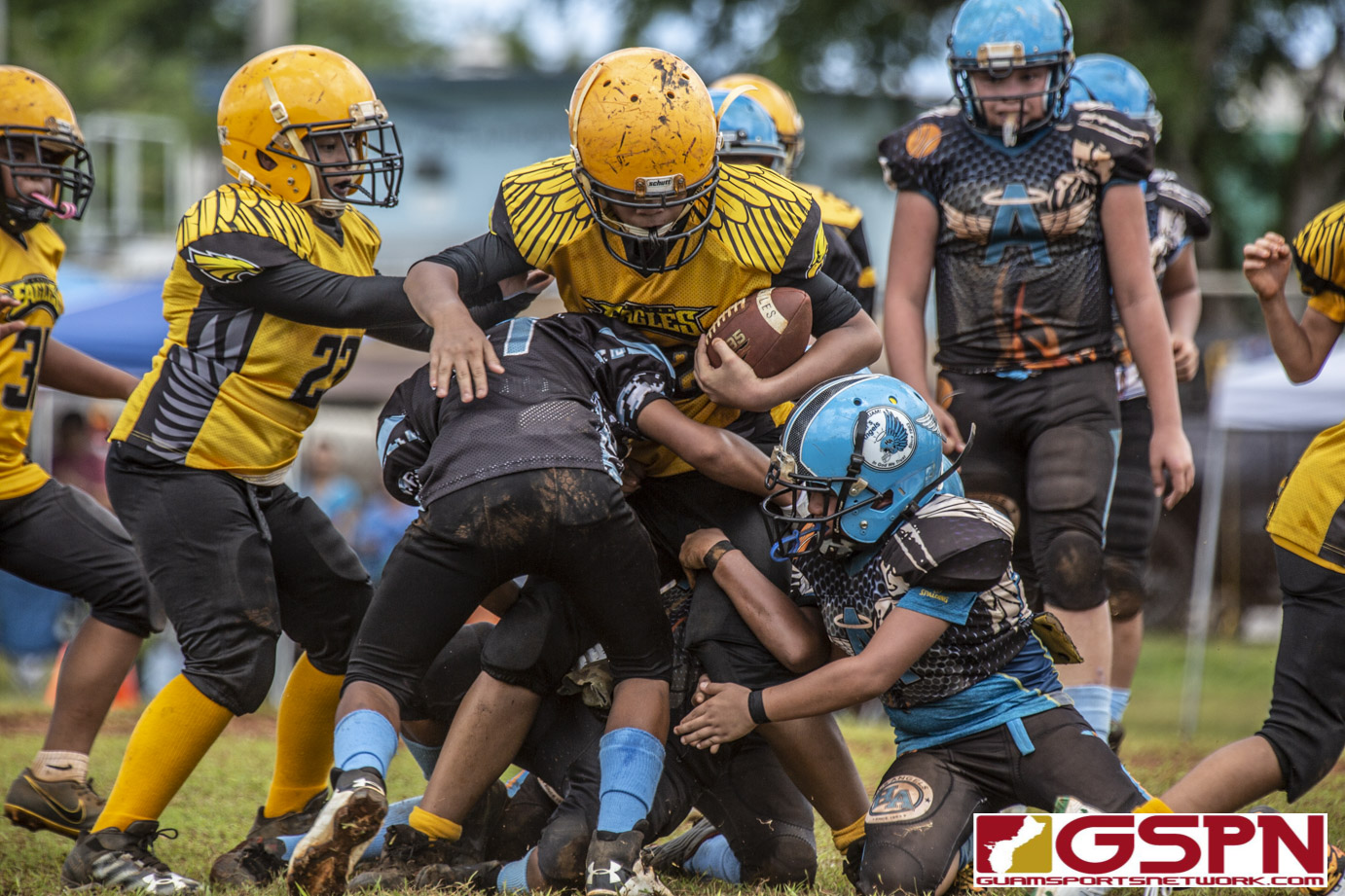 By Robert Balajadia
After a two-year absence the GNYFF is gearing up for a strong return in 2022. The league is preparing a purposed start date in early June with a few new rule changes regarding player eligibility, notably that kids who are enrolled in high school are no longer able to suit up in the GNYFF.
Divisions & Rules
Manha: Ages 6-8 (115 lb. weight limit)
Metgot: Ages 9-11 (145lb weight limit)
Matua: Ages 12-*14 (185 lb. weight limit)
– 30 players per division
– Players over weight limits are considered *'X factor' players
– 9 total teams have been confirmed for the 2022 season
– Games will be played on Saturday & Sunday
*14-year-olds: no high school players allowed in league
*X factors players can only play on the line and not skill positions (RB/TE/WR)
What's changed for the upcoming season
The league has changed the age limits of players by now having ages within three consecutive years instead of just two.
On top of that, the league has also added a 15 lb. weight flexibility to each of the divisions given the absence of youth football for the past two years.
"We know that a lot of these kids were cooped up these past two years so we're expecting some of them to be a little heavier than normal," said GNYFF Vice President Al Blend.
The league's start in June is also a big jump as they are usually beginning practices over summer while getting started in August.
With three different divisions and a full slate of games, the league is prepared to abide by the COVID-19 guidelines and regulations.
"We're playing it by ear. Everything is of course is going to be regulated by COVID-19 protocols. It's going to be a process having to regulate three different divisions each weekend," said Blend.
The league's start date is also subject to change.

COMING SOON …
GUAM SPORTS ON HOLD DUE TO SUPER TYPHOON MAWAR
QUICK HITS
Bishop Obispos beat Mt. Carmel for the IIAAG Middle School Girls Basketball championship 37-25.
—————————————-
The Benavente Roadrunners crushed the Agueda Pirates 17-1 to win the 76 PONY Middle School Baseball League. Rodney San Nicolas was a beat, striking out 13 batters in a complete game while going 4-for-4 at the plate, including a homer and 4 RBI.