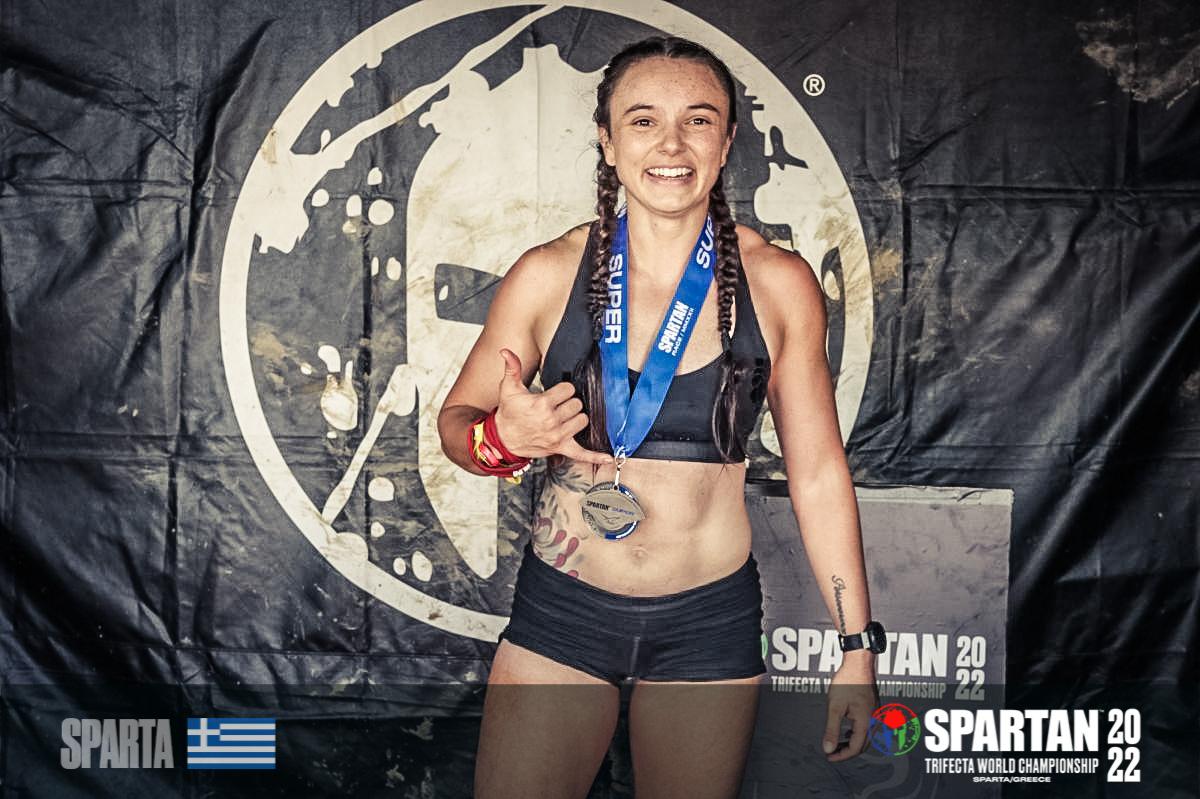 By Patrick Lujan
The Spartan Trifecta is considered a badge of honor, earned by pushing your mind, body and spirit to achieve greatness.
26-year-old Tiela Roland, an Explosive Ordnance Disposal Technician with the U.S. Air Force stationed on Guam, recently crushed it, taking 2nd place in her age group at the Spartan Trifecta World Championship in Greece. She competed along with other Guam athletes Sharon Hawley and James Sardea.
"This was honestly the most amazing racing experience I've ever had. Getting to interact with all the different cultures from around the world coming together to Race the Spartan. Every person raced their hearts out and the best part was how the community uplifted one another.
The Trifecta is a grueling three-stage challenge that consists of a 5K Sprint with 20 obstacles, then a 10K Super with 25 obstacles before the 21K Beast with 30 obstacles beats you to a pulp.
The three athletes representing Guam qualified for the World Championships doing a Trifecta in Hawaii last August.
Going around the globe which took 29 hours to get to Greece, the trio had no time to acclimate and took to the course the very next day.
"I've always been in pretty good shape, but the Spartan challenged me which made it a ton of fun. It was also a little bit scary for me because I had my second shoulder surgery less than a year ago. They repaired my labrum and reconstructed my shoulder socket using bone from my hip. I'm currently in the process of learning to trust my reconstructed shoulder," Roland said.
"Originally I didn't think we were going to be able to go due to how much it cost, but the owner of one of the gyms I go, Urban Fitness, found sponsors for us. So we got to go! In preparation, I continued my workouts at Urban Fitness and Steel Athletics while also running on my own."
Adding to the challenge was the historic pageantry of Athens and the rest of Greece.
"My plan going into this was just to have fun racing with no expectations. This was only my second Spartan Trifecta. I also knew some of the best athletes from around the world were coming to compete. I wasn't expecting to place, but I ended up surprising myself. For both the Sprint and Super I placed 3rd in my age group. The Beast I placed 2nd finishing 15 minutes ahead of the next competitor in my age group. Doing that bumped me up to 2nd place in the combined overall time for all three races."
Hailing from Klamath Falls, Oregon, Roland didn't make a shoulder surgery hold her back. She adapted from Ninja Warrior and OCR races to the Spartan events. It's safe to say she's found her new comfort zone.
PHOTO GALLERY BROUGHT TO YOU BY:

COMING SOON …
High School Football starts Sept. 29
Brawl 3: Oct 13
Guam's Strongest Man and Woman Competition October 29
QUICK HITS
The Figo Islanders 40s women's softball team took gold in the Senior Softball World Championship in Las Vegas. Figo came out of the loser's bracket and beat the Arizona Belles 17-3 in the AA division championship game Sunday afternoon.
Other Guam teams that played in the 40s tournament were: Team SOTTA (women's) and Bud Light Guam, Friars 671 and Sindalun Guahan (men's).
Sindalu finished a respectable 4th out of 24 AAA division teams.