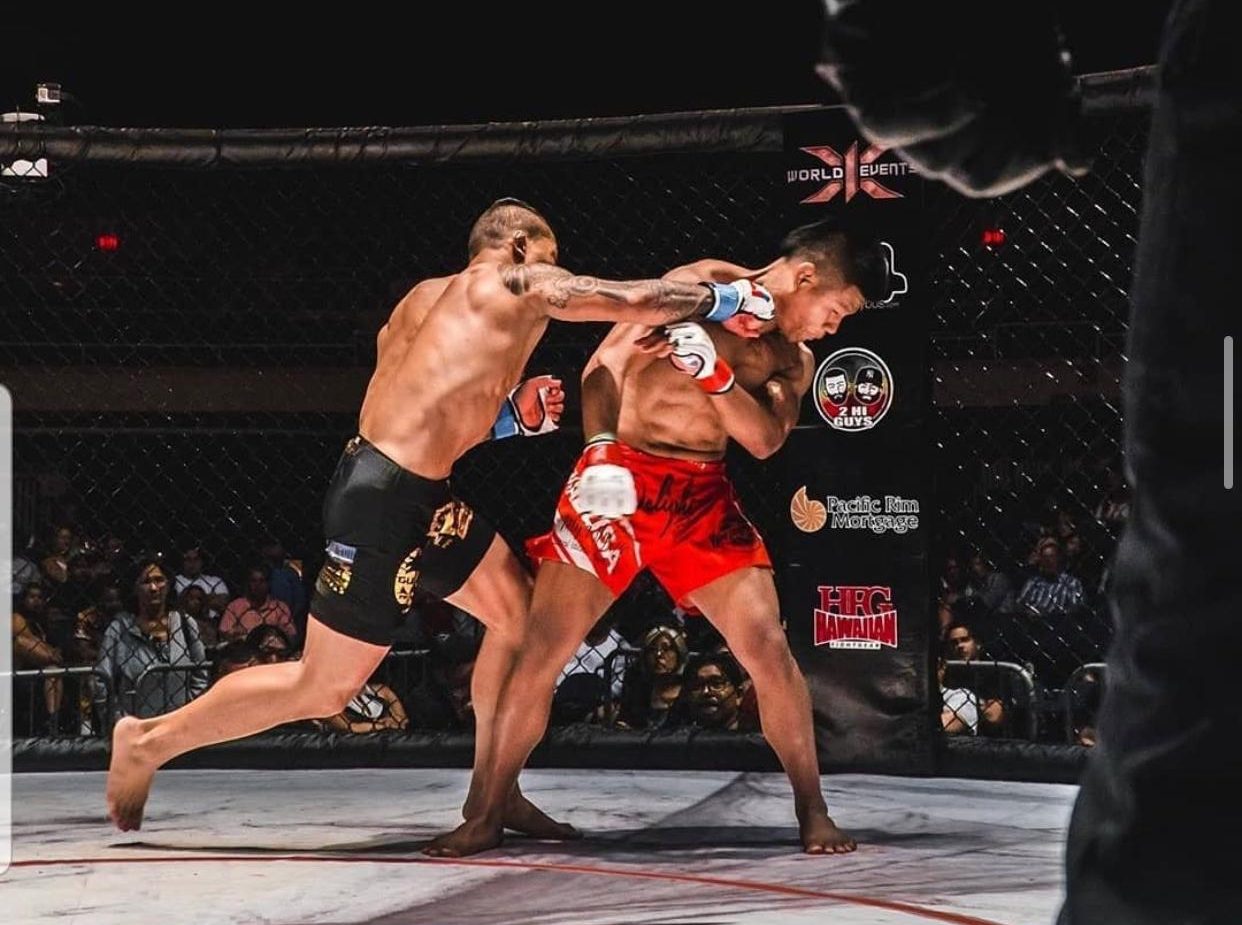 By Patrick Lujan
Ricky Camp has a chance to make a big mark in the MMA landscape when he steps in to do battle with Brazilian veteran Wilson Reis on March 3rd in San Diego in one of the featured headliners of Cage Warriors 149.
The 30-year-old Camp (12-4) will be making his CW promotion debut against the highly-decorated Reis who fought for the UFC flyweight title in 2017 but lost to then champion Demetrious Johnson. Reis has a wealth of cage experience with his 26-12 record with 13 of those fights coming inside the UFC Octagon, a place Camp wants to be.
"I want to go to the UFC. Most definitely!," Camp stated.
But first, he'll have to get by the 38-year-old Reis who's UFC career seems to be in the rear view mirror.
Camp's last fight was a win in Legacy Fighting Alliance back in July 2021. It's been a while since he's been in action, but it isn't for the lack of trying.
"We've been trying to get fights, but people don't want to take it." Camp is represented by KO Reps (also representing current UFC champion Aljamain Sterling). Camp got the opportunity to take on Reis and jumped on it.
"My manager said no one wants to fight him, but I've been asking for this. They gave me an option between another guy and Reis, and I took Reis."
Taking on a big-time MMA name is not new to Guam fighters. Jon Tuck beat Takanori Gomi by submission in 2017 at UFC Fight Night 111 in Singapore and Roque Martinez was beating Mirko Crocop before a deep cut stopped the fight short, giving the TKO win to Crocop in Japan's Rizin 13 in 2018. Melchor Manibusan lost to Tatsuya Kawajiri all the way back in 2009 in Deep.
"It's just another fight. It's another fighter in front of me of where I want to go. It's just another guy across the room from me. I train thinking I'm the best and I need to go out there and prove myself."

– Ricky Camp on his approach to this upcoming fight
Camp's combative genesis is in boxing and later kickboxing before transitioning into MMA at the young age of 15. His first pro fight was in PXC 24 in 2011. He was ranked #1 in the Australia/New Zealand bantamweight and featherweight rankings after wins in HEX a few years back and is currently riding a seven-fight win streak.
Now fresh into his 30's, Camp says he's a much wiser fighter but continues to learn from others on the complete game of mixed martial arts. Right by his side is 8-year-old son Zayne who is 'a super big supporter' who comes and even trains along his dad at Spike 22.
STAND UP
With boxing as his fundamental art, Camp hopes to keep using his strength in all his fights.
"My favorite part is more the standup part. I can wrestle and do jiu jitsu, but you're getting punched in the face. I don't plan on knocking you out, I set it up."
Camp will host a fundraiser on Feb. 17 at Icon Night Club before heading out to Phoenix to wrap up his training camp at the MMA Lab.

QUICK HITS
The Figo Islanders 40s women's softball team took gold in the Senior Softball World Championship in Las Vegas. Figo came out of the loser's bracket and beat the Arizona Belles 17-3 in the AA division championship game Sunday afternoon.
Other Guam teams that played in the 40s tournament were: Team SOTTA (women's) and Bud Light Guam, Friars 671 and Sindalun Guahan (men's).
Sindalu finished a respectable 4th out of 24 AAA division teams.