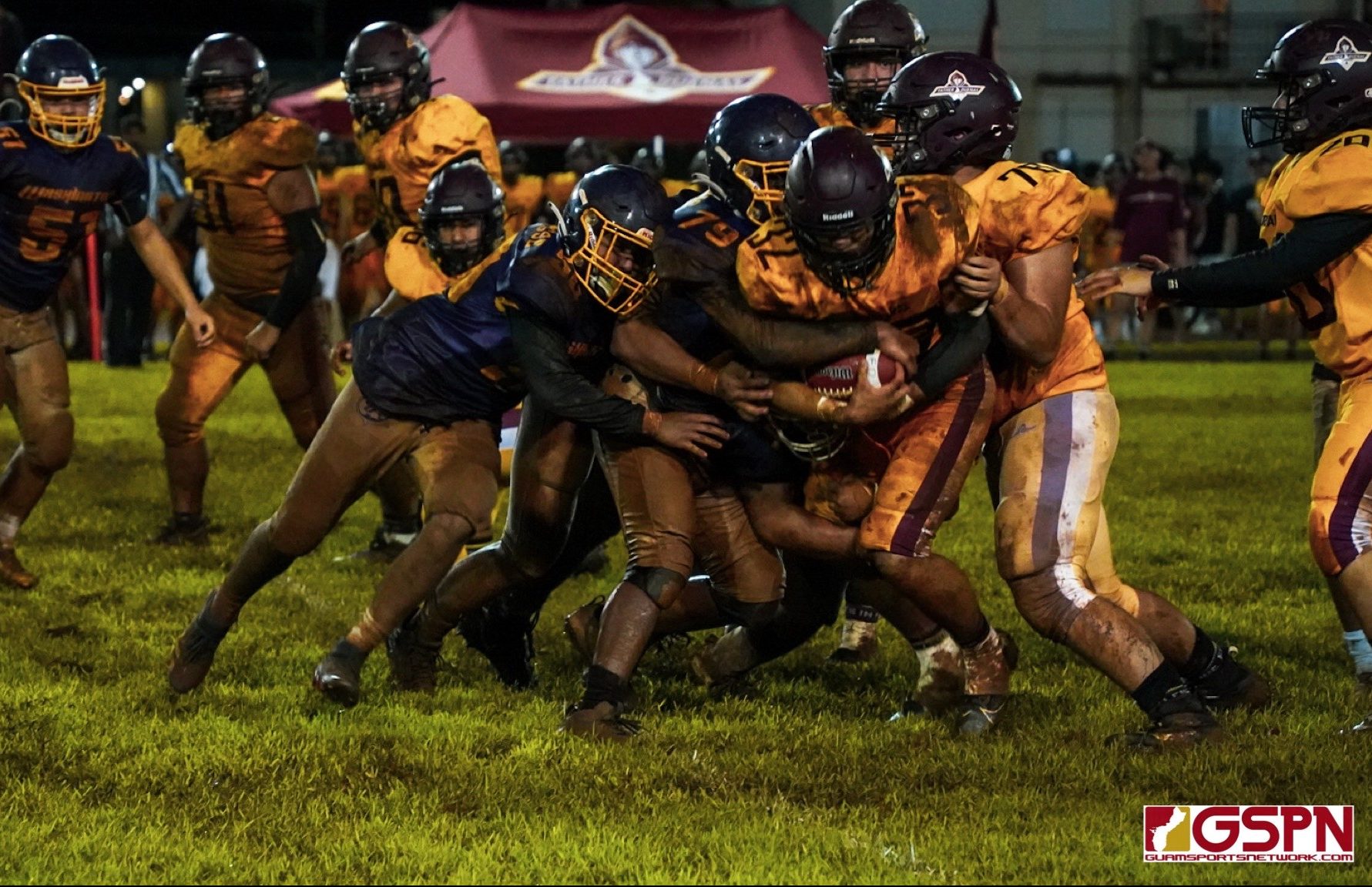 By Jay Leon Guerrero
The Father Duenas Friars survived their first test of the ISA Football season and easily defeated their rival GW Geckos 31-0 Friday at the GW Field.
FD quarterback Alex Sojo accounted for three touchdowns and also kicked a 32-yard field goal to lead the Friars. "Preparation in practice helped us get through the game tonight," said Sojo, who threw for two touchdowns and rushed in for an 11 yard score.
The first score was a pass from Sojo to running Jaron Meno for a 37-yard touchdown. Later in the quarter, Sojo found his favorite target, Trey Blas, for a 22-yard touchdown to go up 14-0. Blas had five receptions for 90 yards. Sojo completed 10/19 passes for 161 total yards.
In the third quarter, Sojo faked a handoff and ran into the end zone untouched to add an insurance touchdown to go up 21-0. Sojo later kicked a field goal in the third to go up 24-0.
The final score of the contest was a 19-yard pick-six interception by FD's Christian Manglona for a final score of 31-0.
"I communicated with my teammates and my corner on the outside and established our position," said Manglona. Manglona made the correct read and got in front of the intended GW receiver. Manglona made the pick and dashed toward the end zone for FD's first defensive score of the season.
Noah Duenas also had a big game for FD, forcing two turnovers via an interception and punching the ball out for a fumble.
The wet field conditions prevented GW from establishing a running game. The Friars held the Gecko ground game to 22 yards. Senior linebacker Vance Meno led the Friars with 6.5 tackles, two of which were behind the line of scrimmage.
Rayn Rios led the Geckos in tackles with 5.5 total and also blocked a punt to give the Geckos good field position.
Rios also did work on offense with a 32-yard reception from GW quarterback Jaydin Duenas to enter the red zone. GW was unable to capitalize from good field position after a penalty, and a bad snap forced them to punt on a fourth and long situation.
GW's Ricardo Leon Guerrero managed to catch two passes for 12 yards, and he also made four tackles.
Duenas completed five passes for 55 yards. Jovohn Concepcion had 12 receiving yards. Colen Salas led the Geckos running game with 18 yards.
Penalties also plagued the Friars, with a total of nine called against FD's offense. "We have to pick up on our mental mistakes, and we can improve on that by becoming more disciplined in practice," said Sojo.
The Friars (2-0) will play the Southern Dolphins (0-2) on Friday at GW Field. The Geckos (1-1) will play the Guam High Panthers (1-0) on Saturday at GW.
PHOTO GALLERY BROUGHT TO YOU BY: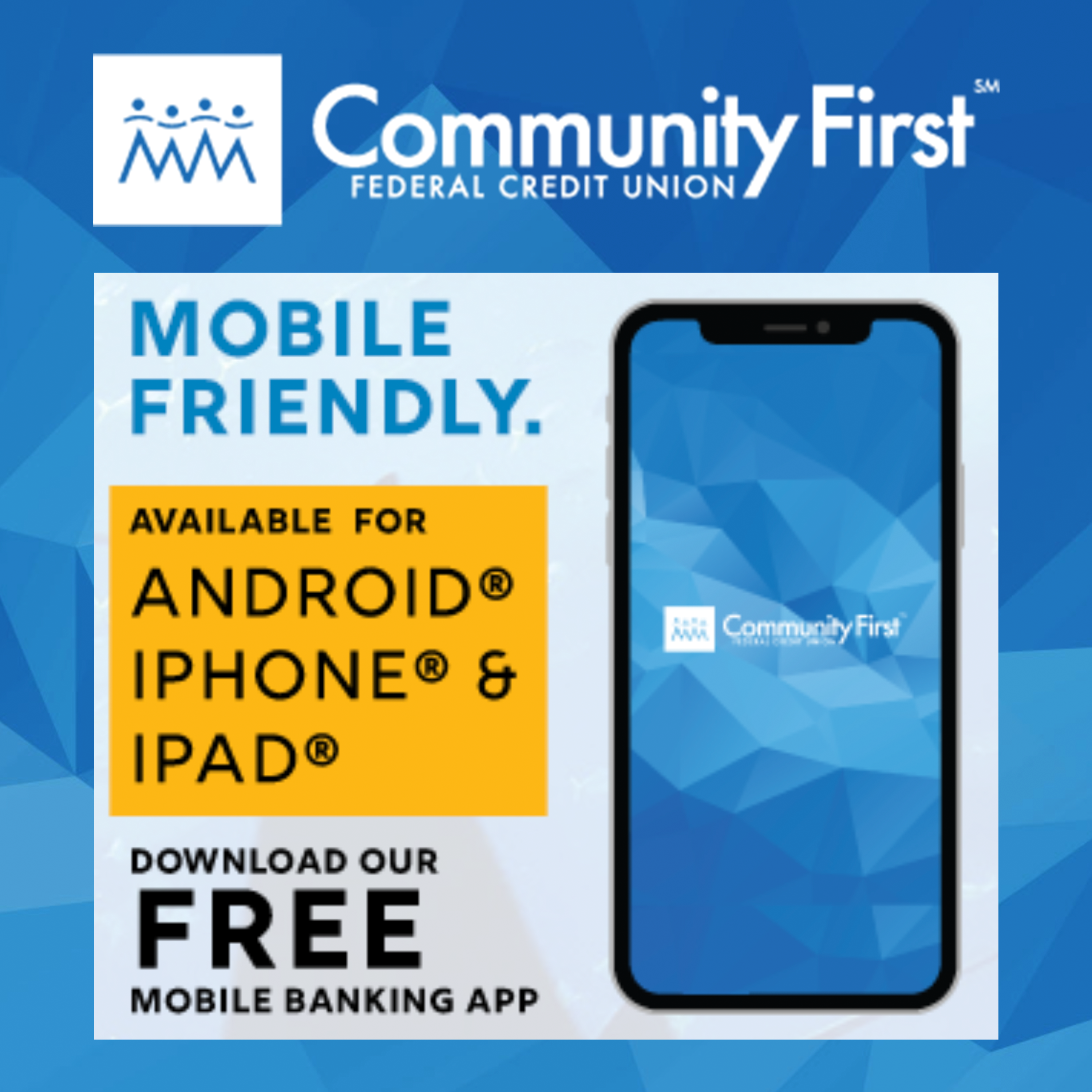 GPS Sports Calendar
SU

MO

TU

WE

TH

FR

SA
Events for November
1st
04:30 PM - 08:00 PM
JFK
05:30 PM - 08:00 PM
Various
05:30 PM - 08:00 PM
Various
Events for December
2nd
09:00 AM - 05:00 PM
FD Phoenix Center
10:00 AM - 03:00 PM
Various
10:00 AM - 04:00 PM
Various
Events for December
3rd
06:00 AM - 08:00 AM
Hilton Hotel
Events for December
4th
04:15 PM - 06:30 PM
Various
04:30 PM - 08:00 PM
GW Field
05:00 PM - 07:00 PM
Okkodo
Events for December
5th
04:00 PM - 06:00 PM
Various
05:00 PM - 08:00 PM
Various
06:00 PM - 08:00 PM
TBA
Events for December
5th
No Events
Events for December
7th
04:00 PM - 06:00 PM
Various
04:15 PM - 06:30 PM
TBA
Events for December
8th
05:00 PM - 08:00 PM
Various
Events for December
9th
Events for December
10th
05:00 AM - 09:00 AM
Skinner's Plaza, Hagatna
09:00 AM - 05:00 PM
UOG Field
Events for December
11th
04:00 PM - 06:00 PM
Father Duenas
04:15 PM - 06:30 PM
Various
Events for December
12th
04:00 PM - 06:00 PM
Various
05:00 PM - 08:00 PM
Various
Events for December
12th
No Events
Events for December
14th
04:00 PM - 06:00 PM
Various
04:15 PM - 08:00 PM
TBA
Events for December
15th
05:00 PM - 08:00 PM
Various
05:30 PM - 09:00 PM
TBA
Events for December
16th
08:00 AM - 04:00 PM
10:00 AM - 03:00 PM
Various
10:00 AM - 04:00 PM
Various
Events for December
16th
No Events
Events for December
18th
04:30 PM - 06:00 PM
Harvest Christian Academy
Events for December
19th
04:00 PM - 06:00 PM
Various
05:00 PM - 08:00 PM
Various
Events for December
19th
No Events
Events for December
21st
04:00 PM - 06:00 PM
TBA
Events for December
22nd
05:00 PM - 08:00 PM
Various
Events for December
23rd
10:00 AM - 04:00 PM
Various
04:00 PM - 10:00 PM
Okkodo
Events for December
23rd
No Events
Events for December
24th
No Events
Events for December
25th
No Events
Events for December
27th
05:30 PM - 07:00 PM
TBA
Events for December
27th
No Events
Events for December
29th
05:30 PM - 09:00 PM
TBA
Events for December
29th
No Events
31

1

2

3

4

5

6
Events for December
30th
No Events