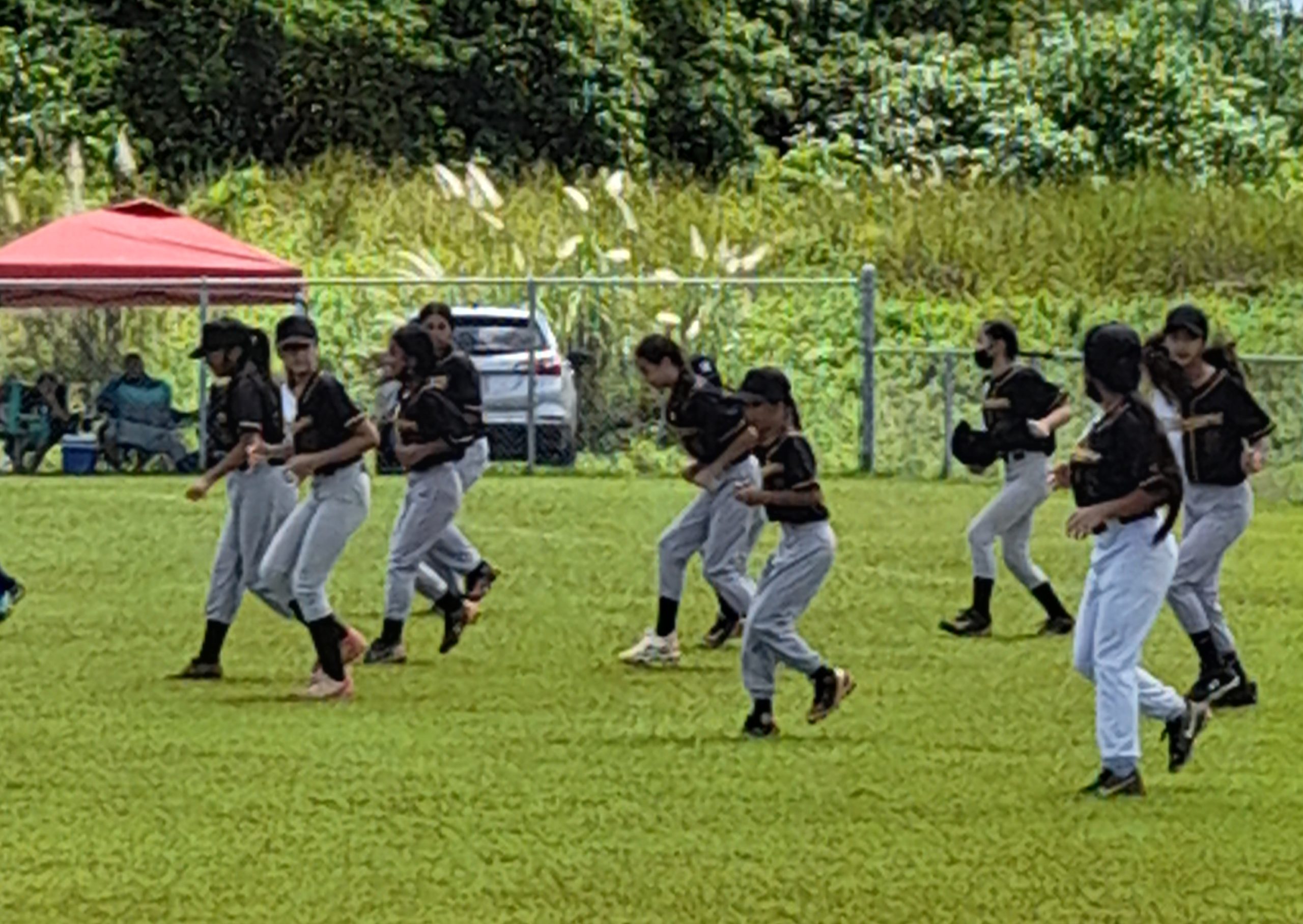 PRESS RELEASE – Guam PONY Softball will host the High School Softball Saturdays & Games at the Triple J Guam Baseball Academy Field for the first time on Saturday, January 7 & 14.
This activity will feature middle and high school girls' softball players from across Guam for training and competitions. Players will participate in skills training and tournament-style games competitions. Middle and High School Softball Coaches and PONY instructors will lead the players through the day's activities. Parents are welcome to attend and participate on-the-field.
Guam PONY softball is committed to accelerate the growth and unity of girls fastpitch softball from the youth through adult levels. The January 7 & 8 Saturday activity is for middle and high school softball girls; however, the long-term focus is the creation of new softball opportunity for young elementary age girls around Guam. PONY will create a platform to support girls softball providing development from former and current fastpitch softball players. PONY is looking for instructors, league coordinators, softball business development, and general support volunteers.
"Although the fanbase and interest in girls' softball has grown in recent years, the game has lacked the opportunity, leadership, training, and infrastructure. "Working together with adult players and parents Guam PONY would like to create greater unity, and more valuable training and playing opportunities for young softball girls;" comments Katie Hardt from Guam PONY Softball.
Developing Champions. "Envision you daughter surrounded by coaches devoted to their personal, academic, and safe physical development. PONY offers elementary, middle and high school athletes a program designed to prepare them for competition as they grow into the higher levels of softball;" Justin Bennett from Guam PONY.
You can expect the following from your PONY experience:
small group development with position specific coaches 
baseline testing with individualize development plan
conditioning, endurance, power and strength training program
life choices education program 
instructional competitive leagues and tournament games
meet new friends while having fun
Saturday, January 7, check-in is 8:00 am – 12:30 pm.
Learn Fast Pitch Pitching: 1:30 – 3:30 pm pitching and catcher instruction from Lindsay Wilson, Pitching Coach who played division III softball for Suny Brockport from 2014-2018.
Saturday, January 14, tournament game play, check-in is 8:00 am – 12:30 pm. – 12:30 pm.
Show up at 8 am registration at the Triple J Guam Baseball Academy Field located on the Okkodo High School Campus. On this day eat a healthy carbohydrate breakfast: pancakes, French toast, cereal, fruit, juice. 
Dugout Beverage Provided
Pizza Lunch Provided
More information phone call Katie at 671-488-9081, or email [email protected].