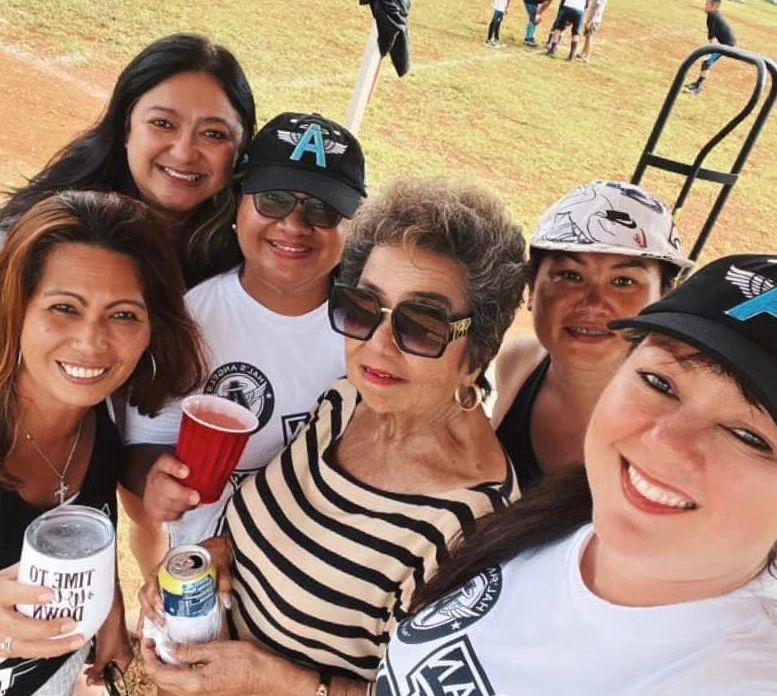 By Patrick Lujan
The matriarch of the Shiroma football family has passed away. Lou Shiroma's last breath was taken on Saturday at the age of 83. She now joins her husband Hal in football heaven.
Mrs. Shiroma the support backbone of the family while Hal was building the sport of football on Guam from the Tamuning Eagles youth football dominance in the early 1970's to the UOG Tritons varsity team in the late 1970's/early 1980's.
Hal and his sons then created the Hal's Angels in 1983. Forty years strong and it's still winning championships.
All the while, Mrs. Shiroma has been there on the sidelines in love and support of the sport and her football family.
The five Shiroma sons all became gridiron stars and kept it going as youth coaches.
Buzzy, Bo, Ivan, Ty and Blu were all household names on the field before molding young talent for the last four decades.
Reflections of Mrs. Shiroma
"Auntie Lou you will be missed dearly! Thank you for your commitment to our youth, our hearts and prayers are with the Shiroma Family." – Vanessa Cepeda
"Our most deepest and sincerest condolences to the Shiroma family and the Hal's Angels football family on the loss of Ms. Lou. She was an amazing woman and my family and I are honored to have met her during our time with the Angels." – RaeAnn Carbullido
"Amazing LEGACY left behind!" – Joser McDermott
"She and the whole Angels community welcomed my family when we arrived in 2009. Her love and dedication to the youth of Guam will live on through their wonderful football program." – Amanda Buniag
"My thoughts and prayers are with the Shiroma familia and all the lives they have touched and continue to." – Denise Aguon

COMING SOON …
GUAM SPORTS ON HOLD DUE TO SUPER TYPHOON MAWAR
QUICK HITS
Bishop Obispos beat Mt. Carmel for the IIAAG Middle School Girls Basketball championship 37-25.
—————————————-
The Benavente Roadrunners crushed the Agueda Pirates 17-1 to win the 76 PONY Middle School Baseball League. Rodney San Nicolas was a beat, striking out 13 batters in a complete game while going 4-for-4 at the plate, including a homer and 4 RBI.