PRESS RELEASE – Pacific X-treme Combat continues to reach new heights with their recent event in Manila, Philippines, and PXC fans in Guam will be able to watch a re-broadcast of PXC-34 at 7 p.m. on Monday, December 10, 2012 on KUAM TV8, and check local listings for additional show-times. PXC-34 made history on November 17, 2012, at the SMART-Araneta Coliseum, recording almost 700,000 viewers during the live broadcast in the Philippines, and a couple thousand more on the live online stream featured on Sherdog.com, the world's top MMA website. PXC-34 featured a stacked fight card that was headlined by Featherweights Harris Sarmiento and Mark Striegl, and a Flyweight title fight between Ale Cali and Erwin Tagle.
PXC 34 also showcased several of the top MMA prospects from Hawaii, China, South Korea, Japan, Guam, & several up and coming Filipino fighters. A couple key fighters to watch from the Philippines are Eugene Toquero and Isaiah Ordiz, who both moved up the PXC rankings with huge wins. Toquero is now one of PXC's top contenders in the Flyweight division, recording his 3rd straight knock-out victory since signing with PXC. Other key fighters featured in PXC-34 include Hawaii's undefeated Featherweight, Dustin Kimura, Korean Top Team's young Lightweight, Hong Seung Chan, and Japan's Michinori Tanaka, who improved his undefeated record to 6-0 in very tough PXC Bantamweight division. Guam's Kyle Augon was victorious against Filipino striker Steve Grandeza, and also moves up the rankings.
In the event's co-main event, Hawaii's Harris Sarmiento took on one of the best new PXC talents, undefeated Mark Striegl from Bagiuo City. Striegl displayed his dominant ground game by tapping out Sarmiento in the first round after a couple short exchanges. Striegl's record improves to 12-0, making him one of the top contenders for the PXC featherweight belt, currently held by Guam's Joe Taimanglo, who was also present at the event to witness Striegl's decisive victory over Sarmiento. Taimanglo had beaten Sarmiento via decision to win the PXC Featherweight championship last November in Guam.
In the Flyweight title fight between Cali and Tagle, the crowd was brought to its feet from the get-go as the 2 popular fighters from the Philippines squared off. Tagle showed some solid kicks and takedowns in the first 2 rounds, but the 21-year-old champ was not ready to give up his belt yet, and danced around the PXC cage while throwing punches from all angles. Cali subdued Tagle in the 3rd round by bombarding him with several shots to the body and chin. Tagle wan unable to continue and did not come out for the 4th round. Cali had won the PXC Flyweight championship earlier this year with a TKO of Guam's Jessie "The Spiderman" Taitano in PXC-29, and is one of the flashiest and most exciting MMA fighters from the Philippines to date.
According to PXC's CEO & Promoter, EJ Calvo, "No other professional sports league from Guam or the Philippines has ever received this much attention internationally, and we are grateful for this opportunity and work hard to make it happen." The entire event was a huge step forward for the Guam-based promotion. This can only mean bigger events and more exciting matches to come for fighters and MMA fans from Guam.
For more information on PXC, check out www.pacificxtremecombat.com or visit us on Facebook.
Cale's opponent, Erwin Tagle, is one of the first MMA fighters to make a name for themselves in the Philippines, and is well-respected as the owner and coach of Submission Sports Gym in Quezon City, producing some of the best young MMA talent in the country. Tagle was originally recruited as an expert panelist and commentator for PXC, as well as television personality on AKTV. After witnessing Cale's dramatic title win, Tagle expressed interest in returning to competition. "We felt Erwin has paid his dues over the years to develop the sport of MMA in the Philippines, and deserves a title shot right away. We are confident he will put on a show and fight hard," said PXC President, Joey Calvo. According to Tagle, "Since PXC arrived in the Philippines, mixed martial arts elevated to a higher level, and I feel I still have what it takes to represent the nation as a champion. Nothing personal against Ali Cale, but winning the PXC belt is something I am very focused on. I appreciate the opportunity PXC has given me."
Visit www.pxc.com.ph for more updates on the September 1 Fight Card or visit us on Facebook.

GPS Sports Calendar
SU

MO

TU

WE

TH

FR

SA
28

29

30

1

2

3

4
Events for July
1st
No Events
Events for July
2nd
No Events
Events for July
3rd
No Events
Events for July
4th
No Events
5

6

7

8

9

10

11
Events for July
5th
No Events
Events for July
6th
No Events
Events for July
7th
No Events
Events for July
8th
No Events
Events for July
9th
No Events
Events for July
10th
No Events
Events for July
11th
No Events
12

13

14

15

16

17

18
Events for July
12th
No Events
Events for July
13th
No Events
Events for July
14th
No Events
Events for July
15th
No Events
Events for July
16th
No Events
Events for July
17th
No Events
Events for July
18th
No Events
19

20

21

22

23

24

25
Events for July
19th
No Events
Events for July
20th
No Events
Events for July
21st
No Events
Events for July
22nd
No Events
Events for July
23rd
No Events
Events for July
24th
No Events
Events for July
25th
No Events
26

27

28

29

30

31

1
Events for July
26th
No Events
Events for July
27th
No Events
Events for July
28th
No Events
Events for July
29th
No Events
Events for July
30th
No Events
Events for July
31st
No Events
Foody's 5 Fun Facts
St. John's Knight Aarman Sachdev
DID U KNOW?
Since forming the GNYFF in 2009, the league has never gone without a season until 2020. The league announced their plans to cancel the 2020 season amidst the COVID-19 pandemic.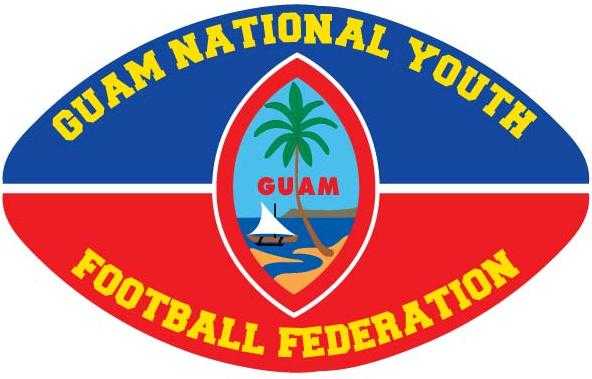 COMING SOON …
ALL SPORTING EVENTS HALTED DUE TO THE CORONAVIRUS ISSUE
QUICK HITS
Former Guam resident and UFC fighter Jon Delos Reyes received his jiu-jitsu black belt in Las Vegas from Professor Raul Jimenez. Congratulations JDR!