[sixcol_five_last]
By Patrick Lujan
He was the Golden Boy of the 1980's who's high school single-season football rushing record still stands today.
He is the record-setting running back that the boys either wanted to be him or hated him and the girls wanted to be with him.
Rob Rodgers was the blue-eyed blonde who was cool as a cat and ran like one, too.
For two seasons, Rodgers electrified the Interscholastic Football League by setting the mark with 1343 yards for the Agat-Santa Rita Knights in 1983/84 and then breaking the 1000-yard mark again for the JFK Islanders in 1984/85.
Since then, only a hand full of running backs just eclipsed the mark or came close, to include FD's Bruce Meno and Xavier Reyes, JFK's Bernard Gines and Erwin Flauta, and Sanchez's Corey Dunlop.
In the Beginning
Rodgers came to Guam as a seven-year-old with his family in 1976 when his father Paul was assigned as a JAG in the U.S. Navy.
"We just got there and we were staying in Mendiola Apartments and three weeks later, Typhoon Pamela hit," Rodgers recalls from his Utah home. "The water was coming in the air conditioner. Me and my brother were sliding down the hallway and thought it was pretty awesome."
After getting out of the Navy, the senior Rodgers opened a law firm on island. Needless to say, the haole family became islanders.
"I became an island kid." Rob would go on to play basketball and soccer in junior high.
He didn't pick up football until his sophomore year at Agat-Santa High School (later named Oceanview High School) after watching his older brother Paul play outside linebacker for the GW Geckos. Reminiscing at the times, Rob says he should've played youth football for the Tamuning Eagles.
"I played flag football, and everyone was saying, 'you're fast, you're fast'. I wanted to play so bad after watching my brother play."
His sophomore year was the first time Agat-Santa Rita had a football team. Then, the IFL was divided into two leagues: small schools (Agat-Santa Rita, Inarajan, Sanchez) and big schools (JFK, GW, GCC).
Year of the Smurfs
It was a fitting team name. Though they were the Knights, the hit cartoon The Smurfs at that time exemplified the southern team. Building the program from scratch and playing in the small school division, the players easily acquired the similarities to the cartoon. During bus rides to and from games, the team always chanted the cartoon theme song: La la, la la la la….Oh, and the same colored uniforms of The Smurfs was just icing on the cake.
"They called me Kill Rob Smurf, I don't know why they called me that. Everybody had a nickname. Roy Castro's brother Gene was the funniest guy in the world. He had a chant after the game and it was never the same. Half the time, there was an 'f' word and no one understood what we were saying."
As for his understanding of the game and the feel of the position, Rodgers acknowledges that his coach Kenny Lujan was instrumental at the new school.
"I gotta give a lot of credit to him because he taught me so much at Agat: running form, getting the hand-off, how to read the defense, keeping your eyes open. He just had a plethora of information…like he played in the pros or something. I learned a lot from him because I didn't play before that."
Junior Year
During the 1983/84 season, the IFL combined all teams into one league, so it was time to play with the big schools. Rodgers smashed the league record for rushing, giving most credit to his 'really fast and strong linemen'.
The Knights would finish a respectable third place behind the unbeaten JFK Islanders and second place GW Geckos. But it was the last game of the season against the Geckos that Rodgers remembers the most.
"That was our Super Bowl…that was our ultimate goal. We had to beat those guys because they were just (not nice)."
And win they did – both scores coming on pass plays and a 14-0 shutout.
"That was the ultimate accomplishment for our team. Beating them was like winning the season for us. Our defense was what won that game."
Again, his most memorable times from a record-breaking season were not about the yards but about his linemen, his defense and a shutout victory over the Geckos.
"That year was an amazing year for me. Even I was kind of glassy-eyed about it. I did break 1000 yards in eight games and ended up with over 1300 in the ten games."
It was 1343 yards to be exact, breaking the record of JFK running back Stu Limehouse, who rushed for 1330 yards in 1974, according to Pacific Daily News archives.
An Easy Decision
After his junior year, his father got a job up north and Rob had to switch schools. His choices were either JFK or GW.
"I picked JFK because they were honorable, class-act players. They didn't talk crap and give cheap shots. GW was the exact opposite back in those days. I guess the gods knew what they were doing because Agat quit right in the middle of the season. I was glad I ended up going to JFK my senior year.
"JFK was awesome. All those guys were amazing, accepting me coming in there. There were players who were playing my position their entire career, but all of them were really nice and accepted me as part of the team. It could've been different."
Things didn't start off so well for the defending champion Islanders, losing their first couple of games of the season.
"We ended up getting our butts kicked at the beginning of the season. We lost the first couple of games and everyone was saying all kinds of crap. Then something clicked and we just beat everybody the last two-thirds of the season…and by the way, we beat GW both games so that was good. They were out for blood, they were like, "We're gonna kill Rob Rodgers'. I could tell."
Rodgers didn't surpass his junior rushing record, but still easily led the league in rushing with 1113 yards for the Islanders, who won eight straight to win their second IFL title after going 10-0 in 1983.
Post-Guam Era
Rodgers would gain a partial football scholarship to Grossmont College in San Diego where he broke his right ankle training for his first college season.
During the injury, Rodgers decided to fulfill his two-year Mormon Mission in New Zealand.
After his mission, he played one season as a walked-on at Dixie College in St. George (UT). That's where he met his wife Tonya. "After we were married for only a few months she got pregnant and I needed to get a job, so you know how life goes."
Rodgers now has five beautiful daughters. The four youngest have formed a musical group called Mandee & the ABC Girls as a way to spread the Mormon message. The oldest daughter Kaydee is in college and is just as musically talented as her younger sisters.
He is also a flight paramedic for Air Methods, Corp., the largest publicly owned emergency medical services helicopter operator in the United States.
Guam in His Heart
Rodgers hasn't been back to Guam since leaving after his senior year in 1985, but he still stays in contact with his Guam friends regularly through Facebook.
"I feel guilty because I really loved living there and I miss it a lot. Time goes by and it's almost 30 years already. We're going to go back soon; we just have to figure out how to do it."
Rodgers says he has a corner in his Utah home devoted to his Guam memoir and he still wears his puka shells from Guam.
"I have stuff that keeps me in the island mode. My wife knows how to make chicken kelaguen. We make it at least once a week.
"Guam has always been in my heart. That's where I grew up. I was there since I was seven. That's been who I am."
************
On picking JFK for his senior season: I respected the players there and I really liked the coach (George Hernandez). I wanted to play for a team that was more honorable.
On his favorite JFK teammates: Angel Bermudez, Bill Bordallo, Ron Raguindin.
On his favorite hangout: The big tree in the court yard…JFK. Hung out mostly with Rick Cruz and Ron Raguindin and other football players. My senior year at JFK I had an old orange Datsun pickup that I'd give friends rides home after school.. and then go surfing at boat basin until football practice.
On his number change from 27 (Agat) to 22 (JFK):  Coach Hernandez did give me the opportunity to pick my number, but I just told him to let everyone else pick their number first. I didn't want to join a new team and take someone's number. I just took # 22 because that was what was left after all the returning players got their old numbers. However, #22 has remained not only my favorite number but my family's favorite number … I fly on a 222 bell helicopter, we've been married 22 years this year. 22 just pops up everywhere in my life.
On facing Ryan Rios (GW '85): That dude hurt me a couple of times. He was a bad dude! He knew how to hurt people. He's a monster.
JFK QB ('84/'85) Bill Bordallo on Rodgers: As a person, I remember him to be very down to earth and approachable…easily one of the most humble superstar athletes I have ever played with. As a player, he was always focused, practiced exactly like he played…no nonsense and always full speed.
He had great balance to go along with his speed so even if you put a good lick on him, if you didn't wrap him up he'd be off to the races. He was a complete back, he blocked as hard as he ran and didn't take plays off. He also had decent hands which always made him a threat coming out of the backfield. There's nothing like being credited for a 50-yard completion on a five-yard swing pass…he was basically a threat to score from anywhere on the field.
Agat-Santa Rita ('83/'84) coach Kenny Lujan on Rodgers: Rogers wasn't a big, bruising back from the south. However, he was quick, agile and elusive once in open field. He was dedicated to learning the position of running back. When I first saw him running laps and conducting wind sprints, I knew he was going to be my work horse. I immediately saw a lot of talent in him and the desire to give his team his all.
Rios on Rodgers:  fast back, well-balanced…played in the era of smashmouth football…hard runner …a Kenny Lujan-type. I say well balanced because I hit him in the backfield on his thigh real square, his legs went up but still landed upright and he ran for a gain. He is still Guam high school folk-lore; the name Rob Rodgers brings back old school football. When legends were being made at each high school, he set the tone.
I see him every time I look at the (1980's) All-Decade team. He is the 80's offensive player and I'm the 80's defensive player so our lives will be linked which is a good thing for me.
Coach Hernandez said this in 1984: There was something special about him. He even laughed at the right jokes.*
NOTES: Told about Bruce Meno later breaking 1000 yards, Rodgers said, "I gotta meet him."….Rob also ran track and played soccer for the undefeated Islanders in 1985. "I regret not playing basketball"…Playing against the Knights in 1984, Rodgers racked up 245 yards and five TD's on only nine carries.
* 1990 PDN article by Richard Martin
[fbshare url="http://www.gspnlive.com/?p=15809″ type="button"][fblike url="http://www.gspnlive.com/?p=15809″ style="standard" showfaces="false" width="450″ verb="like" font="arial"]
[/sixcol_five_last][ubm_premium_banner_rotation banners=46, 44, 14 interval=8 width=120 height=600 orderby=rand]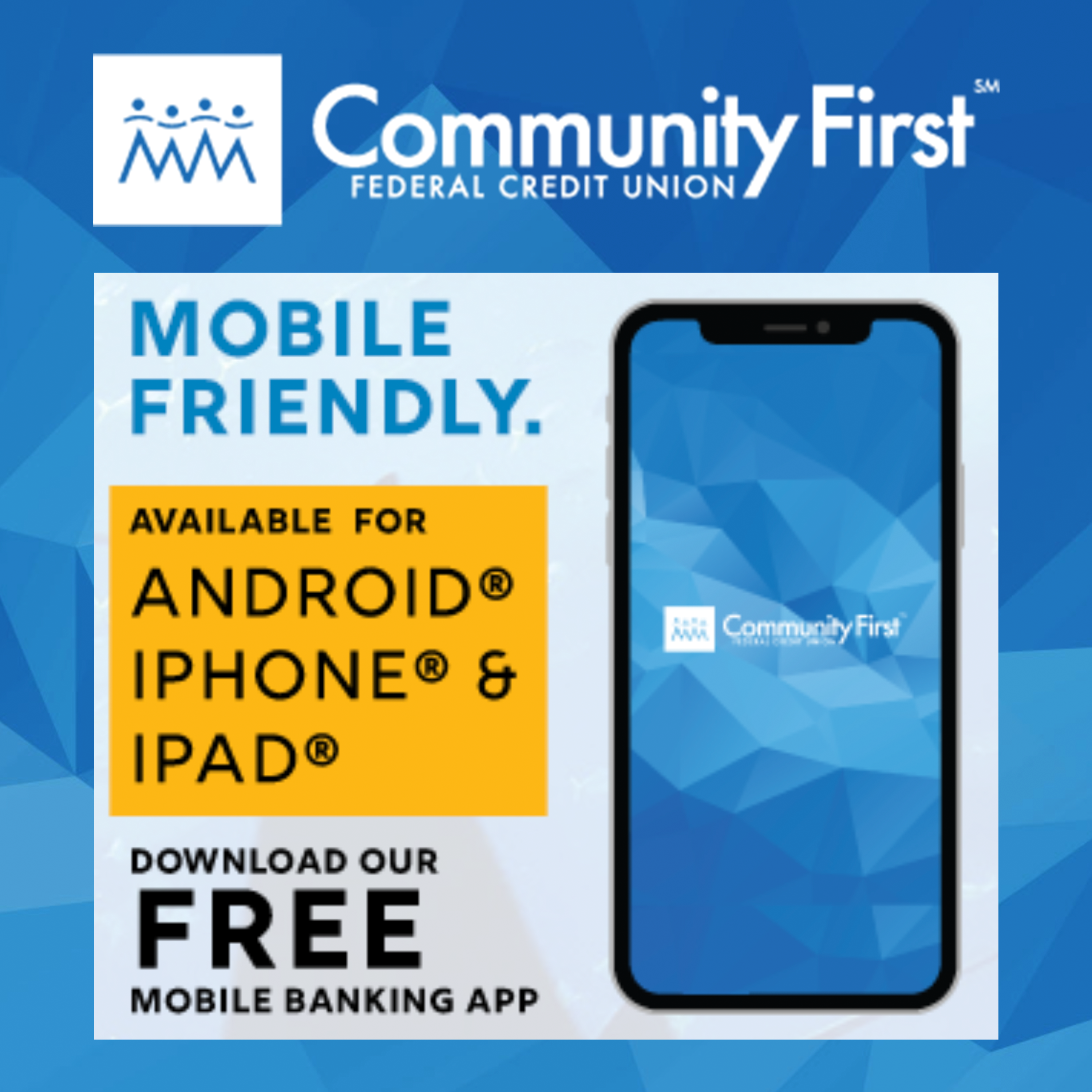 GPS Sports Calendar
SU

MO

TU

WE

TH

FR

SA
Events for November
1st
04:30 PM - 08:00 PM
JFK
05:30 PM - 08:00 PM
Various
05:30 PM - 08:00 PM
Various
Events for December
2nd
09:00 AM - 05:00 PM
FD Phoenix Center
10:00 AM - 03:00 PM
Various
10:00 AM - 04:00 PM
Various
Events for December
3rd
06:00 AM - 08:00 AM
Hilton Hotel
Events for December
4th
04:15 PM - 06:30 PM
Various
04:30 PM - 08:00 PM
GW Field
05:00 PM - 07:00 PM
Okkodo
Events for December
5th
04:00 PM - 06:00 PM
Various
05:00 PM - 08:00 PM
Various
06:00 PM - 08:00 PM
TBA
Events for December
5th
No Events
Events for December
7th
04:00 PM - 06:00 PM
Various
04:15 PM - 06:30 PM
TBA
Events for December
8th
05:00 PM - 08:00 PM
Various
Events for December
9th
Events for December
10th
05:00 AM - 09:00 AM
Skinner's Plaza, Hagatna
09:00 AM - 05:00 PM
UOG Field
Events for December
11th
04:00 PM - 06:00 PM
Father Duenas
04:15 PM - 06:30 PM
Various
Events for December
12th
04:00 PM - 06:00 PM
Various
05:00 PM - 08:00 PM
Various
Events for December
12th
No Events
Events for December
14th
04:00 PM - 06:00 PM
Various
04:15 PM - 08:00 PM
TBA
Events for December
15th
05:00 PM - 08:00 PM
Various
05:30 PM - 09:00 PM
TBA
Events for December
16th
08:00 AM - 04:00 PM
10:00 AM - 03:00 PM
Various
10:00 AM - 04:00 PM
Various
Events for December
16th
No Events
Events for December
18th
04:30 PM - 06:00 PM
Harvest Christian Academy
Events for December
19th
04:00 PM - 06:00 PM
Various
05:00 PM - 08:00 PM
Various
Events for December
19th
No Events
Events for December
21st
04:00 PM - 06:00 PM
TBA
Events for December
22nd
05:00 PM - 08:00 PM
Various
Events for December
23rd
10:00 AM - 04:00 PM
Various
04:00 PM - 10:00 PM
Okkodo
Events for December
23rd
No Events
Events for December
24th
No Events
Events for December
25th
No Events
Events for December
27th
05:30 PM - 07:00 PM
TBA
Events for December
27th
No Events
Events for December
29th
05:30 PM - 09:00 PM
TBA
Events for December
29th
No Events
31

1

2

3

4

5

6
Events for December
30th
No Events