[sixcol_five_last]
By Regina Shiroma
Penned as one of the hardest courses this season, the Harvest course proved its rigor as a few of the runners could not finish the race due to exhaustion. Nonetheless, those who did make it through the course came back drenched in mud and sweat. The Harvest Christian Academy Eagles took on the Okkodo Bulldogs, taking the boys division 19-36 and the girls division 17-42.
The 2.9-mile course consisted of many twists and turns around the school soccer field, gymnasium, and even stretched out to the road. Though this course was shorter that the usual 3.1-mile races, the terrain made it more difficult for runners to finish under their usual times.
Harvest head coach, Jared Baldwin, who set up the course, explains the type of ground runners have to race through.
"The back course is really muddy, a little off-road, a real difficult, technical course. We figure it gives the kids a variety. Every school does it different and running around a campus is already difficult enough to try and find three miles. So we took a bulldozer and cut a trail through the boonies and made it more of an off-road, figured that would give them more variety. Players come here to run, teams come to run and its better for them. It gives them more experience."
"It was difficult at first because it was shocking, I thought it would be a little mud, but it was a swamp," said Okkodo's Mark Yoshida, who came in second overall with a time of 20 minutes and 24 seconds.
Harvest's Kana Day met her personal goal by coming in first in the girls division, clocking in a time of 26 minutes and 32 seconds.
"It's always hard, but today seemed super hard because of the weather, but we all pushed it, everybody did really well," said Day.
Having the home field advantage for the hardest course thus far gives the Eagles some edge when it comes to their home games.
"We're conditioned for it, so I think it's a pretty good advantage," continued Day.
Eagles Kyle Sutherfield finished first overall with a time of 20 minutes and five seconds. The swamp took it easy on runners as the water rose to below their knees versus the usual level that rests above their knees.
"The course was pretty dry, drier than usual, it's usually knee-deep on the back end, usually we're doing high-knees to get through there," said Sutherfield.
"Everybody did really good, Okkodo included, their guys kept a really good pace."
Final Results
Varsity Male 5000 Meter Run
====================================================================
Name                  Yr Team                      Time   Pts
——————————————————————–
1 Kyle Sutherland       12 Harvest Christian Ac     20:05     1
2 Mark Yoshida             Okkodu High School       20:24     2
3 Benjamin Middlebrooke 11 Harvest Christian Ac     20:48     3
4 Jason Fisico             Harvest Christian Ac     21:07     4
5 Andrew Balwin            Harvest Christian Ac     22:37     5
6 Michael Thornton         Harvest Christian Ac     23:24     6
7 Bucclat Takashi          Okkodu High School       23:34     7
8 Joshua Ballon            Okkodu High School       23:55     8
9 Ian Entilla              Okkodu High School       24:17     9
10 Paul Olandez             Okkodu High School       24:34    10
11 Jonah Buensuceso         Okkodu High School       24:57    11
12 Aaron Blaz               Okkodu High School       25:14    12
13 Gryker Garcia            Okkodu High School       25:28    —
14 Kurt Almoite             Okkodu High School       25:46    —
15 Joel Oyardo              Okkodu High School       25:53    —
16 Yves Macalino            Okkodu High School       25:53    —
17 Ronald Marfega           Okkodu High School       26:12    —
18 Jonathan Manglona        Okkodu High School       26:23    —
19 Anthony Camacho          Okkodu High School       26:37    —
20 Jeremy Del Castillo      Okkodu High School       26:40    —
21 Micheal Hallers          Okkodu High School       26:46    —
22 Alex Diego               Okkodu High School       26:54    —
23 Arkal Rodriguez          Okkodu High School       27:08    —
24 Ryo Sakane               Harvest Christian Ac     27:14    13
25 Miguel Cordero           Harvest Christian Ac     27:15    14
26 John Yutuc               Okkodu High School       27:27    —
27 Alan Feng             10 Harvest Christian Ac     28:23    —
28 Anthony Chargualaf    11 Harvest Christian Ac     28:48    —
29 Yzaack Pecson            Harvest Christian Ac     29:04    —
30 Josiah Lanuza            Harvest Christian Ac     30:31    —
31 Bryan Alon               Okkodu High School       30:40    —
32 Zachary Cejoco           Okkodu High School       30:40    —
33 Mark Sazon               Okkodu High School       32:05    —
34 Joseph Munoz             Okkodu High School       32:20    —
35 Ryan Mercado             Okkodu High School       33:16    —
36 Bryce Collier         11 Harvest Christian Ac     34:08    —
37 Joshua Manglona          Okkodu High School       34:24    —
38 Kristian Sadorra         Okkodu High School       37:15    —
Varsity Male 5000 Meter Run Team Scores
====================================================================
Team                   Pts     1    2    3    4    5   (6)  (7)
====================================================================
1 Harvest Christian Ac   19      1    3    4    5    6   13   14
Total Time: 1:48:01      Average: 21:36.20      1-5 Split: 3:19
2 Okkodu High School     36      2    7    8    9   10   11   12
Total Time: 1:56:44      Average: 23:20.80      1-5 Split: 4:10
Varsity Female 5000 Meter Run
====================================================================
Name                  Yr Team                      Time   Pts
——————————————————————–
1 Kana Day              10 Harvest Christian Ac     26:32     1
2 Domni Prudente        10 Harvest Christian Ac     26:48     2
3 Andraya Quiambao       9 Harvest Christian Ac     27:41     3
4 Nikki Del Castillo       Okkodu High School       29:14     4
5 Kristian Bower        10 Harvest Christian Ac     29:27     5
6 Kotoha Nakamura       10 Harvest Christian Ac     29:29     6
7 RiAe Ahn              10 Harvest Christian Ac     32:04     7
8 Triziah Calingo          Okkodu High School       33:12     8
9 Alexyne Tiro             Okkodu High School       33:47     9
10 Samatha Ramirez          Okkodu High School       36:05    10
11 Dominique Lacoste        Okkodu High School       36:16    11
12 Vanessa Larora           Okkodu High School       37:00    12
Varsity Female 5000 Meter Run Team Scores
====================================================================
Team                   Pts     1    2    3    4    5   (6)  (7)
====================================================================
1 Harvest Christian Ac   17      1    2    3    5    6    7    –
Total Time: 2:19:57      Average: 27:59.40      1-5 Split: 2:57
2 Okkodu High School     42      4    8    9   10   11   12    –
Total Time: 2:48:34      Average: 33:42.80      1-5 Split: 7:02
Varsity Male 5000 Meter Run
====================================================================
Name                  Yr Team                      Time   Pts
——————————————————————–
1 Jaden Pangelinan      11 Father Duenas            19:21     1
2 Andrew Panaranda         Simon Sanchez High S     19:39     2
3 Shayne Aricayos       11 Father Duenas            20:03     3
4 Aaron Arriola         12 Father Duenas            20:54     4
5 Zebediah Martin       12 Father Duenas            20:59     5
6 Darren Miguel         12 Father Duenas            21:05     6
7 Bleu Perez            11 Father Duenas            21:19     7
8 Kaiser Fernandez      12 Simon Sanchez High S     21:28     8
9 Ginga Ikeda           10 Father Duenas            21:31     9
10 Tristan Paulino       10 Father Duenas            22:05    —
11 Andrew Bernda          9 Simon Sanchez High S     22:06    10
12 Jeffrey Ochavillo        Father Duenas            22:11    —
13 Anthony Ermitano         Father Duenas            22:38    —
14 Jace Santos            9 Father Duenas            22:43    —
15 Richard Bahuyut       12 Simon Sanchez High S     22:57    11
16 Nikko Capati             Simon Sanchez High S     23:03    12
17 Andrew Ermitano          Father Duenas            23:08    —
18 Yerny Florendo           Father Duenas            23:10    —
19 Samuel Concepcion        Father Duenas            23:12    —
20 Tristan Magdalera     11 Father Duenas            23:29    —
21 Marc Gombiao          12 Simon Sanchez High S     23:42    13
22 Lucas Martin          10 Father Duenas            23:43    —
23 Corey Duenas          10 Father Duenas            23:50    —
24 Jay Milan             10 Father Duenas            23:53    —
25 Christian Delgado     12 Father Duenas            24:04    —
26 Timothy Torres           Simon Sanchez High S     24:18    14
27 Donovan Alger            Simon Sanchez High S     24:25    —
28 Corey Ayuyu              Father Duenas            24:39    —
29 Charles Roque            Simon Sanchez High S     24:47    —
30 Adrian Manzana           Simon Sanchez High S     25:00    —
31 Alex Gueqero             Simon Sanchez High S     25:10    —
32 Kyle Muna                Simon Sanchez High S     25:24    —
33 Jarren Bautista          Father Duenas            26:01    —
34 Jared Pangindian      11 Father Duenas            26:05    —
35 David Santos          11 Father Duenas            26:06    —
36 Nathaniel Santos       9 Father Duenas            26:13    —
37 Jude San Nicolas      10 Father Duenas            28:06    —
38 Curtis Arahzaso          Simon Sanchez High S     31:52    —
Varsity Male 5000 Meter Run Team Scores
====================================================================
Team                   Pts     1    2    3    4    5   (6)  (7)
====================================================================
1 Father Duenas          19      1    3    4    5    6    7    9
Total Time: 1:42:22      Average: 20:28.40      1-5 Split: 1:44
2 Simon Sanchez High S   43      2    8   10   11   12   13   14
Total Time: 1:49:13      Average: 21:50.60      1-5 Split: 3:24
Varsity Female 5000 Meter Run
====================================================================
Name                  Yr Team                      Time   Pts
——————————————————————–
1 Rizzie Ubaldo         12 Simon Sanchez High S     23:34    —
2 Mia Aquino               Simon Sanchez High S     25:00    —
3 Eliana Koshiba           Academy of Our Lady      25:15     1
4 Jodi Tumaneng         12 Simon Sanchez High S     26:25    —
5 Samantha Uncangco        Academy of Our Lady      27:07     2
6 Roche Selguera           Academy of Our Lady      28:07     3
7 Jonelle Sayama           Academy of Our Lady      28:09     4
8 Maurissa Sayama          Academy of Our Lady      29:56     5
9 Meghan Chico             Academy of Our Lady      30:45     6
10 Littaney DeleonGuerre    Simon Sanchez High S     33:39    —
Varsity Female 5000 Meter Run Team Scores
====================================================================
Team                   Pts     1    2    3    4    5   (6)  (7)
====================================================================
1 Academy of Our Lady    15      1    2    3    4    5    6    –
Total Time: 2:18:34      Average: 27:42.80      1-5 Split: 4:41
Varsity Male 5000 Meter Run
====================================================================
Name                  Yr Team                      Time   Pts
——————————————————————–
1 Aaron Whitaker        12 Guam High School      19:51.00     1
2 Joseph Cook           10 Guam High School      20:00.00     2
3 Levi Atkinson            George Washington Hi  20:01.00     3
4 Tyler Thorne          10 Guam High School      20:25.00     4
5 Michael Blas             George Washington Hi  20:45.00     5
6 Austin Mendiola          George Washington Hi  20:56.00     6
7 Joseph Mull           10 Guam High School      21:32.00     7
8 Brandon Unpingco         George Washington Hi  21:53.00     8
9 Benjamin Bloom        12 Guam High School      22:01.00     9
10 Michael Mendiola         George Washington Hi  22:02.00    10
11 Cameron Crochet       10 Guam High School      22:03.00    11
12 Anthony Sorto         10 Guam High School      22:12.00    12
13 Chad Faustino            George Washington Hi  22:45.00    13
14 Brenden Moore         11 Guam High School      22:52.00    —
15 Jake Harrold             Guam High School      22:53.00    —
16 Cameron Dudkiewicz       George Washington Hi  23:03.00    14
17 Ray Dionisio             George Washington Hi  24:51.00    —
18 Paul Tominez           9 Guam High School      24:52.00    —
19 Ryan Torres              Guam High School      25:38.00    —
20 Davis Peters          12 Guam High School      25:51.00    —
21 Christian Fail           Guam High School      25:53.00    —
22 Brendan Haight           Guam High School      29:04.00    —
23 Edward Suarez            George Washington Hi  29:09.00    —
24 Joseph Babauta           George Washington Hi  29:34.00    —
Varsity Male 5000 Meter Run Team Scores
====================================================================
Team                   Pts     1    2    3    4    5   (6)  (7)
====================================================================
1 Guam High School       23      1    2    4    7    9   11   12
Total Time: 1:43:49      Average: 20:45.80      1-5 Split: 2:10
2 George Washington Hi   32      3    5    6    8   10   13   14
Total Time: 1:45:37      Average: 21:07.40      1-5 Split: 2:01
Varsity Female 5000 Meter Run
====================================================================
Name                  Yr Team                      Time   Pts
——————————————————————–
1 Alison Bowman            Guam High School      22:58.00     1
2 Emma Martin            9 Guam High School      23:25.00     2
3 Isabella Oveido       12 Guam High School      23:45.00     3
4 Raven Aguon              George Washington Hi  24:30.00     4
5 Jeashalyn Fejerang       George Washington Hi  24:35.00     5
6 Francesca Pangelinan     George Washington Hi  25:10.00     6
7 Quincy Tougher           Guam High School      25:30.00     7
8 Alexandria Daughtry      George Washington Hi  26:24.00     8
9 Loren Magante         11 Guam High School      27:01.00     9
10 Gabriele Pate            Guam High School      27:19.00    10
11 Amanda Cruz              George Washington Hi  29:28.00    11
12 Christina Francisco   10 Guam High School      29:45.00    12
13 Nicoe Valencia           Guam High School      30:15.00    —
14 Brittany Tominez      12 Guam High School      30:50.00    —
15 Nicole Ericsso           George Washington Hi  31:08.00    13
16 Tiahna Diaz              George Washington Hi  32:54.00    14
17 Marisa Verhulst          Guam High School      40:36.00    —
Varsity Female 5000 Meter Run Team Scores
====================================================================
Team                   Pts     1    2    3    4    5   (6)  (7)
====================================================================
1 Guam High School       22      1    2    3    7    9   10   12
Total Time: 2:02:39      Average: 24:31.80      1-5 Split: 4:03
2 George Washington Hi   34      4    5    6    8   11   13   14
Total Time: 2:10:07      Average: 26:01.40      1-5 Split: 4:58
[/sixcol_five_last][ubm_premium_banner_rotation banners=46, 38, 16 interval=8 width=120 height=600 orderby=rand]
[fbshare url=" http://www.gspnlive.com/?p= 16108″ type="button"][fblike url=" http://www.gspnlive.com/?p= 16108″ style="standard" showfaces="false" width="450″ verb="like" font="arial"]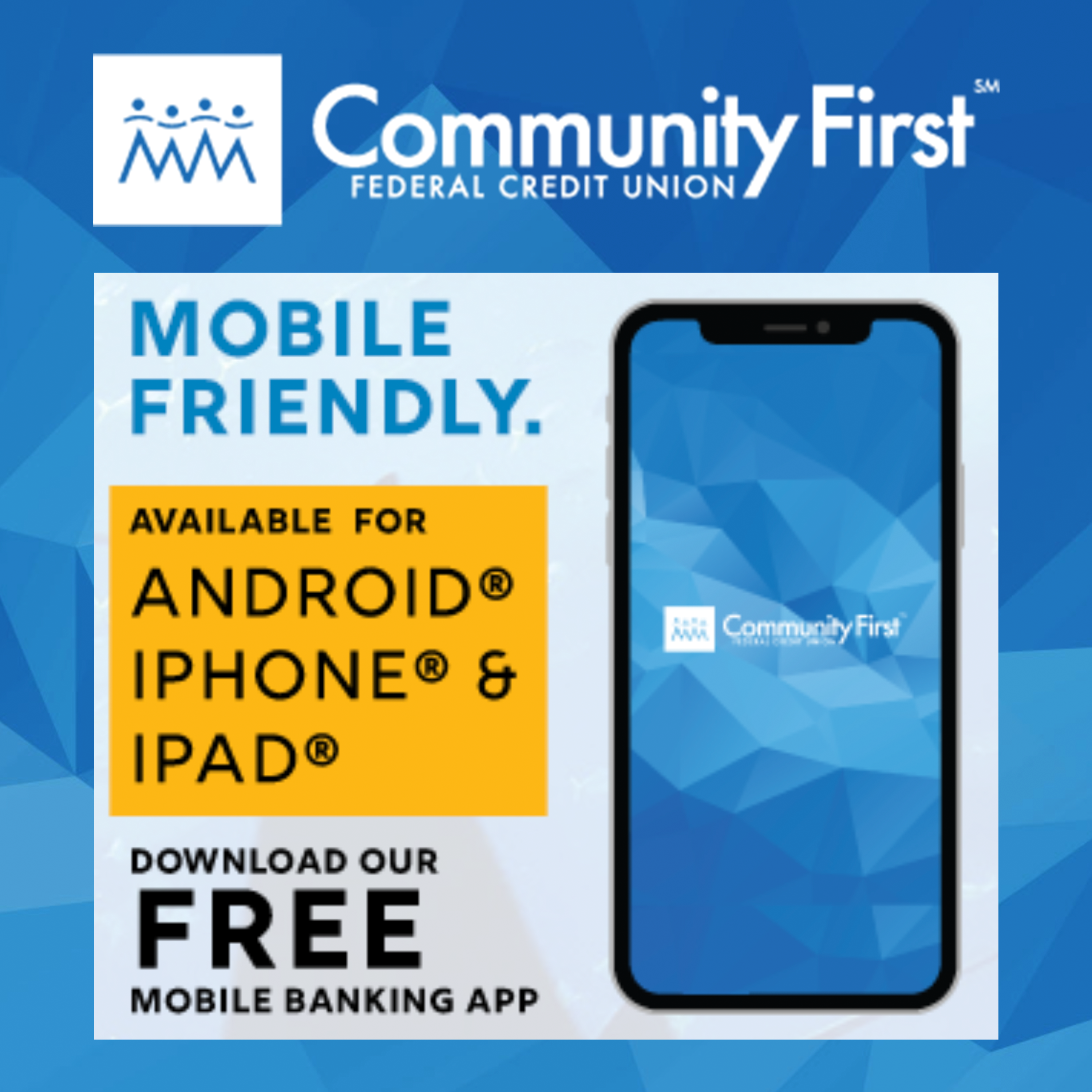 GPS Sports Calendar
SU

MO

TU

WE

TH

FR

SA
Events for November
1st
04:30 PM - 06:00 PM
Various
05:30 PM - 09:00 PM
Various
05:30 PM - 08:30 PM
Okkodo
Events for December
2nd
06:00 PM - 08:00 PM
TBA
Events for December
3rd
06:00 AM - 09:00 AM
Angel Santos Park
09:00 AM - 04:30 PM
UOG Field
09:00 PM - 12:00 PM
MOA Arena
Events for December
3rd
No Events
Events for December
5th
04:00 PM - 06:00 PM
Various
05:30 PM - 09:00 PM
Various
06:30 PM - 09:00 PM
UOG Calvo Field House
Events for December
6th
05:30 PM - 08:30 PM
GW Field
06:00 PM - 08:00 PM
TBA
Events for December
7th
04:00 PM - 06:00 PM
Various
05:30 PM - 08:30 PM
Various
06:30 PM - 09:00 PM
UOG Calvo Field House
Events for December
7th
No Events
Events for December
9th
04:30 PM - 06:00 PM
Two Lovers Road
04:30 PM - 08:00 PM
GW Field
05:30 PM - 09:00 PM
TBA
Events for December
10th
06:00 AM - 08:00 AM
Umatac
09:00 AM - 12:00 PM
GW Field
Events for December
10th
No Events
Events for December
12th
04:00 PM - 06:00 PM
Various
05:30 PM - 09:00 PM
TBA
Events for December
13th
04:00 PM - 09:00 PM
Guam High
04:30 PM - 06:30 PM
Academy
05:30 PM - 09:00 PM
Various
Events for December
14th
04:00 PM - 06:00 PM
Various
05:30 PM - 08:30 PM
GW Field
Events for December
14th
No Events
Events for December
15th
No Events
Events for December
17th
04:00 PM - 08:00 PM
GW Field
18

19

20

21

22

23

24
Events for December
17th
No Events
Events for December
18th
No Events
Events for December
19th
No Events
Events for December
20th
No Events
Events for December
21st
No Events
Events for December
22nd
No Events
Events for December
23rd
No Events
25

26

27

28

29

30

31
Events for December
24th
No Events
Events for December
25th
No Events
Events for December
26th
No Events
Events for December
27th
No Events
Events for December
28th
No Events
Events for December
29th
No Events
Events for December
30th
No Events
1

2

3

4

5

6

7