[sixcol_five_last]
By Robert Balajadia
2004 – 59, 1995 – 55
William Stinnett and the Class of 2004 will make their second trip to the Alumni Tournament finals after escaping the Class of '95 and E.J. Calvo with a 59-55 win.  Stinnett had a monstrous 35-point outing while Calvo netted 26 points in the semifinals loss.
Calvo was given the opportunity to tie the game after getting fouled by Stinnett at the three-point line with his team down 57-54 with less than 10 seconds left on the clock.  Stinnett immediately reacted in disagreement with the call but lined up to watch Calvo possibly tie the game.
"I was just thinking 'not again.'  We battle every year and we always get this far and it's like fluke or bad call that turns the game around so I was looking back on the past years and was just thinking, 'shoot, not again," stated Stinnett on the last seconds of the game.
Calvo had hit huge shots for '95 to keep them in the game, including a leaning bank shot three-pointer to tie the game at 46, but the first free throw clanked off the back rim and gravitated away from the basket which denied any chance of tying the game at the line.
Calvo made his second free throw but intentionally missed his third to try and give '95 a fighting chance on the rebound but '04 recovered the ball and dished the it to Stinnett, who got fouled and sealed the game at the free throw line.
'04 led 28-20 at halftime and for majority of the second half before Calvo and Jay Leon Guerrero netted back-to-back three pointers to pull his squad within a single possession, 40-38.  '95's Bruce Meno tied the game at 40 with an and-one lay-up but '95 did not take their first lead of the second half until a two-point shot from Laurence Fejeran.
Stinnett responded with a quick four points to retake the lead but Leon Guerrero converted on a difficult and-one play to give '95 the two point lead, 49-47. '04's Ricky Hernandez responded immediately with a three-pointer with a defender draped all over him to give his team back the lead at 50-49.
Calvo managed to strip Stinnett in the closing minutes of the game with his team up 53-52 but '04's Matt Leon Guerrero stole it right back while calling a time out.  The ensuing possession allowed Stinnett to get in the lane and toss in a floater plus a foul, giving '04 the definitive 57-53 lead.  Calvo was then fouled by Stinnett but could not convert all three free throws.
2004 played the first game of the day with their opponent still undecided between 2006 vs. 1999.  Stinnett responded prior to that game with, "The last time we went to the championship we lost to '91 but this is the first time our guys have been back so we have a complete team again.  Hopefully we get 2006 because I want to play them."
Hernandez had 17 points for '04, including a couple of clutch baskets while Fejeran chipped in 11 points for '95.
2006 – 57, 1999 – 50
For the third straight year the Class of 2006 will be playing in the Alumni Tournament championship game, going for their fifth Alumni Title in six years.  Brian Aflague led '06 with 16 points while his team never trailed in the second half.  Teammate Julius Yu had 13 points while Matt Acda and Will Valencia had 16 points for '99.
'99 trailed just 25-22 at halftime but Aflague and Yu kept the defense of '99 busy with momentum killing three pointers and inside passes to post players Rob Leon Guerrero, Pascual Artero, and T.J. Balajadia who converted the east baskets.
The closest '99 got in the second half was 37-34 after a couple of buckets from Acda and teammate Johnny Holbrom but Yu danced around the defense before hitting his second three of the evening to extend the lead 40-34.  '06 then went on a 13-4 run to extend the lead 53-38 before allowing their second unit to close out the game.
Things got exciting in the final minute with '99 getting east buckets from Valencia, Holbrom, and Acda to cut the lead 57-46.  Holbrom then pulled up at the three-point line over two defenders, sinking the shot while getting fouled to trim the lead 57-50.
However, '06 managed to hold on to the win and will face Stinnett and '04 in the Championship game Tuesday night.
Aflague gave his team a pep talk before the game against '99 saying, "We have each others back.  This team is an older team and have been through more than us but these guys are going to come out even stronger knowing that we're defending champs.  We can't take anyone lightly no matter how many championships we've won.  We have mad respect for everyone."
2006 will play 2004 Tuesday night at 7 p.m. in the Championship game to conclude the 2013 FD Alumni Basketball Tournament.
[fbshare url="http://www.gspnlive.com/basketball/06-to-play-04-in-alumni-finals/" type="button"] [fblike url="http://www.gspnlive.com/basketball/06-to-play-04-in-alumni-finals/" style="standard" showfaces="false" width="450″ verb="like" font="arial"]
[/sixcol_five_last][useful_banner_manager_banner_rotation banners=53, 69, 38 interval=8 width=120 height=600 orderby=rand]

Foody's Fun Facts
ISA Softball Champion Cougars
DID U KNOW?
Four of the six starters on the 2020 Middle School Volleyball Champion Untalan Wildcats met for the first time since winning a title together as the Tiyan Titans took on the Okkodo Bulldogs in the first game of the ISA Boys Volleyball Season. (#7 Samuel Carino, #9 Lance Mupas, #15 Nicholas Santos, #17 Nash Ericsson)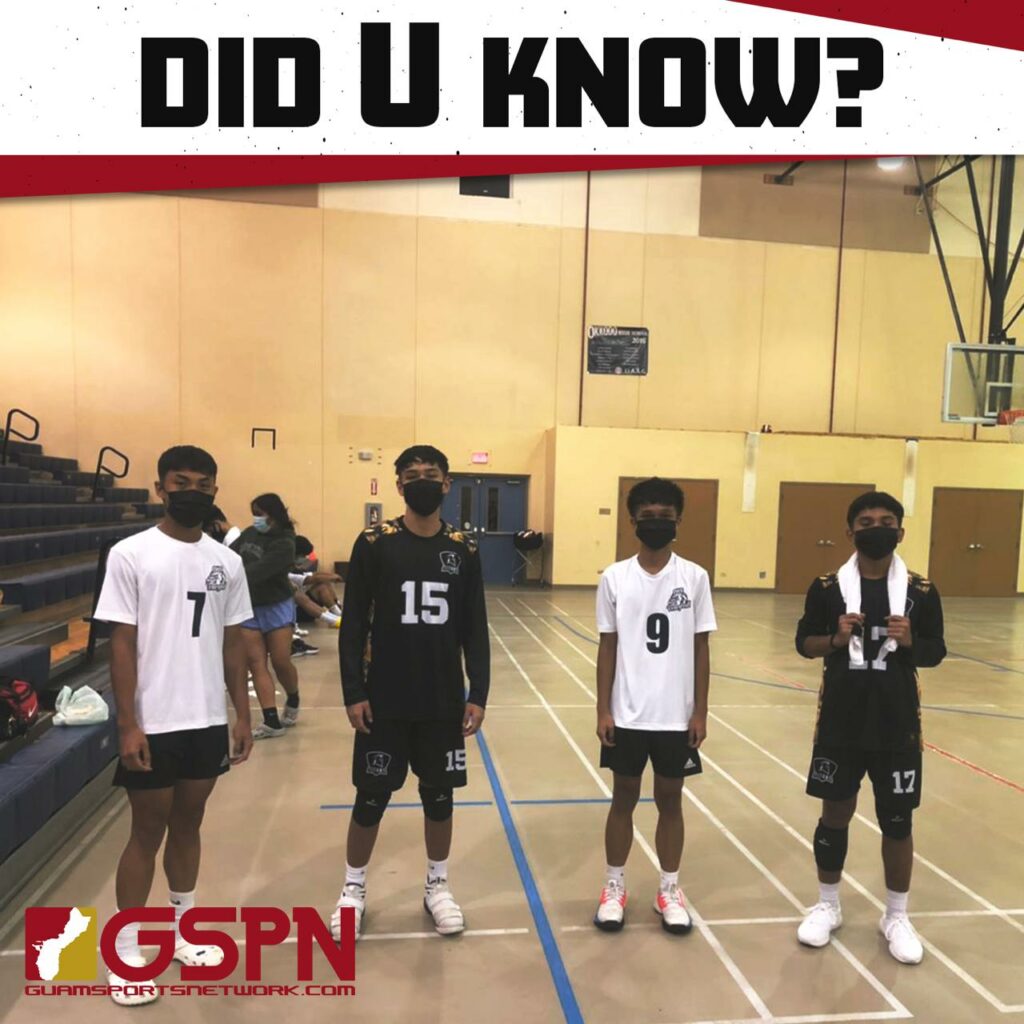 COMING SOON …
ISA Girls & Boys Volleyball
IIAAG Beach Volleyball
ISA/IIAAG Cross Country
ISA/IIAAG Tennis
QUICK HITS
Pro rugger Zach Pangelinan suffered a leg injury on his way to a try in the Houston SaberCats match vs. the L.A. Giltinis on Saturday in Major League Rugby action. The 32-year-old fullback in his fourth year with Houston is recovering and said he will be back on the pitch soon.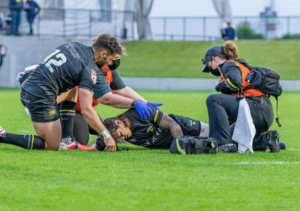 ——————————————————–
Free agency signing: Jamal Agnew joins the Jacksonville Jaguars on a reported 3-year, $21 million contract.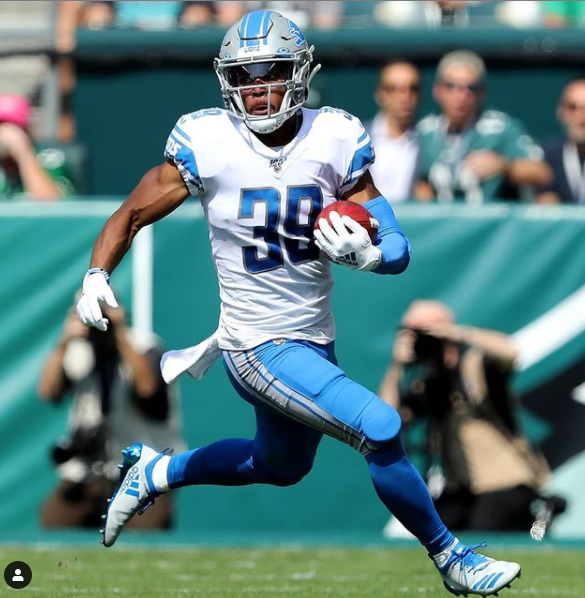 ——————————————————–
Roque Martinez will face off against Josh Parisian on June 19th!