Guam High School, Father Duenas and Academy participated this year in the Far Easr Cross Country competition against schools from Japan & Korea.
"Our Guam runners did good in spite of the thick fog & cold weather – we all finished and most if not all did better than last year," said parent chaperone Joyce Sayama.
The Day 1 individual race was ar Camp Fuji Marine Base while the Day 2 Relay Race was at the Atsugi Naval Air Station Golf Course.
Individual Race Rank for Guam Teams 
(boys out of 82 runners)
Jaden Pangelinan – Senior FD #25 (19:44) – 3rd FECC
Tyler Thorne – Guam High #29 (19:54)
Nathan Abril -Senior  FD #36 (20:18) – 1st FECC
Shayne Aricayos – Senior FD #41 (20:30) – 2nd FECC
Bleu Perez – Senior FD #48 (20:45) – 1st FECC
Wayne Owen – Guam High #50 (20:50)
Brandon Flores – Junior FD#53 (21:00) – 1st FECC
Zachary Phillips – Guam High #56 (21:14)
Jacob Harrold – Guam High #63 (21:44)
Jacen Blackburn – Guam  High #64 (21:53)
(girls – out of 79 runners)
Emma Martin – Senior Guam High #18 (23:14)
Lisa Oveido – Guam High #50 (25:46)
Eliana Koshiba-Panuelo – Sophomore AOLG #51 (25:47) – 2nd FECC
Alette McGuire – GH#60 (26:27)
Loren Magante – Senior GH#66 (26:57)
Heather Bossart – GH#68 (26:58)
Jonelle Sayama – Sophomore AOLG#72 (27:59) – 2nd FECC
Angelyn Sy – Sophomore AOLG#74 (28:10) – 1st FECC
Meghan Chico -Senior AOLG #77 (29:15) – 2nd FECC
Arisa Barcinas – Sophomore AOLG #78 (30:05) – 1st FECC
Sayama was a parent chaperone for FD/AOLG along with Ms. Elfrieda Koshiba. Coaches Brian Galang, Napu Castro and Joe Taitano were on hand for their teams as well as FD Administrator Tony Thompson.
[fbshare url="http://www.gspnlive.com/runningtrack/2013-far-east-cross-country/" type="button"][fblike url="http://www.gspnlive.com/runningtrack/2013-far-east-cross-country/" style="standard" showfaces="false" width="450″ verb="like" font="arial"]

National Guard Athletes
Scott Eclavea
Scott Eclavea is a jiu-jitsu black belt and an accomplished MMA fighter. The Guard has given him an outlet in combatives to display his martial art skills, where he's become a head instructor for that program. Eclavea has served since coming out of high school and the Guard has only changed his life for the better.
COMING SOON …
LIVE FOOTBALL ON GSPN
FD vs. JFK (Saturday 7 pm)
GSPN Preseason Basketball Tournament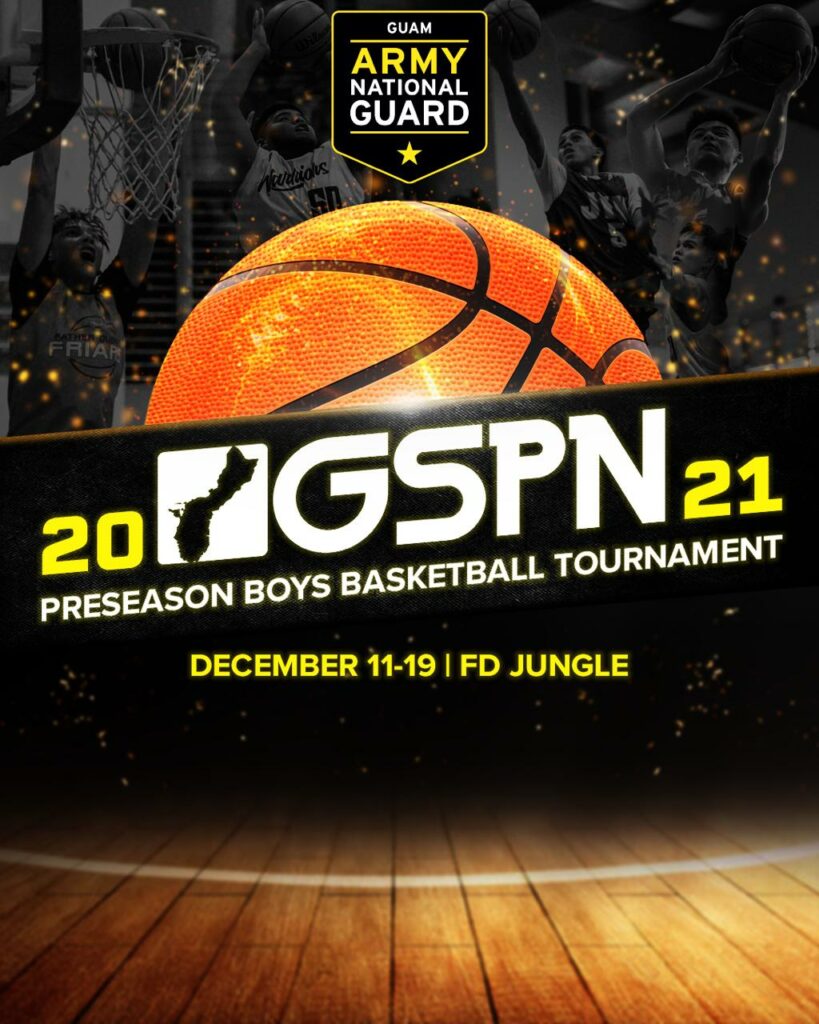 QUICK HITS
Pat Taitano and Rich Abiador, teammates on the 1995 SPG volleyball team, have led their high school girls volleyball teams to the Washington State Championships in Yakima, Wa.
Taitano coaches Mt. Rainier High while Abiador leads North Creek High.
There for support is Dr. Mark Perez, a health professor at Central Washington University and a former UOG volleyball player.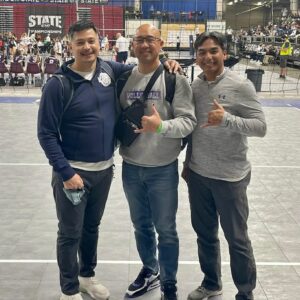 ——————————————–
Guam has recently lost two former star athletes.
– former national volleyball player Larry Gamboa
– former GW Geckos running back Joe 'Pit Bull' Leon Guerrero
May they both rest in peace.