[sixcol_five_last]
PRESS RELEASE – Edgar Caper is making his presence felt in the senior bowling scene as he climbed from 9th position to capture his second title of 2013 Sunday by edging former titleholder Jimmy Pinaula 201-193 plus handicap.
Newcomer Rick Ada Sr. in only his second tournament led the qualifying rounds with a 210 average heading into the shoot-out portion of tournament. Caper began his title run by slipping by 10th seed Manny Torre and 8th seed Terry Roberto. Meantime 6th seed Bal Perez outgunned 7th seed Dave Fejeran and 5th seed newcomer Thelma Arriola.
In the quarterfinal round Caper continued his quest by upsetting 3rd seed veteran Rudy Palaganas. A missed spare stopped Bal Perez in the other match that handed 4th seed grand senior Ben San Agustin a spot in the semi-finals.
Caper again came through by upsetting top seed Ada 243-186 with handicap while 2nd seed Pinaula stopped San Agustin's run 181-150 plus handicap.
The finals was a tight match until a solid hit in the eight frame left a wide split for Pinaula that opened the door for Caper to win the April Senior Bowler of the Month.
The next senior monthly bowling tournament will be Sunday, May 26 at 11AM at Central Lanes. This handicapped senior bowling event is open to all bowlers aged 50 and above or will be 50 by December 31st of this year.
[/sixcol_five_last][useful_banner_manager_banner_rotation banners=69, 68, 38, 53 interval=8 width=120 height=600 orderby=rand]

National Guard Athletes
Scott Eclavea
Scott Eclavea is a jiu-jitsu black belt and an accomplished MMA fighter. The Guard has given him an outlet in combatives to display his martial art skills, where he's become a head instructor for that program. Eclavea has served since coming out of high school and the Guard has only changed his life for the better.
COMING SOON …
LIVE FOOTBALL ON GSPN
FD vs. JFK (Saturday 7 pm)
GSPN Preseason Basketball Tournament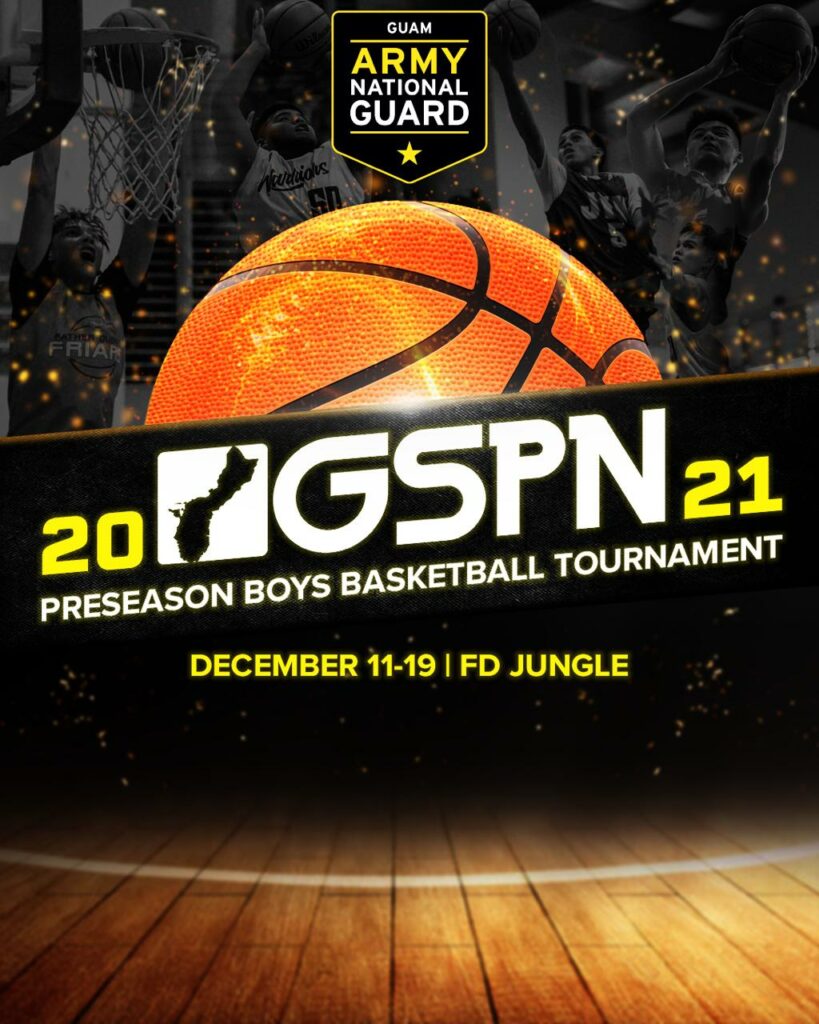 QUICK HITS
Pat Taitano and Rich Abiador, teammates on the 1995 SPG volleyball team, have led their high school girls volleyball teams to the Washington State Championships in Yakima, Wa.
Taitano coaches Mt. Rainier High while Abiador leads North Creek High.
There for support is Dr. Mark Perez, a health professor at Central Washington University and a former UOG volleyball player.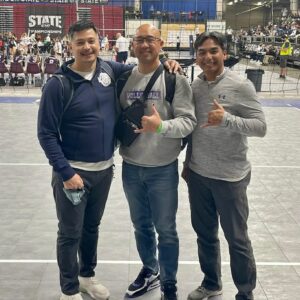 ——————————————–
Guam has recently lost two former star athletes.
– former national volleyball player Larry Gamboa
– former GW Geckos running back Joe 'Pit Bull' Leon Guerrero
May they both rest in peace.