[sixcol_five_last]
By Robert Balajadia
Last year's IIAAG football championship game between the Sanchez Sharks and GW Geckos ended in a shootout with the Sharks getting their first title since 2008.
The rematch in the 2013 finals was the exact opposite.
The Sharks used a balanced offense and stingy defense to shut out the Geckos 20-0 in the title game at the Okkodo Field Saturday night. The Sharks football championship repeat has not been done since the GW Geckos 2004,05, and 06 consecutive titles.
Sanchez had to forfeit their first game of the season against the Guam High Panthers due to insufficient players, but they have not lost to anyone they have lined up against on the field.
"We just needed for everyone to come out, do their job, and learn their responsibilities, a lot of learning," stated coach Naholowaa on seeing his team grow from week one. When asked about repeating as champs Jimmy stated, "I've been there, done that, but it's the players who are the ones who earned and worked for it."
Sharks quarterback Shawn Dumanal was awarded the GSPN Player of the Game after tossing a touchdown pass while also getting two defensive interceptions. A few key runs and timely conversions went a long way in the Sharks steady offense.
"All of us grew up playing together in the outside leagues so I had a feeling we would make it to the top our junior and senior year. It feels great after we put in all that work for the past three years with the guys and it's just unexplainable," responded Dumanal when asked about repeating as champs.
It's been a great month of October for Sharks All-Island running back Daniel Cruz as he's scored a touchdown in every game since the Sharks and Geckos previous regular season meeting. Cruz amassed two touchdowns, a run from  11 yards out, and a 90-yard kickoff return to open the second half.
Cruz and Dumanal play on both sides of the ball and each of them knew they would have to be on top of their game to pull out the win.
"We wanted to focus on blocking for [Cruz] and without the blocks we wouldn't have those running lanes. With [Cruz] running ability, we try and get him in situations where he can burst through the running routes," complimented Dumanal.
Controlling the Pace
The Sharks controlled the pace of the game from the early going. Cruz and Wes Shiroma were sharing carries that resulted in enough first downs to get them into the red zone.
A defensive penalty allowed Sanchez to advance to the 11-yard line, when Cruz took a handoff up the middle for the games first score. Geckos All-Island linebacker Kelvin Hocog managed to block the PAT to keep the score 6-0.
Dumanal then began to go to work in the second quarter after fooling the Gecko defense on an option play that allowed him to break free for 22 yards. A couple of runs by Shiroma and fullback Larry Saralu had the Sharks in the red zone again where Dumanal displayed his throwing skills by hitting Trey Leon in the end zone from 15 yards out.
The Sharks converted on the 2-point conversion from 17 yards out after two penalties with Dumanal hitting receiver Derrick Evangelista in stride to go up 14-0.
GW tried to regroup after halftime, but they were hit with a dagger from Cruz on the second-half kickoff as he took it 90 yards right up the middle.
The Sanchez defense held strong and shutout the Geckos, who proved they could come back from a large deficit against the Panthers.
"We just needed to relax and not get mad at each other. Everyone just had to stick to their jobs and nobody had to do anything spectacular, just stick to your jobs," stated Cruz on the defensive mindset of heading into the fourth quarter.
The closest GW got to scoring came from 23 yards out in the third quarter. Quarterback Brendan Santos was looking for his receiver in the end zone on second down, but Dumanal had the route pegged from the snap and jumped in front of Santos' intended target to get the interception in the red zone.
"I was having an off-time at practice yesterday and I just wanted to execute my defensive plays. With everything the coaches were telling us, I wanted to do everything I could to get those interceptions," stated Dumanal.
Same Situation, Different Result
The Geckos were once again facing a 20-0 deficit to begin the fourth quarter which had to spark the question, can they do it again? GW forced the Sharks into a quick three-and-out which gave the Geckos the ball back near midfield with almost the entire quarter to go.
GW put the ball in the hands of the always reliable Hank Sablan, but a host of Shark defenders stuffed Sablan after his 7-yard gain, poking the ball loose before Sablan hit the ground. Sharks' Evangelista scooped up the fumble and allowed his Dumanal to run off a lot of clock to kill the Gecko momentum.
GW would get two more possessions before games end, but the stingy defense of the Sharks prevented the Geckos from making it past midfield.
[fbshare url="http://www.gspnlive.com/football/sharks-back-to-back-champs/" type="button"] [fblike url="http://www.gspnlive.com/football/sharks-back-to-back-champs/" style="standard" showfaces="false" width="450″ verb="like" font="arial"]
[/sixcol_five_last]

Foody's 5 Fun Facts
Sanchez QB Jayton Penaflor
DID U KNOW?
Kein Artero has a list of who's who of Artero uncles who've starred in Guam's gridiron: Andre Artero UOG Tritons & Hals Angels OL, Bubba Artero UOG Tritons & Hals Angels OL, Kenny Artero SSHS DB/Baseball Pitcher, Jesse Sablan FD & Hals Angels FB, Roland San Nicolas FD & Hals Angels OL, Chuck Ada SSHS & Hals Angels DB,  Ed "Rock" Artero SSHS & Hals Angels MLB, "Wild" Bill Ada FD & Hals Angels ML, Jared Ada FD & Hals Angels WR/Utility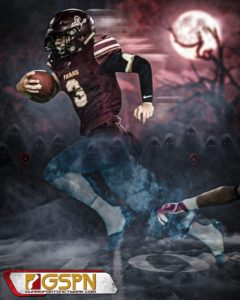 COMING SOON …
– 24th Marianas Fishing Derby
– NFL Week 3: Steelers at 49ers
– Jon Tuck's Bellator debut
QUICK HITS
Dana Holmes is the new UOG men's head basketball coach. In the last two years, he was a coach at FBLG Middle School and most recently a PE teacher at GW.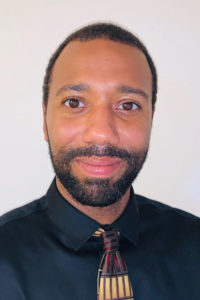 —————————————————-
Pro triathlete Mieko Carey finished third in XTERRA Japan on Sunday in a time of 3:43:02. Her career was on hiatus for a couple of years raising her twin children. It's safe to say the 40-year-old is back in top form. Congratulations Mieko san!