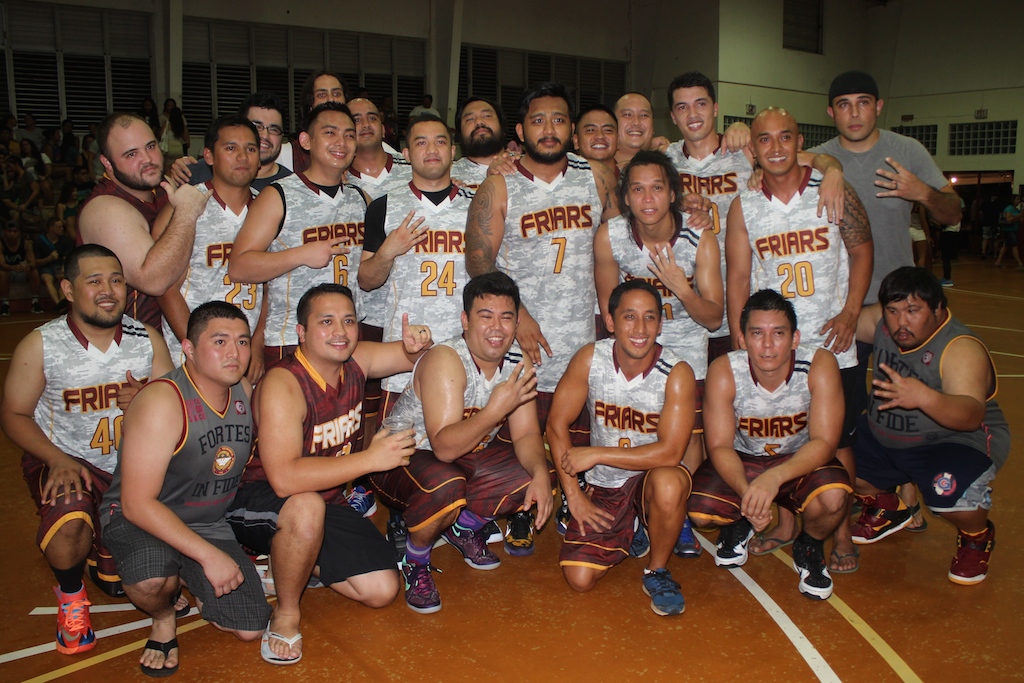 By Robert Balajadia
Not since the Class of 1991 hosted the FD Alumni Tournament has a team hosted the tournament and won the same year and not since three years ago has a team other than 2006 won the tournament in itself.
2014 though belonged to the Class of 2004.
The Class of 2004 battled through a tough playoff schedule to defeat the Class of 2012 in the Alumni Championship game 70-62 behind William Stinnett's 35 points and 16 rebounds as the sounds of 04's D.J. Pogi echoed through the gym giving life to the crowd.
The National Team captain, also widely considered Guam's best basketball player, poured in monstrous numbers in a championship game that, to him, meant more than any other title on Guam.
"Out of all the championships on Guam this is the most important. We're going to party until the gym closes tonight," stated Stinnett.
As pointed out in the pre-game by 2002's Jimmy Yi, the Class of 2004 and 2012 had something in common, but it's not something either team would be quick to boast about. Both years, 2004 and 2012, the FD Friars made it to the high school basketball championship game but did not win it.
It wasn't apparent whether either class had that in mind, but the foul taste of a loss was something both teams would have rather put on the back burner or bury in the taste of the delicious barbecue prepared all tourney long.
Stinnett is on a title streak winning in the GHRA league for team Justice, FD Alumni Title, and he and the national basketball team are going for gold in the 2014 Micro Games.
2012 just had no answer for Stinnett who hit all of his field goals inside the three-point line going 11-11 from shots inside the key.
2004 had surrendered a 14-point lead in the second half after 2012's John Ilao, Tyler Tanaka, and Glen Gogue sparked a furious comeback.
Tanaka scored four-straight points to get within single digits trailing 52-44 followed by a layup from Ilao to bring the lead within six. Stinnett answered by scoring four points on his won to go up 56-46, but free throws from Tanaka and a three pointer from Gogue off a scramble for a loose ball brought 2012 within five points, down just 56-51 with three minutes left in the game.
Stinnett then squashed momentum by driving on four 2012 defenders getting hit by all of them while still converting the layup putting his squad up 60-51.
Stanley Wong responded by hitting a three-pointer in transition with under a minute to go to get within six, but the foul game worked against 2012 as Stinnett and teammate Matt Leon Guerrero went perfect from the line in the closing seconds to secure their victory.
Leon Guerrero was instrumental in the win scoring 18 points, grabbing six rebounds, and dishing five assists. Leon Guerrero banked in a three pointer in the first half to give his team a 17-16 lead that they would not surrender for the rest of the night.
"This feels pretty amazing," stated Leon Guerrero. "We finally got one after three finals appearances, but this feeling is incredible with everyone of us coming together not having seen each other for a long time. It's really a great feeling."
Ilao had 23 points while Tanaka had 14 to round out 2012's tip scorers.
2013 shocked the entire tournament ending the reign of the Class of 2006 and got a taste of their upset medicine after losing to 79/80 in the quarterfinals.
2004 went up against 2008 in the first round and nearly lost thanks to late game heroics from Chris Carbullido. Stinnett made all his free throws to close out that game. 2009 got a crack at 2004 in the quarterfinals, but late game free throws from Stinnett also put the game on ice. Different opponent, same results in the finals. 2012 were banking on Stinnett to miss free throws down the stretch, but each shot softly hit the bottom of the net all but securing their title.
Members of the crowd were often uttering "He's the best player to ever come out of FD," as Stinnett displayed his dominance in the game. There was no doubt Stinnett was the best player on the floor and he had been the best player for the entire tournament. Though, he didn't do it alone. Stinnett would be the first to acknowledge everything his team has been able to help him accomplish, which is why it's hard to ever root against him.
Millennium Game
1974 – 39, 85/86/87 – 36 (Overtime)

Foody's 5 Fun Facts
Harvest Eagle Trinity Terlaje
DID U KNOW?
FD senior Matt Fegurgur first dunked a basketball in his freshman year when he was 6'4″. The now 6'9″ center looks to dominate high school hoops.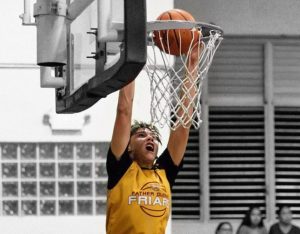 COMING SOON …
– FIBA Asia Cup: Guam vs. New Zealand, Feb 23
– Rizin 21: Aguon and Martinez
– Zach and Larry Return to Guam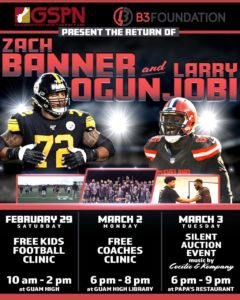 Brawl MMA March 13
QUICK HITS
190 runners took part in the 48th Hafa Marathon (half marathon).
Here are the top 5 finishers:
Ryan Matienzzo 1:13:17
Kris Lawrence 1:24:12
Taiga Sato 1:25:05
Chris Rasmussen 1:26:48
Carlos Leon Guerrero 1:28:46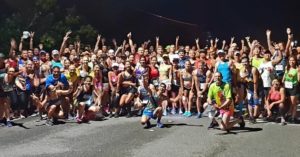 —————————————————-
Guam flags were waving in Clearwater, Florida in support of Bubba Nickles and Team USA in their Pre Olympics Softball Tour.