PRESS RELEASE – Amateurs take the field for Opening Weekend action!
The Budweiser Amateur Baseball League kicks off this weekend with three games Saturday including the featured matchup at 6pm as the defending champion Northern A's face off against the Chalan Pago Amigos.  At 12pm the Agana Heights Blues take on the Barrigada Crusaders and at 3pm the Vipers take on the Dongo Yigolos. Opening Weekend action round out Sunday 6pm with the Ralphy's Blue Jays vs AXE Stars. BABL has 12 teams from across the island with games every Wednesday and Thursday at 7pm and three games each Saturday and Sunday at 12pm, 3pm and 6pm.
All games are played at Leo Palace Baseball stadium with family and kid friendly indoor seating, bleacher seating and outfield seating to tailgate and enjoy the game. Admission is free with concessions and raffle giveaways every game so come out and cheer on your favorite players and teams. Special thanks to sponsors Ambros, Foremost, Leo Palace Resort, Sorensen Media, Staywell Insurance and Strike Zone Batting Cages.
For more information including scores, schedules, standings and more visit www.guamstrikezone.com or follow the league on Facebook/AmateurBaseball Guam.
BUDWEISER AMATEUR BASEBALL LEAGUE
TEAMS
Vipers
Dongo Yigolos
AXE Stars
Northern A's
Chalan Pago Amigos
Barrigada Crusaders
Ralphy's Blue Jays
Agana Heights Blues
Agat Cardinals
Talofofo Rangers
Yona Redhawks
Rays
SCHEDULE
March 15 Sat 12pm Agana Heights Blues vs Barrigada Crusaders
March 15 Sat 3pm Vipers vs Yigolos
March 15 Sat 6pm Northern A's vs Chalan Pago Amigos
March 16 Sun 6pm AXE Stars vs Ralphy's Blue Jays
March 19 Wed 7pm Vipers vs Agat Cardinals
March 20 Thu 7pm Dongo Yigolos vs AXE Stars

National Guard Athletes
Scott Eclavea
Scott Eclavea is a jiu-jitsu black belt and an accomplished MMA fighter. The Guard has given him an outlet in combatives to display his martial art skills, where he's become a head instructor for that program. Eclavea has served since coming out of high school and the Guard has only changed his life for the better.
COMING SOON …
LIVE FOOTBALL ON GSPN
FD vs. JFK (Saturday 7 pm)
GSPN Preseason Basketball Tournament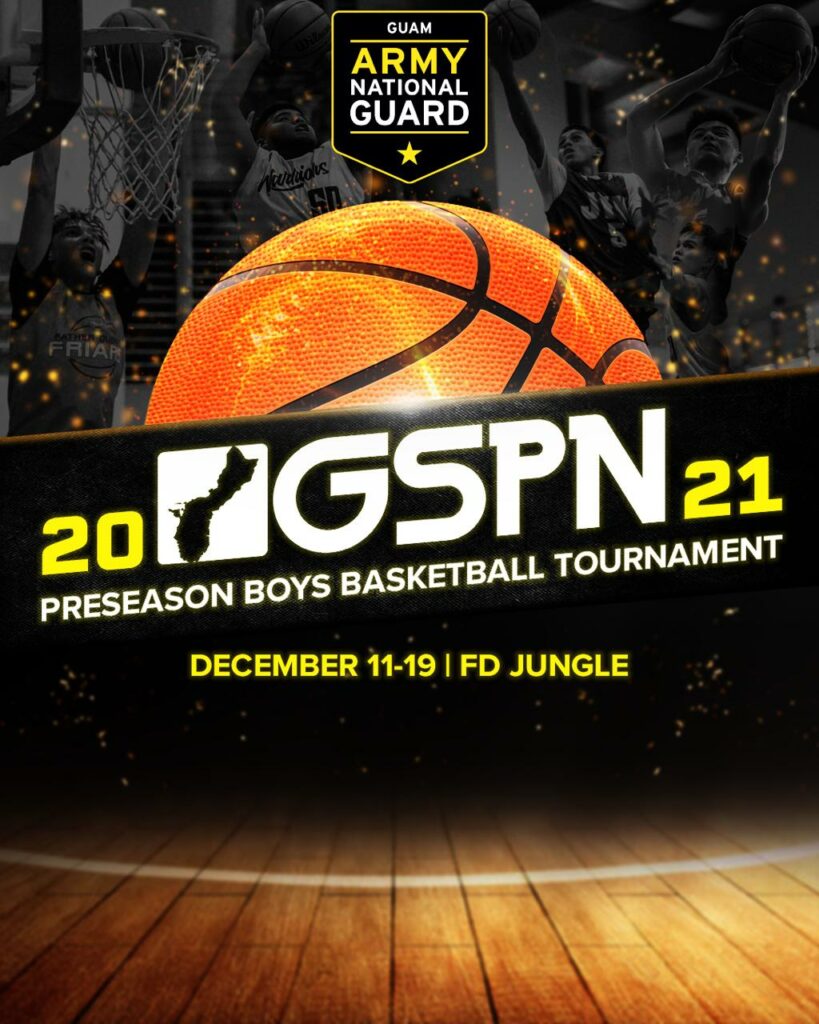 QUICK HITS
Pat Taitano and Rich Abiador, teammates on the 1995 SPG volleyball team, have led their high school girls volleyball teams to the Washington State Championships in Yakima, Wa.
Taitano coaches Mt. Rainier High while Abiador leads North Creek High.
There for support is Dr. Mark Perez, a health professor at Central Washington University and a former UOG volleyball player.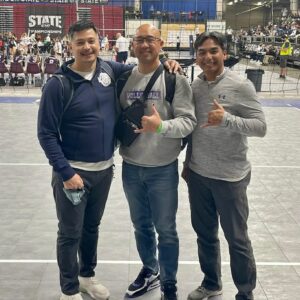 ——————————————–
Guam has recently lost two former star athletes.
– former national volleyball player Larry Gamboa
– former GW Geckos running back Joe 'Pit Bull' Leon Guerrero
May they both rest in peace.