PRESS RELEASE – Amateurs take the field for Opening Weekend action!
The Budweiser Amateur Baseball League kicks off this weekend with three games Saturday including the featured matchup at 6pm as the defending champion Northern A's face off against the Chalan Pago Amigos.  At 12pm the Agana Heights Blues take on the Barrigada Crusaders and at 3pm the Vipers take on the Dongo Yigolos. Opening Weekend action round out Sunday 6pm with the Ralphy's Blue Jays vs AXE Stars. BABL has 12 teams from across the island with games every Wednesday and Thursday at 7pm and three games each Saturday and Sunday at 12pm, 3pm and 6pm.
All games are played at Leo Palace Baseball stadium with family and kid friendly indoor seating, bleacher seating and outfield seating to tailgate and enjoy the game. Admission is free with concessions and raffle giveaways every game so come out and cheer on your favorite players and teams. Special thanks to sponsors Ambros, Foremost, Leo Palace Resort, Sorensen Media, Staywell Insurance and Strike Zone Batting Cages.
For more information including scores, schedules, standings and more visit www.guamstrikezone.com or follow the league on Facebook/AmateurBaseball Guam.
BUDWEISER AMATEUR BASEBALL LEAGUE
TEAMS
Vipers
Dongo Yigolos
AXE Stars
Northern A's
Chalan Pago Amigos
Barrigada Crusaders
Ralphy's Blue Jays
Agana Heights Blues
Agat Cardinals
Talofofo Rangers
Yona Redhawks
Rays
SCHEDULE
March 15 Sat 12pm Agana Heights Blues vs Barrigada Crusaders
March 15 Sat 3pm Vipers vs Yigolos
March 15 Sat 6pm Northern A's vs Chalan Pago Amigos
March 16 Sun 6pm AXE Stars vs Ralphy's Blue Jays
March 19 Wed 7pm Vipers vs Agat Cardinals
March 20 Thu 7pm Dongo Yigolos vs AXE Stars

2022 GSPN I MÅS METGOT COMPETITION
2022 GSPN I Mås Metgot Competition Recap
2022 GSPN I MÅS METGOT COMPETITION
2022 GSPN I Mås Metgot Competition Recap
2022 GSPN I MÅS METGOT COMPETITION
2022 GSPN I Mås Metgot Competition Recap
COMING SOON …
Sat: Origin Power Lifting Meet 
ISA Girls Volleyball/Boys Soccer Finals
QUICK HITS
Guam runners complete London Marathon. Former Guam top runners Charlie Epperson and Aysha Perez Epperson along with Cameron ONeal completed the 42nd London Marathon.
Charlie 2:47:56
Cameron 2:59:49
Aysha 3:51:04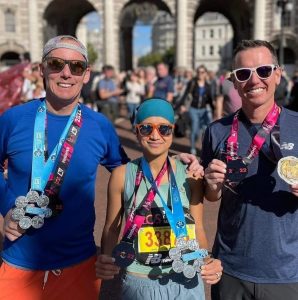 ———————————————–
Trevin Jones drops a unanimous decision 30-25, 30-27, 30-27 to Raoni Barcelos in UFC Fight Night 211 in Las Vegas.