[useful_banner_manager_banner_rotation banners=9,17 interval=8 width=120 height=600 orderby=rand]
"If you set a goal for yourself and are able to achieve it, you have won your race. Your goal can be to come in first, to improve your performance, or just finish the race; it's up to you." – Dave Scott
By Charlie Epperson
So, the question becomes what are you doing to prepare and have you set some goals to drive your training? I know of no one better to guide and to offer sound advice to assist you in your training and race planning.
LESSONS FROM A CHAMPION
Mieko Carey received her introduction to triathlons in 2004. A four-time XTERRA Japan Champion and with numerous XTERRA Guam and Saipan Championship titles, Mieko has a long history of success in multi-sport racing. Originally from Japan, Mieko spent the last 10 years in Saipan before moving to Guam last year. I met Mieko in 2012 while she was still living in Saipan, but already knew of her and her accomplishments as a professional triathlete.
As I looked for endurance athletes to share their experiences, it is clear Mieko brings a lot to the table in terms of success and experience. As probably the most successful female athlete in the region; her accomplishments and advice transcends the sport of triathloning and cycling. There is an endless list of attributes that define successful endurance athletes. The time I've spent training with and more often than not chasing Mieko during a race has positioned me well to offer comments on those qualities. I offer she possesses three virtues that are key to her success and longevity in this sport.
VERSATILITY
"Life is like riding a bicycle. To keep your balance you must keep moving." – Albert Einstein
Although I introduced Mieko as a "triathlete", it should be noted that her athletic background began as a swimmer. I'm a bit jealous of those with a foundation in swimming because most of us that come from a running or cycling background struggle to develop the level of efficiency in the water that our aquatic friends possess. On the flip turn, swimmers typically struggle in their cycling and running development. However, Mieko didn't just learn the mechanics of cycling to survive through that leg of a triathlon race, she worked hard to make that her signature strength.
In her first race of the year, Mieko successfully defended her Tour of Guam title by completing the 100-kilometer course more than 40 minutes ahead of the next female competitor. A couple of weeks later, she took first female overall in the 8.7 XTERRA Trail Run, and within a few weeks she's scheduled to be at the starting line of a 24-hr mountain bike race in Arizona. As you might tell, Mieko is not afraid of an adventure or venturing into all aspects of endurance racing.
CONSISTENCY
"The secret to achievement is getting started. The secret of getting started is breaking your complex overwhelming tasks into small manageable tasks, and then waste no time starting on the first one." – Mark Twain
By anyone's standard, Mieko had a successful year in 2013 that was highlighted by a second place finish at the XTERRA Malaysia Championship in April and a victory at the XTERRA Japan race in August. XTERRA Malaysia is in its second year and has gained an increased respect among the professional racers for the coordination of the event and as an exotic location to race. The growth of off-road triathlons specifically in our region is evident and Mieko is at the front of a growing pack of Guam triathletes competing off island in endurance sports.
Of course, this doesn't mean Carey loses much when she turns to her road bike to race locally or abroad in 70.3 Ironman distance events. Carey breezed to victory at the Guam Triathlon Federation's National Triathlon Championship race held in Merizo and would've been a shoe in for the National Team except she only recently moved to Guam from Saipan and doesn't meet the residency requirements. In June, Carey finished 7th overall at the Japan 70.3 event with an impressive 4:42:32 performance. 

When Carey is not racing, you will likely find her out training. It is her ability to consistently log the miles and hours of training in the pool and on the bike that allows her to race on the professional level- breaking each into small manageable tasks. As you will read from her comments below, it is this consistency and attention to how her body is reacting to the training that keeps her atop the podium.
POSITIVE ATTITUDE
"Keep your face always toward the sunshine – and shadows will fall behind you." – Walt Whitman
Blessed with a natural disposition in life, I've met a handful of people that approach adversity the way Mieko can. To this day, I have never heard Mieko complain about a bad race or the all to common mechanical issue that can derail your race in a second. Mountain biking and off road triathlons always presents an added complexity to the race and it is not always enough to just give your best effort. Luck can play an all-important role in your finishing a race or for the fortunate few such as Mieko making the podium at a Championship race.
This past fall Mieko experienced a catastrophic flat on her bike at the XTERRA World Championships race in Maui. At her level, just a couple of minutes lost to a flat tire can change the outcome of the race and in her case the tire was sealed to the rim and she struggled for close to an hour to change the tire. After watching her hopes and competitors fade away on the course, Mieko kept plugging away until she could get a spare tube in and finish the race. In a post race summary to her friends, Mieko didn't dwell on the lost opportunity or prize money that was within her grasps.
Mieko had already moved on looking to the 2014 season and her chance to return to Maui.
Question and Answer with Mieko Carey
CE: Mieko- thanks for taking the time to share your experience on a career that is nearing 10 years! Where are you originally from?
MC: From Saitama, Japan (just 40 min from Tokyo station by train)
CE: Before you got into competitive triathlons, did you play other sports, what is your athletic background?
MC: I grew up swimming. I started swimming when I was three-years-old. I attended college at a sports instruction school. After that, I worked at a popular gym teaching swimming, weights, aqua aerobics and cycling.
CE: What brought you to the CNMI originally and how do you enjoy training on Guam since moving over?
MC: Originally, I came to the CNMI to be a Clubmate at Pacific Island's Club in Saipan. My dream was to work overseas. I really enjoy Guam because of all the great athletes and competitions held here.
CE: You are one of the few professional athletes living and training on Guam, tell us a little about how you plan out a season and decide your races?
MC: I try to do all of the Asian races because most of my sponsors are from Japan. I really try to push to race all the Saipan and Guam races. I want to represent Guam well.
CE: You have a wide breadth of experience in racing swimming, road, and offroad triathlon- what is your favorite style of racing:
MC: I enjoy off road triathlon. It is more challenging than road racing. You never know what is going to happen during the race. You really have to push yourself.
CE: Most memorable experience from 2013 race season:
MC: I have to say Japan and Malaysia XTERRAs. I won my fourth Japan XTERRA and I finished second in Malaysia in a stacked field.
CE: What are your goals for 2014 and who are your sponsors for this season?
MC: I would like to finish in the top 3 in the XTERRA Asian Championship in Australia. I compete for Team Aloha Racing and our primary sponsors, include; Storck bike, Coeur Sport, Catlike, and Salomon. I'm also lucky to be sponsored by IT&E, Zoot, and Suunto.
CE: Can you offer some training advice for upcoming triathletes that desire to get into the sport?
MC: Pace yourself. Don't push too hard at the beginning. It takes time to build up. Most important – Enjoy the moment!
CE: Any secrets to how you stay healthy and keep improving?
MC: I listen to my coach and my body. If you are tired you need to rest.
CE: Do you have any nutritional secrets or staple items you use every race?
MC: I eat whatever I want because I burn so many calories! I enjoy having a beer after long training! I usually have a peanut butter and banana sandwich before training and race mornings. Days before races I eat a lot of carbs and protein and hydrate. No beer!
CE: Go back to when you first got into the sport, what lessons or mistakes did you learn along that you want to share to up-and-coming triathletes?
MC: Overtraining can take you out for a long time. Your body needs to recover every three or four weeks. I didn't listen to my body and I thought I had to push hard every day. I could barely get out of bed for a month because of that. I lost my motivation and was completely exhausted.
CE: One of the most legendary stories of XTERRA racing is of a bear attack during your pre-ride of the XTERRA Japan course. Can you tell us a little about that event?
MC: OMG Bear Attack… It was fist time I ever saw a bear in my life. I was lucky, I was riding behind my friend right before he got attacked by the bear. When we were pre- riding the course in Japan, we saw or maybe the bear saw us after a sharp turn right. The bear started attacking my friend and I just stood there in shock. I didn't know what to do, didn't have anything to fight the bear with to help my friend. I just kept screaming my friend's name and saying "NO!!" Both of them went into the bush and I couldn't see what was going on there BUT I could hear my friend screaming, "Hurt, Hurt".
Suddenly a baby bear came from my left side and climbed the tree very quick. I was really lucky the baby bear didn't start attacking me. Finally my friend came from the bush and ran toward me while the bear ran the other way. We went back to the jeep road and checked his body- there was much blood all over. Unfortunately, it was at the top of a climb in the course and there were no houses and nobody around. He felt like he could ride down to the bottom where there are many houses. I went down ahead to find people to help and ask to call an ambulance. I rode very fast like it was a race! Finally we found people and they called an ambulance. It was the first time the town had ever heard of a "bear attack".
CE: I hear you are travelling to Arizona this February to race a 24-hr race with Dave Spelger. What is your preparation and biggest concerns with an event like that?
MC: Dave and I are racing the " Old Pueblo -Epic 24 hrs Ride" in Arizona on 15-16th of February. It is my first time to go to Arizona and also do mountain biking in the states. I am excited but also nervous for the 24 hours.We will ride very close to 160 miles each for the 24-hr race which I've never rode that many miles in a day. I have no idea how or what it will be like – how my body will feel, respond, recover… It will be challenging not only physically, also mentally but it will be fun and hope after racing my MTB skill will be better and ready for the XTERRA races in March.
CE: When you are done with racing on the professional level (hopefully that is many years away), what is your next challenge?
MC: Coaching and personal training are my background. I would like to coach or help young kids get into the sport or help people in the sport now to achieve their goals. I want to share my experiences with others.
CLOSING THOUGHTS
The first step is always the most important. Triathlons can be an intimidating sport to take up. As you heard from Mieko, she just took it up on a whim and signed up for a race. I spent three or four years just following the sport before I had enough money to buy a bike and more importantly enough courage to take the leap. It is a very rewarding sport in terms of the community of friends you will find and the sense of accomplish that comes from competing your first race- no matter the distance.
As for Mieko, look for big things from her in 2014. She recently picked up the top U.S. off-road triathlete, Josiah Middaugh, as her coach for the upcoming year. In addition, Mieko recently signed with Team Aloha Racing along with fellow female XTERRA triathlete Renata Bucher. A true professional, we are lucky to have Mieko Carey racing, training, and coaching the next generation of Guam triathletes.
GUAM TRIATHLON UPDATES
I wanted to take the opportunity to showcase a few of the upcoming triathlon races. With the kick-off of Guam Triathlon Federation (GTF) dual distance races (Sprint and Olympic Distances) in the second and fourth weekends of February the triathlon season has officially begun. This year these two races will serve as qualifiers for the National team, so if you're a local athlete don't miss this opportunity to represent Guam.
By early March, many athletes will switch gears (or bikes) to prepare for the upcoming off-road triathlons held on Guam, Saipan, and the Philippines. XTERRA Guam lured me to off road triathlon racing my first year on island. Now, three years later, the race continues to grow in popularity and for a few months out of the year it will draw roadies to venture to the red dirt paths of Channel 10.
By late April, a majority of the local triathletes will return to the road to focus on the upcoming road triathlons throughout the region. This year Saipan will offer an Olympic and half ironman distance as part of their weeklong sport fest. The Guam National Triathlon, an Olympic distance race, will serve as the Pacific National Triathlon Championships for 2014.
GTF President Mark Cruz expressed his excitement of Guam hosting this regional competition for the first time, "The islands that have express interested in the competition are Fiji, Solomon Islands, Samoa, Tahiti, Papua New Guinea, Palau, and CNMI. We are delighted to be the host and showcase the depth of our triathlon program during this annual event between Pacific Island Nations."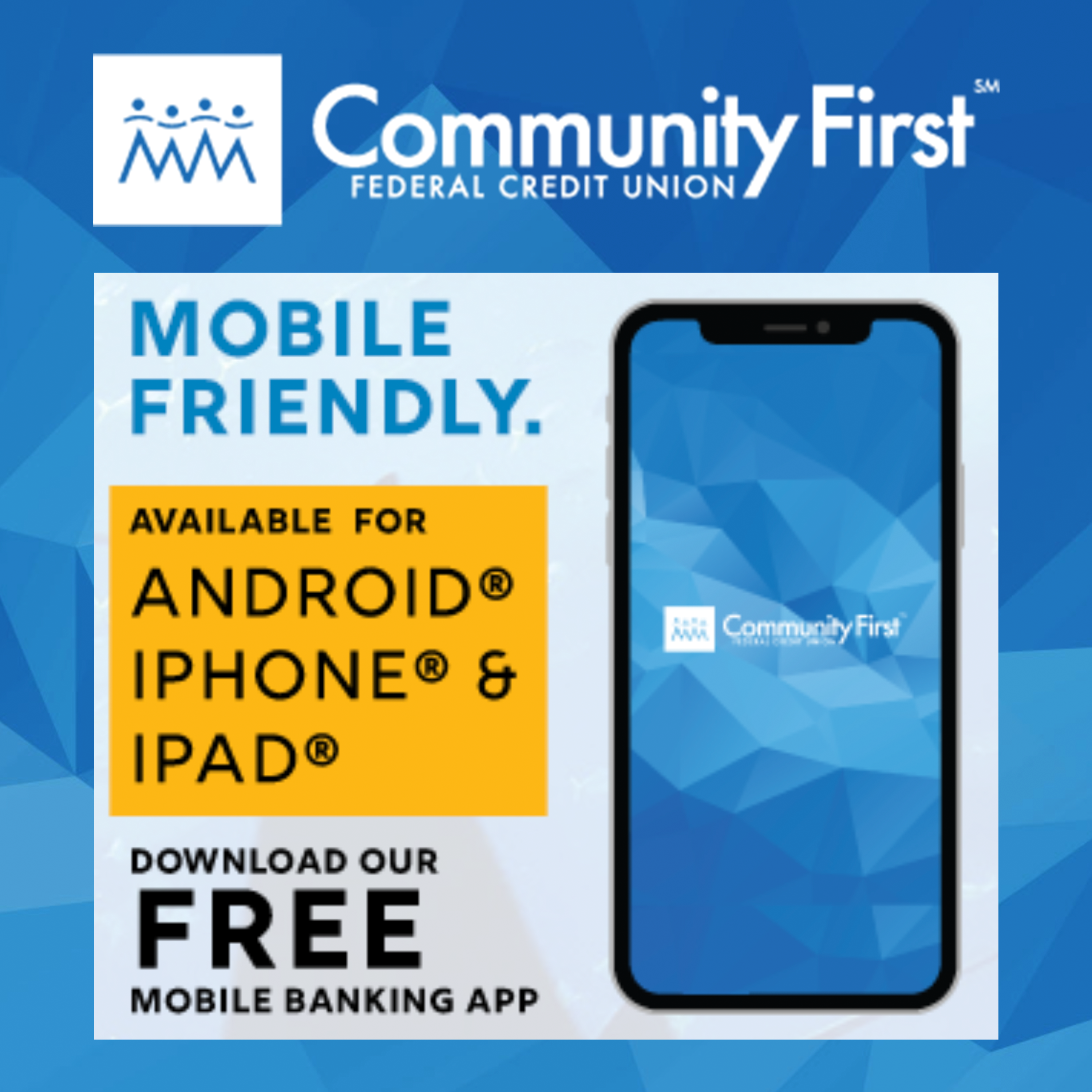 GPS Sports Calendar
SU

MO

TU

WE

TH

FR

SA
Events for November
1st
04:30 PM - 08:00 PM
JFK
05:30 PM - 08:00 PM
Various
05:30 PM - 08:00 PM
Various
Events for December
2nd
09:00 AM - 05:00 PM
FD Phoenix Center
10:00 AM - 03:00 PM
Various
10:00 AM - 04:00 PM
Various
Events for December
3rd
06:00 AM - 08:00 AM
Hilton Hotel
Events for December
4th
04:15 PM - 06:30 PM
Various
04:30 PM - 08:00 PM
GW Field
05:00 PM - 07:00 PM
Okkodo
Events for December
5th
04:00 PM - 06:00 PM
Various
05:00 PM - 08:00 PM
Various
06:00 PM - 08:00 PM
TBA
Events for December
5th
No Events
Events for December
7th
04:00 PM - 06:00 PM
Various
04:15 PM - 06:30 PM
TBA
Events for December
8th
05:00 PM - 08:00 PM
Various
Events for December
9th
Events for December
10th
05:00 AM - 09:00 AM
Skinner's Plaza, Hagatna
09:00 AM - 05:00 PM
UOG Field
Events for December
11th
04:00 PM - 06:00 PM
Father Duenas
04:15 PM - 06:30 PM
Various
Events for December
12th
04:00 PM - 06:00 PM
Various
05:00 PM - 08:00 PM
Various
Events for December
12th
No Events
Events for December
14th
04:00 PM - 06:00 PM
Various
04:15 PM - 08:00 PM
TBA
Events for December
15th
05:00 PM - 08:00 PM
Various
05:30 PM - 09:00 PM
TBA
Events for December
16th
08:00 AM - 04:00 PM
10:00 AM - 03:00 PM
Various
10:00 AM - 04:00 PM
Various
Events for December
16th
No Events
Events for December
18th
04:30 PM - 06:00 PM
Harvest Christian Academy
Events for December
19th
04:00 PM - 06:00 PM
Various
05:00 PM - 08:00 PM
Various
Events for December
19th
No Events
Events for December
21st
04:00 PM - 06:00 PM
TBA
Events for December
22nd
05:00 PM - 08:00 PM
Various
Events for December
23rd
10:00 AM - 04:00 PM
Various
04:00 PM - 10:00 PM
Okkodo
Events for December
23rd
No Events
Events for December
24th
No Events
Events for December
25th
No Events
Events for December
27th
05:30 PM - 07:00 PM
TBA
Events for December
27th
No Events
Events for December
29th
05:30 PM - 09:00 PM
TBA
Events for December
29th
No Events
31

1

2

3

4

5

6
Events for December
30th
No Events