By Robert Balajadia
The second day of action in the FD Alumni Tournament featured a great set of games with the closest one going down the wire during the last game of the night in a friendly rivalry between Class of 2007 and Class of 2008 and another close one between Class of '95 edging the combined Class of 2000/01.
2007 – 43, 2008 – 37
Trailing 34-31, '08's George Ilao hit a corner three-pointer to tie the game at 34, the closest the game had been since '08 had a 10-9 lead in the first half.
'07 responded behind the always efficient Jude Martinez who cut his way to the basket giving '07 the lead once more. Martinez led all scorers with 21 points, majority of which coming in the first half.
'08 got a much needed bucket from Christian Cristobal to tie the game at 36, but rebounding ultimately did '08 in after '07 scored four of the games final seven points off outback layups from Vince Laguana while their point guard Brandon Duenas hit the clutch free throws to ice the game.
Jason Baza led '08 with 13 points while Duenas chipped in 11 points for '07.
1995 – 63, 2000/01 – 57
EJ Calvo and Jay Leon Guerrero helped power through the Class of the Millennium while making all the right plays down the stretch to hold on to get their first win of the tournament.
Calvo erupted for 28 points while Leon Guerrero had a strong 15 points to pace the team in scoring. Nick Santos and Frank Perez did the bulk of the scoring for 00/01 with Santos netting 18 points while Perez dropped 12.
2010 – 62, 2014 – 53
One of the more anticipated matches of the day had the strong 2010 Class officially welcome the new Class of 2014 to the tournament with a decisive win.
2010 got a lift from their usual starters in Earvin Jose and Chris Ueki, but the return of their center Ashton Wong gave them a much needed push. Jose led all scorers with 14 points while Wong and Ueki chipped in with eight points each.
2014, playing without point guard Bruce Merrill, were led by Steven A. who had a game high 16 points and big man Christian Chang who had 12 in the losing effort.
Other Scores from Day 2:
1979 – 48, 1975 – 23
Mike Benito led '79 in scoring with 14 points over Don Brooks' 12 points for '79.
1970/75 – 21, 1960 – 16
The two oldest classes played in a low scoring affair, but the real accomplishment lies behind how these seniors of the school come out to compete.
1991/98 – 69, 1992 – 38
J Onedera scored 16 points for 91/98 as they got a big win over '92 despite a 16 point effort from Byron V. Roland "Shmeeshshmoosh" San Nicolas dropped a tournament career best eight points for the winners, perhaps playing inspired ball with his entire family in tow.
2004 – 54, 2005 – 44
The host class of 2004 have high hopes to make it back to the championship game and they started their venture by defeating '05 in both teams first games of the tournament.
2012 – 64, 2011 – 26
The one-sided affair turned into a deep shooting display after 2012 stretched a big halftime lead even further to drop the older class of 2011. Glenn Gogue had a game high 15 points, all of which were scored from down town.
Check out all the tournaments action in the, updated daily, FD Alumni Tournament Scoreboard.

Foody's 5 Fun Facts
Harvest Eagle Trinity Terlaje
DID U KNOW?
After winning the title with ND in 2019, Tiyan Titan head coach Conrad Kerber has the Lady Titans sitting at 2nd place in the league with one week left in the season, the highest placement the Titans have ever been.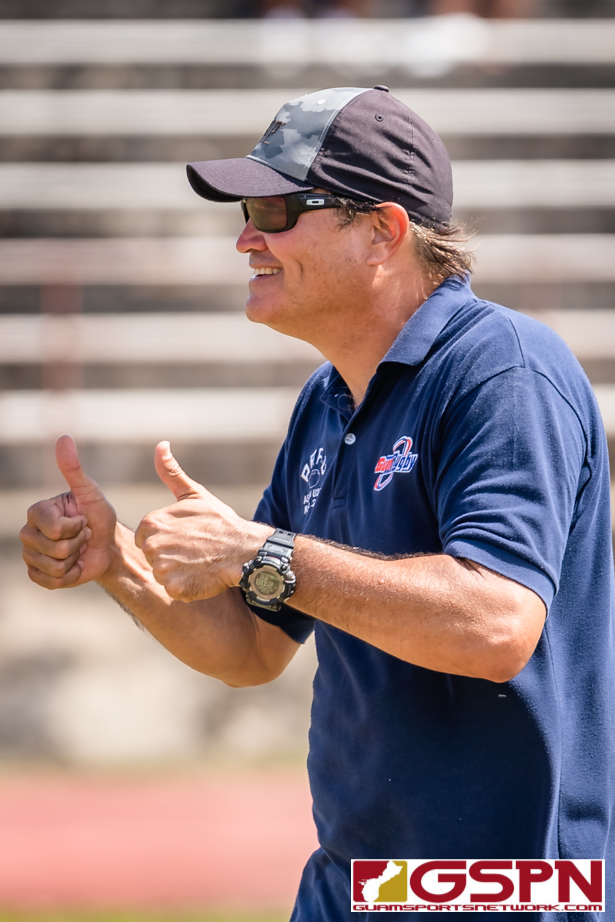 COMING SOON …
– FIBA Asia Cup: Guam vs. New Zealand, Feb 23
– Zach and Larry Return to Guam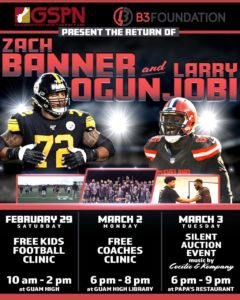 Brawl MMA March 13
QUICK HITS
190 runners took part in the 48th Hafa Marathon (half marathon).
Here are the top 5 finishers:
Ryan Matienzzo 1:13:17
Kris Lawrence 1:24:12
Taiga Sato 1:25:05
Chris Rasmussen 1:26:48
Carlos Leon Guerrero 1:28:46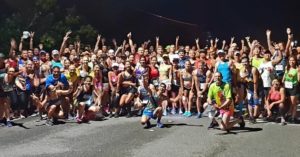 —————————————————-
Guam flags were waving in Clearwater, Florida in support of Bubba Nickles and Team USA in their Pre Olympics Softball Tour.