(Monic Giger was the leading lady on the court pouring in an impressive 10 point 15 rebound performance. courtesy photo)
By Robert Balajadia
The Saint Anthony Raiders boys basketball team got a big lift from two of the schools most exciting female basketball players in Monica Giger and Kirsten Silva as the Raiders defeated the visiting Philippines Panga Club 1 35-33 in overtime.
The visiting middle school team traveled to Guam over the weekend as part of a friendship game.
The two girls did more the just make the roster, they were starting for the team and even altered the game in favor of the Raiders with Giger leading the way with 10 points, 15 rebounds, and 3 blocked shots. Silva's impact was made mostly on the defensive end as she came away with 6 steals to go along with 4 points.
"I'm so proud to represent St. Anthony, it's all about our school! It was one of the most fun and competitive game I have ever played," said Giger on the game. "I wish Kirsten and I could play on the boys team this year," Giger added.
The Raiders also got a big 9 points from Isaih Pelkey, son of Cougars/Friars/Women's national basketball coach Eddie Pelkey, while teammate Colin Santiago chipped in with 8 points.
The two girls will be the pioneers for the Raiders come next basketball season as the pair of 7th graders will be aiming to take the top spot for their 8th grade year.

National Guard Athletes
Scott Eclavea
Scott Eclavea is a jiu-jitsu black belt and an accomplished MMA fighter. The Guard has given him an outlet in combatives to display his martial art skills, where he's become a head instructor for that program. Eclavea has served since coming out of high school and the Guard has only changed his life for the better.
COMING SOON …
LIVE FOOTBALL ON GSPN
FD vs. JFK (Saturday 7 pm)
GSPN Preseason Basketball Tournament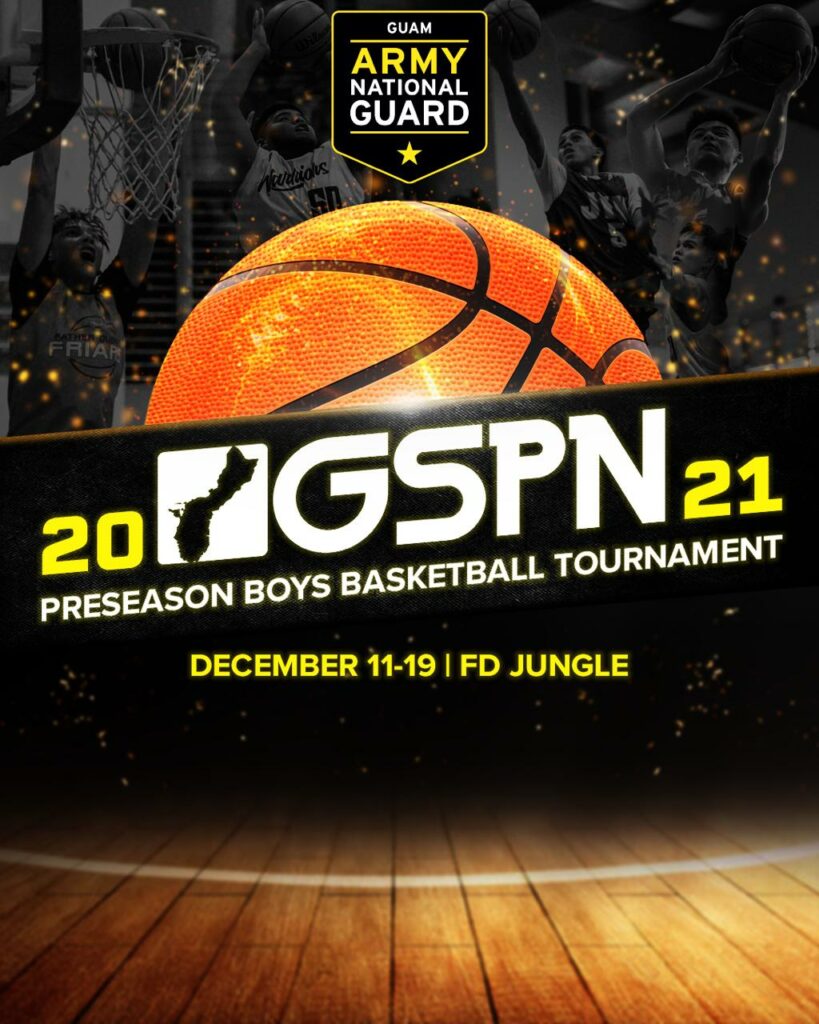 QUICK HITS
Pat Taitano and Rich Abiador, teammates on the 1995 SPG volleyball team, have led their high school girls volleyball teams to the Washington State Championships in Yakima, Wa.
Taitano coaches Mt. Rainier High while Abiador leads North Creek High.
There for support is Dr. Mark Perez, a health professor at Central Washington University and a former UOG volleyball player.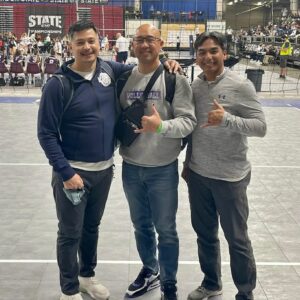 ——————————————–
Guam has recently lost two former star athletes.
– former national volleyball player Larry Gamboa
– former GW Geckos running back Joe 'Pit Bull' Leon Guerrero
May they both rest in peace.